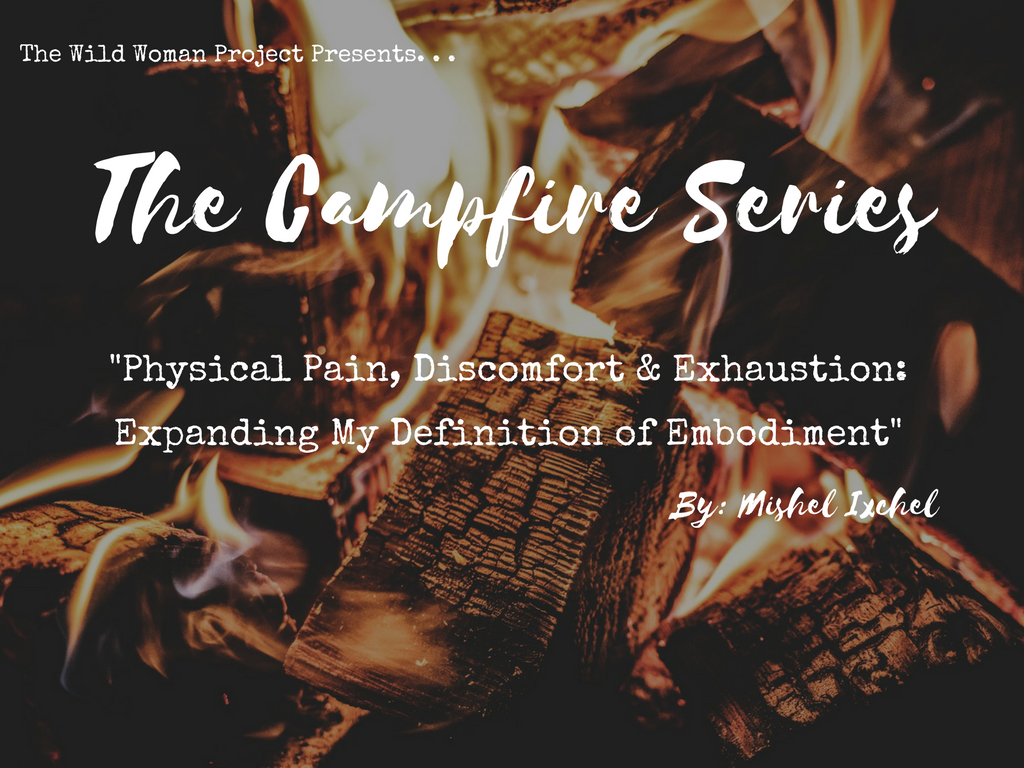 About The Campfire Series:
Here at The Wild Woman Project, we deeply believe in the power of learning from and celebrating each other's diverse experiences, stories, and perspectives. We also believe there is great power in allowing yourself to be witnessed. The Campfire Series gives us the feeling of gathering with our closest sisters around a fire (or a candle, or a bottle of wine) and sharing intimate stories. Naturally, when women gather, no two experiences are the same. These stories can range from sharing deep epiphanies, "hell yaasss" moments, heartaches, and downright silliness.
~ ~ ~
I used to believe that Embodiment was limited to those moments, however brief, when I would feel majestic in my skin. Once upon a time, when I wandered this world without a child in tow, I'd get to experience my definition of Embodiment on a nearly daily basis. Whether it was after a 90 minute Bikram class, Qoya, a shamanic healing, or a massage, I was hooked on this idea of Embodiment and I pursued it like a junkie.
My life and my work, though still devoted to self-care, no longer afford me the time to do any of these practices regularly. I take what I can get. And I try to get by on it.
Truth is, I'm an indie mom to a toddler, holding down 2 jobs, and nurturing my love projects on the side. This past year has been one of deep transition, and I finally feel like I've just begun to land somewhere. Truth is, my child and I are 2 weeks into a 5 week healing process. He recently broke his femur and has been sequestered to a nearly full-body cast. And truth is, my body feels 180 degrees from what I once defined as Embodiment.
Often, I find myself longing for those times when I would feel so incredible in my skin, in my bones. The longing feels much like mourning. I've been sitting with this recently, especially now that as a collective, the Wild Woman Project has entered into the new theme for the year*. And so, knowing that there's no such thing as a death without an impending birth, I'm allowing myself to expand my definition of Embodiment to include these moments of physical pain, discomfort, and exhaustion. If the heart can hold a heartbreak and in the process expand that much more for love, then surely the body can feel the pain of life and in the process expand for its soon-to-come pleasures.
I'm allowing myself to embody my physical exhaustion and I'm allowing it to serve me as a gentle reminder that it is only temporary. May I remember that I have access to things that can bring me back to feeling amazing. May I remember to ask for the help that is needed along the way. May I be open to new healing modalities which I may not yet be familiar with. May I embrace my trusted methods of healing like old friends. And may I remember that eventually, this cycle will and must repeat again.
I write these words while still in the trenches of a rough patch.
See you on the flip side.
~ Mishel Ixchel
On the Horizon
WILD WOMAN SCHOOL
How to Truly Live In Your Wise Body (like, right now)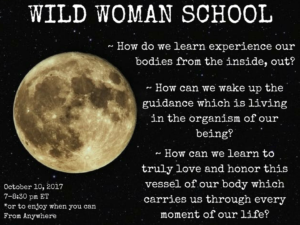 Join us from Anywhere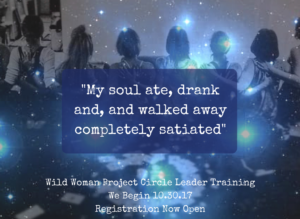 Registration Now Open!
We begin 10.30.17