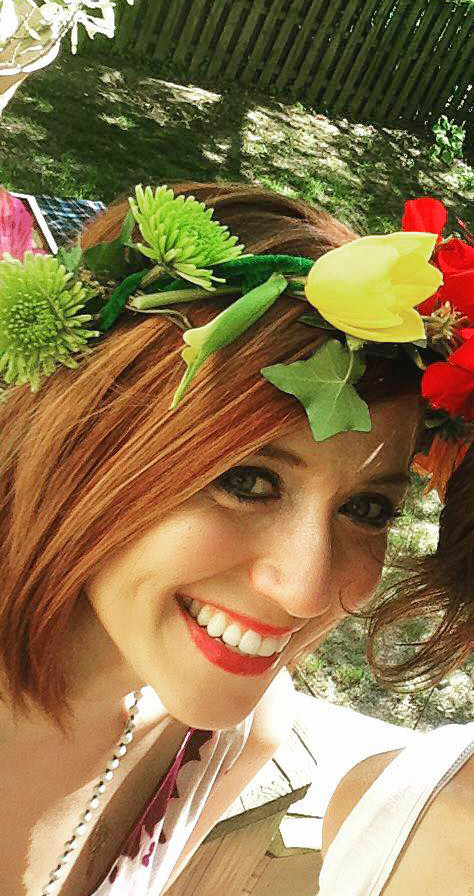 Jessica Sheard – Marietta (North Atlanta), Georgia
Jessica Sheard has been lovingly holding sacred space for women since 2014. She is a lover of her tribe, fur babies, reading, travel, dancing, new experiences, all things beauty-related, and joy in general. Outside of her day job in Marketing, she organizes book clubs, girls' trips, wheel-of-the-year seasonal celebrations, and, of course, New Moon Circles. Jess is a believer in the power of women in community, magic & spirit, self-awareness, holistic health, and – always – FUN. Her strong Gemini and Leo nature means she is committed to powerful experience, courage, diving deep, learning, and communicating. Jess's circles tap into the energy of the New Moon, astrology, and the heart of the attendees to create reverent, meaningful gatherings each month. The circle experience may involve anything magical and beautiful – from flowers, oils, and stones to oracle cards, prayers, and laughter.
Beautiful, Diverse Wild Women – I am thrilled to invite you to share space with us – to connect, to breathe, to feel, to grow, and to live more deeply. Please reach out any time – wildwomanJess@outlook.com, or find us at www.meetup.com/WildWomenAtlanta.
Rumi said:
"Set your life on fire.
Seek those who fan your flames."
Please, come and do both with us. Live in this magic.