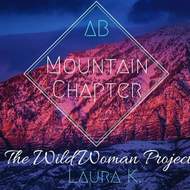 Laura Kurash – Alberta Mountains, Canada
Led by her strong belief that it takes a village. And every woman deserves a sacred place where they can surround themselves with a tribe of like-minded women, and experienced healing, support, and refill their soul cup.
Laura is beyond excited to facilitate this space for women around each New Moon as The Alberta Mountain Chapter of The Wild Woman Project.
To coincide with the theme which changes with each moon, these New Moon circles circles will have unique aspects and exercises every month.
Weather depending, it is intended that most New Moon Circles with The Alberta Mountain Chapter will take place outside in nature. So we can truly connect to our Roots and Mother Earth's raw energy!
To connect with Laura and join The Alberta Mountain Chapter Facebook Group click on this link