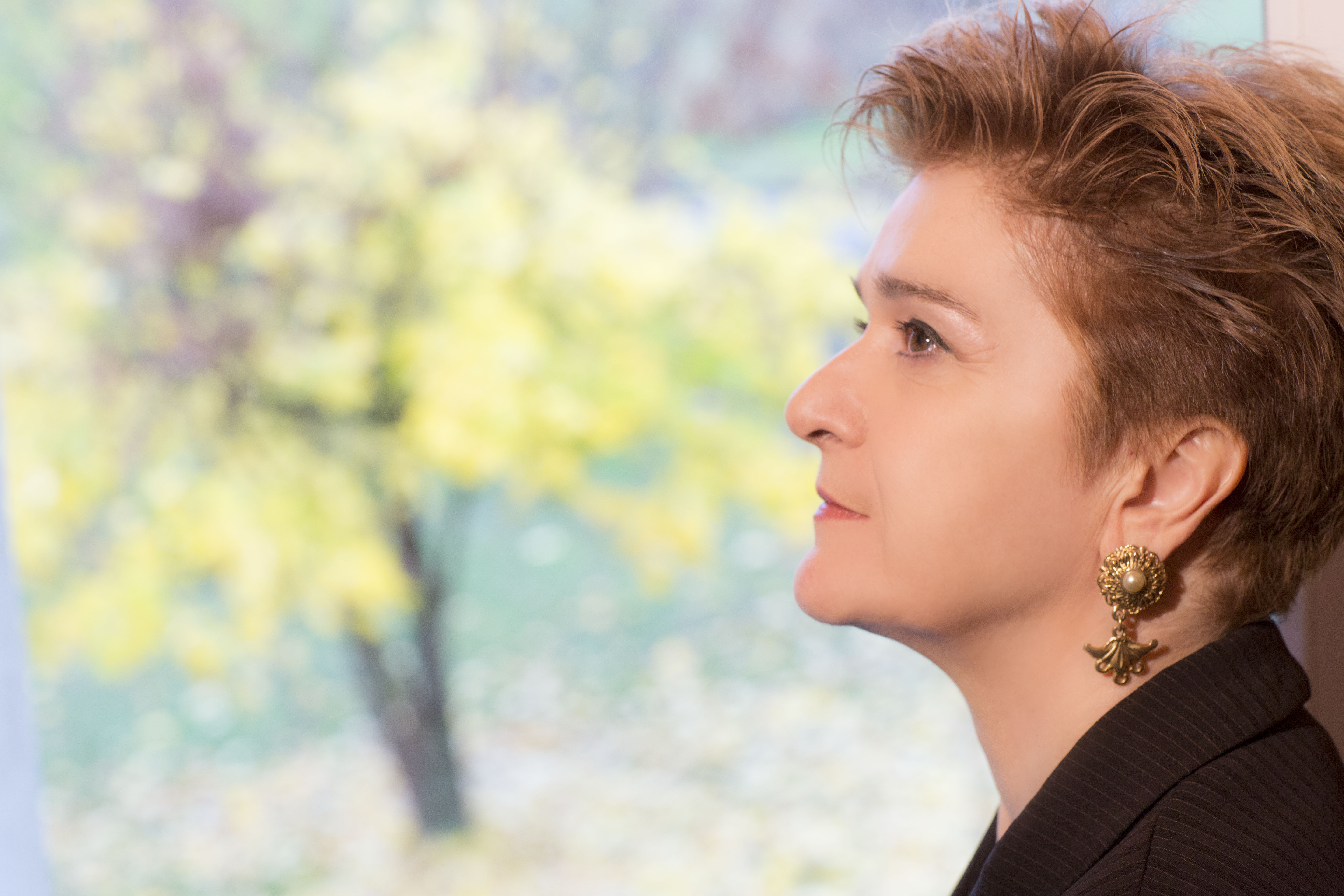 Prayan Mariangela Bettanini – Genoa, Italy
Prayan's vocal, musical and spiritual quest is comprised in the word "journey". In fact her full spiritual name, Ma Atmo Prayan, means "The innermost journey".
From the age of 15 she has been exploring a variety of vocal techniques, musical environments and different spiritual practices; among others Jungian psychoanalysis,
Meditation, Hata Yoga, Bioenergetics.
"The journey of her sound emphasizes a rediscovery of the various 'voices from within' which we sense we possess, but no longer know how to evoke." Guido Festinese, 'THE FRAGRANCE'.
She became disciple of Osho's in 2001 and from that moment on she has been devoted and attended many de-conditioning workshop and Training sessions. In time she has
learnt to celebrate the essential qualities and the spiritual heart within herself and all human beings.
She was initiated with the name of Perihan (Queen of Fairies) by the Dervish Brotherhood in Konya, Turkey, where the mystic Sufi poet of Love Rumi is buried.
She recently tributed him by publishing the CD "The Invitation, songs inspired by Rumi" (Here the single of the album: 'COME' https://youtu.be/DY_kysjyB8U)
Prayan is a 'Voicing® Practitioner', it is a spiritual and vocal journey celebrating the expression of our emotions and making contact with the innermost reality. She
is a 'Subtle Body Healer', a teacher of 'Osho's No-Mind Meditation' and of 'Heart Meditations' (from the Vijñana Bhairava Tantra).
Prayan is a vocalist and a composer. She plays piano, Indian harmonium, percussion instruments and the singing bowls.
She is a Certified Moon Circle Leader for 'The Wild Woman Project'.
Prayan believes that connecting with the inner guidance, being inspired by her and learning how to plant the seeds of her messages into everyday's life is a break-
through that every woman should have the chance (and the right) to achieve.
Her Moon Circles are sacred and protected by privacy.
She enjoys to offer her heart, her listening, sensitivity, passion, voice, music to create a safe place of awareness, joy, tears, laughter, sharing, acknowledgement,
silence… and much more, reflecting our Divine Wild Feminine's mystery and beauty.
Prayan Mariangela Bettanini
Genoa, Italy
Monthly circles in Genova and Torino
Online Circles
Contact information:
prayan@prayan.it
Prayan's mobile +39 3381976114
~~~~~~~~~~~~~~
La ricerca vocale, musicale e spirituale di Prayan è racchiusa in una parola: "viaggio". Del resto il suo nome spirituale per intero, Ma Atmo Prayan, significa "il
Viaggio più profondo". Dall'età di 15 anni ha esplorato le più svariate tecniche vocali, ambiti musicali e differenti pratiche spirituali: tra gli altri Psicoanalisi
Junghiana, Meditazione, Hata Yoga, Bioenergetica.
"Il suo percorso sonoro sancisce una riscoperta della pluralità delle "voci di dentro" che intuiamo di avere, ma non sappiamo più evocare." Scrive di lei Guido Festinese, 'THE FRAGRANCE'
Nel 2001 è diventata discepola di Osho e dal quel momento si è dedicata e ha partecipato a molti gruppi e Trainings di de-condizionamento, imparando a celebrare le
proprie e altrui qualità essenziali e il proprio e altrui cuore spirituale.
E'stata iniziata , col nome di Perihan, (Regina delle Fate) dalla Dervish Brotherhood di Konya, Turchia, dove il mistico poeta Sufi Rumi è sepolto, a cui recentemente
ha dedicato un tributo pubblicando il CD "L'Invito, canzoni ispirate da Rumi"
(Qui il singolo dell' album: 'COME' https://youtu.be/DY_kysjyB8U)
Prayan è 'Voicing ® Practitioner', un percorso spirituale e vocale che facilita il canto delle proprie emozioni e il contatto con la propria più intima realtà. E'
'Guaritrice dei Corpi Sottili', insegnante della 'Meditazione Osho No-Mind' e delle 'Meditazioni del Cuore' (dal Vijñana Bhairava Tantra).
Prayan è una 'vocalist' e una compositrice. Suona il pianoforte, l'armonium indiano, le percussioni e le campane tibetane.
E' leader certificata dei Cerchi della Luna per il 'The Wild Woman Project'.
Prayan crede che connettersi con la propria guida interiore, farsi da lei ispirare e imparare a piantare i semi dei suoi messaggi nella vita di tutti i giorni sia un
'break-through' che ogni donna dovrebbe avere la possibilità (e il diritto) di realizzare.
I suoi cerchi della Luna sono sacri e protetti dalla 'privacy'. Le piace offrire il suo cuore, il suo ascolto, sensibilità, passione, voce, musica per creare uno
spazio sicuro di consapevolezza, gioia, lacrime, risate, condivisione, comprensione, silenzio….e molto di più, riflettendo il mistero e la bellezza del nostro Divino
Selvaggio Femminile.
Prayan Mariangela Bettanini
Genova, Italia
Ogni mese, Moon Circles a Genova e a Torino
Moon Circles online
Info di contatto:
prayan@prayan.it
Prayan cell +39 3381976114