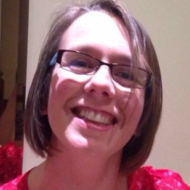 Rochelle Marsden – East Riding of Yorkshire, England & TeleCircles
Rochelle is mum to two wild girls and wife to her soulmate. In addition to being a Wild Woman Circle Leader, she is a Reiki Master and a lover of nature. Rolling hills and trees make her heart sing and she is lucky enough to live amongst them in the beautiful Yorkshire Wolds.
Having personally experienced the transformational power of connecting with her inner "Wild Woman", she is wholeheartedly committed to helping other women to connect, heal and grow by holding nourishing, compassionate space in circle.
Her circles are women-only and open to all women over the age of 18. She holds monthly circles in Warter Village, East Riding of Yorkshire, England as well as Online Circles, open to women worldwide.