How do the Seasons act as a mirror to our own inner lives?
What can we learn about ourselves and the natural world from contemplating the symbols and themes of Winter Solstice?
How can we harness the energy of the Winter Solstice to create intentions and change in our own lives?
In this 75 Minute Session, TWWP Director of Communication & Creative Development, Amanda Petrocelly, will help you find some answers to these questions which are both deeply personal & blessedly universal.
Using the Wild Woman Archetype as our primary guide, we will seek our answers from within. Amanda will also offer up tools and advice (both mystical & mundane) for connecting with the cycles of nature (and the cycles in your inner life), the Winter Solstice, and how to harness this energy to create intentions and change in your own life.
You are asked to bring a journal and candle.
We will cover topics like:
Why Study & Celebrate the change of the seasons?
The Symbolism in Equinox & Solstice
Examining Holidays & Celebrations near the Winter Solstice and the common threads between them
How to utilize the natural wisdom of the Winter Solstice in our own lives
and more…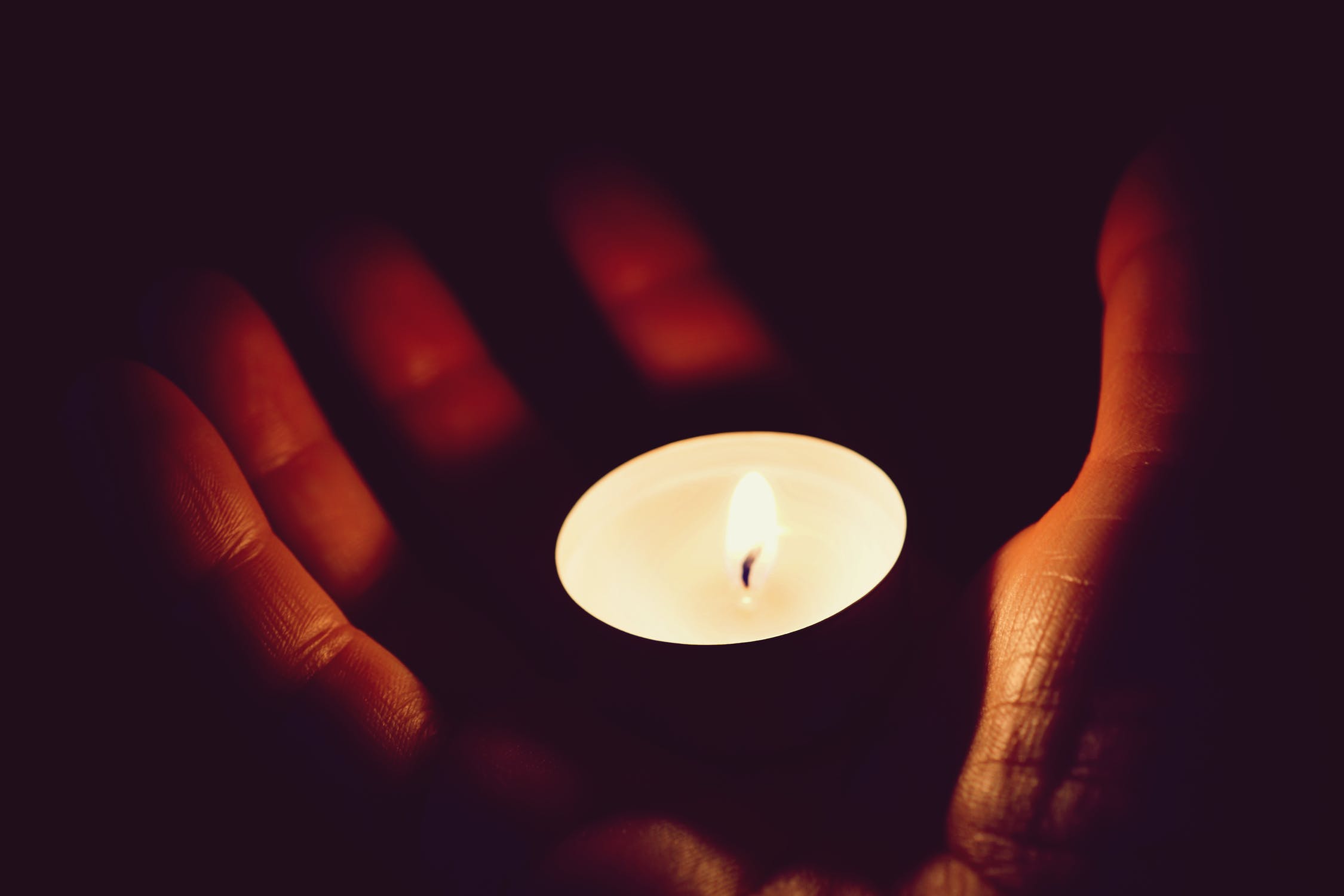 Expect:
Guided Meditation & Self Inquiry
Visual aides
Very clear & practical advice
Mystical tools for opening to the wisdom of the Seasons
A Loving atmosphere with lots laughter
Register & Get Instant Access
(The Live Session Happened on December 21, 2017)
When you sign up, you will receive:
+ An easily downloadable Video Recording of the Session, along with the Slides, to enjoy at your convenience + an email with extra resources.
The Exchange
Choose your own price between $10-$40*
50% of the Proceeds from WILD WOMAN SCHOOL benefit the Sister Support Scholarship Fund for WILD WOMAN FEST
This is a safe space for all who identify as Women.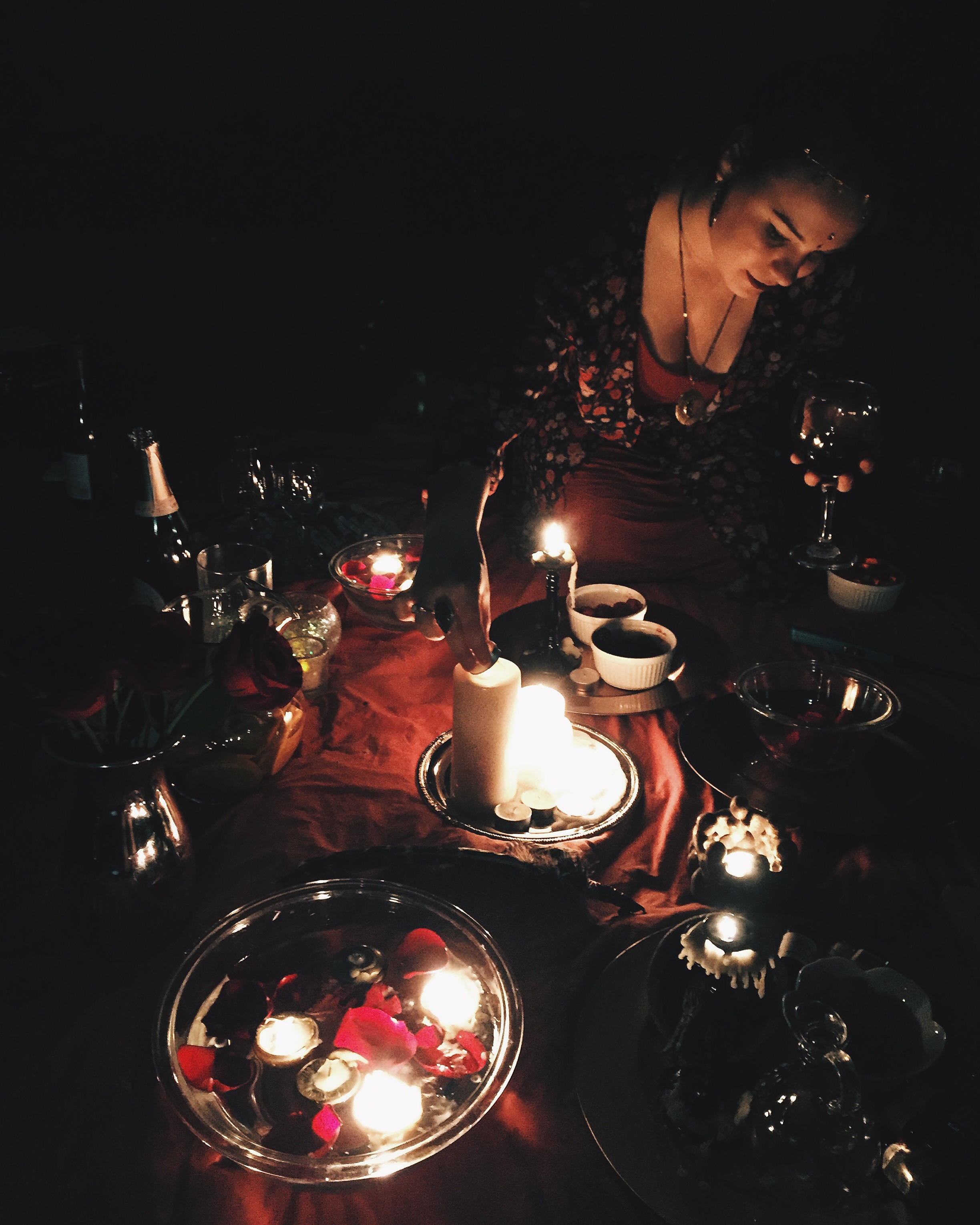 Is WILD WOMAN SCHOOL associated with any particular religion or path?
No singular path or religion, but rather an inclusive coming together with women from all paths. A The Wild Woman Project, we all come from different spiritual/cultural backgrounds and gather around the ideas of: Sisterhood (having each others backs, empowering one another), a respect for the earth (wildness, turning to nature as a teacher) & creativity (the understanding that we are inherently creative beings). (We also tend to be a heart-centered bunch, lots of laughter & tears). For WILD WOMAN SCHOOL it will help to have some interest in the Wild Woman Archetype, even if it is totally new to you.
Will I be required to share/speak on the call?
WILD WOMAN SCHOOL is very much like a class, in format. Chris will ask some questions & you will have the option to type your answers in the chat bar (not required). There will be time for some questions toward the end. There is no sharing that is required at all.
What if I'm not very tech savy? Will I be able to figure this out?
Absolutely. Zoom.us (the service we use) is very user friendly. In your welcome email, you will be given very clear directions for logging on live. And afterward, you will receive very simple instructions to download your materials to your computer, ipads, tablets, and smart phones. If any confusion comes up, feel free to email us at support@thewildwomanproject.com.
Can I buy this as a gift for someone else?
Yes, how nice of you. It can be delivered with a special message from you. Check the gift box on the order form.
What payment methods can I use to pay?
Paypal. Most Major Credit Cards. No Cash. No check.
If I don't like it, can I get a refund?
Sorry, dear. No refunds. Use your inner guidance, if you feel like you'll like this, you most likely will. If you are on the fence, consider:  #1 it's pretty low-risk: $10-$40 & #2 if you don't get excited reading about it, it's probably not for you.
I didn't see my question here. How do I ask?
Hear from others who have Circled with Amanda...
Amanda has been such a great leader in my spiritual journey. I believe it takes strength and bravery to offer up space for others and she definitely does so gracefully. During Moon Circles Amanda listens individually and intently leaving you feeling open, heard & valid. I feel deeply grateful for her leadership and hope that many more come across her spaces.
Marnin Abad
I have been attending Amanda's Moon Circles since she first began, almost seven years ago now. She creates an open, inviting, safe, and non-judgemntal space for all women present. Her meditations are easy to follow and allow you to go as deep as you feel comfortable going. My favorite part about her circles is that we always get to do something new and creative depending on what the theme is. She really encourages us to look inside of ourselves and to connect deeper with our own selves, each other, and the world at large.
Jesse Schiffmacher
Amanda is a terrific guide and circle leader. I love how she leads with passion and sincerity. We are lucky to have her! I am thankful she gave me this amazing opportunity, I absolutely love her class. It's healing, and reminds me of the importance of being human. I am so happy to get to have more classes/circles offered by her. Thank you for giving me this awesome gift!
Rozan Juardo
"Winter is a lesson about the fine art of loss and growth. Its lesson is clear; There is only one way out of struggle, and that is by going into its darkness, waiting for the light, and being open to new growth."
~Joan Chittister
Got Questions? Email support@thewildwomanproject.com