Meet the Founder: Chris Maddox
Rumi wrote:
"Start a huge, foolish project, like Noah…
it makes absolutely no difference
what people think of you."
This is my project. It also happens to be my passion, my mission, my muse.
There are few things more troubling than the chronic pain of a life out of alignment with one's own true nature.
Everything I do here is in service to helping you create a life that is a true reflection of your essence & soul.
Together we will turn to the wild for guidance & wisdom. That is: The Wild Within(the inner voice of truth) & The Wild Without (the cycles & qualities of nature itself).
In our time together, I will ask you to go beyond who you've been told you "should" be and lovingly guide you to listen to the whispers of your heart (as wild as she may be).
You are a blessing to all of us. What a creative strong beauty you are.
Thank you dearest Heart. In AWE and looking forward to more. This was one of the most meaning-filled events in my life.
Felicia Sharifa Norton
Brilliant, brilliant, luminous!!!
Gorgeous work, Chris!
You are shining!
Mary Campbell
Chris Maddox is the embodiment of wisdom, deep intuition, and beauty.
Irina Kom
Thank you. You are such a beautiful Light and the work you are doing and the way you are doing it is Profound.
It is soft and subtle, but deep and real; and it is absolutely unabashedly Perfect!
Terri Lundquist
I majorly salute, celebrate, and bow down to your fortitude, vision, courage, and dedication to the wild feminine… and to this very special festival. You are a trailblazer with so much integrity and heart.
There is something incredibly authentic and true about what you are doing; it is unique.
Your work comes from the deepest place and I am thrilled to be aligned with it. I believe in you.
Carrie Grossman
Thank you Chris Maddox, for having a vision, and making the vision a reality. Go third Chakra!!  Chris, You are an Angel who Rocks like a Demon!
Fay Simpson
Major Influences & Respect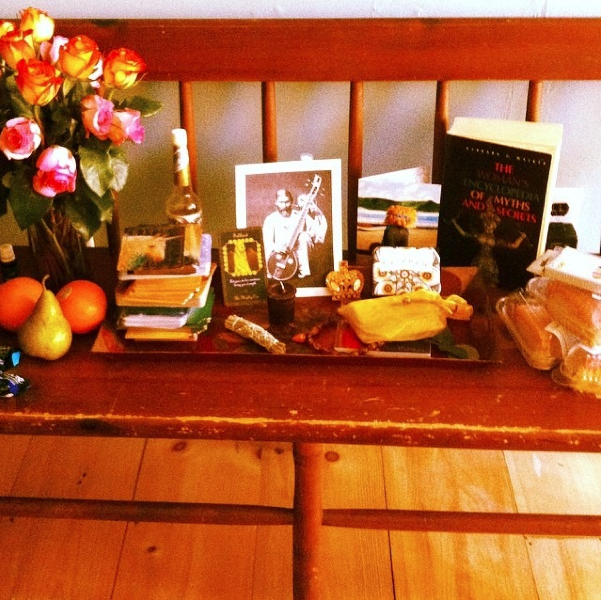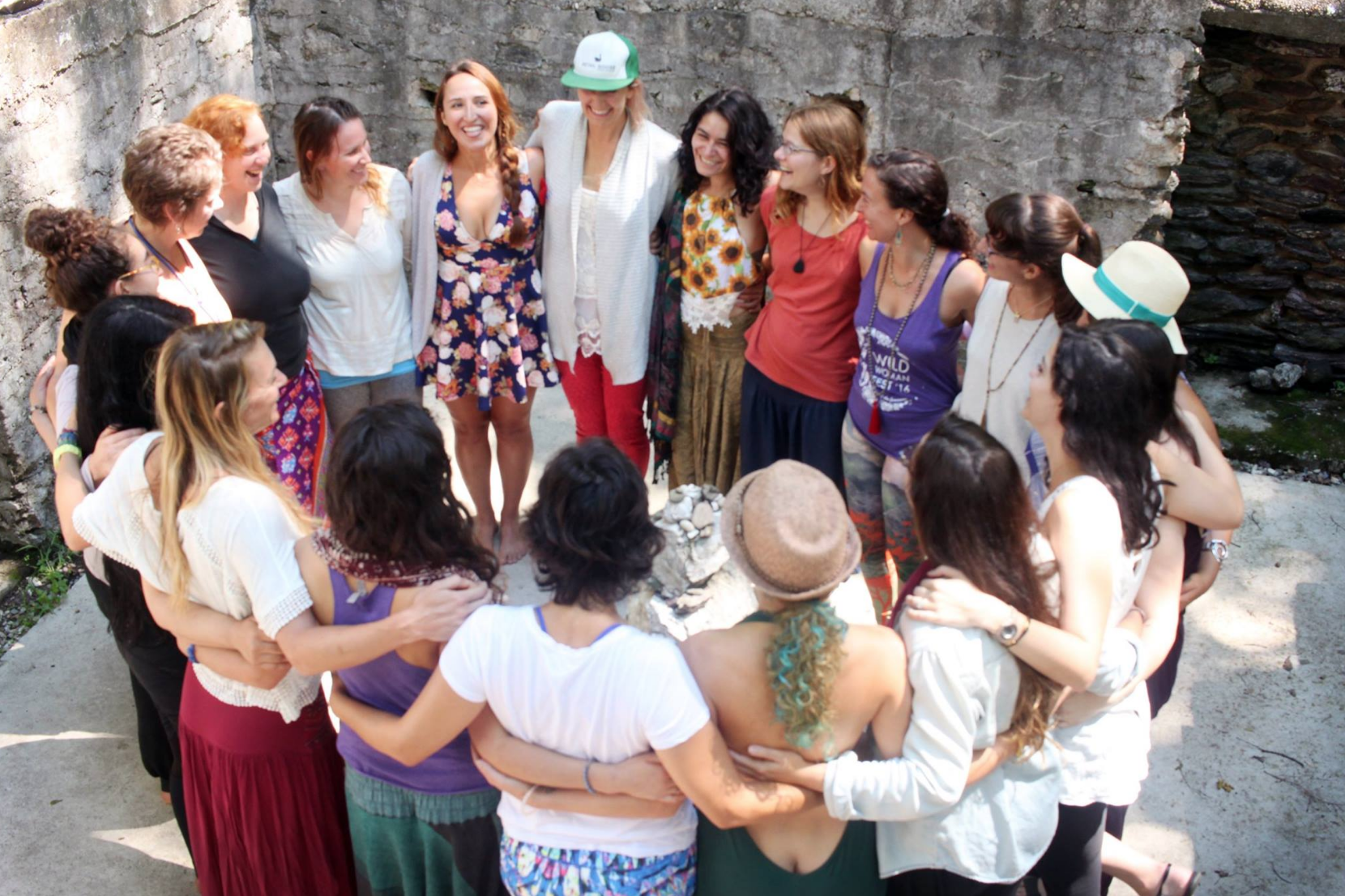 Yoga~A long time student and teacher of yoga, I have learned the to practice prayer, postures(asanas), breath-work (pranayama) and Meditation. The bhakti path of devotion is part of me and her finger prints are all over this work.
The Sufi Path~I am a student of Sufism, the path of the heart, in the tradition of mystic Hazrat Inayat Khan.
Lucid Body~Through apprenticing with Fay Simpson and studying the technique for a decade, I have come to know the many colors and expressions that live in me-it keeps me honest, with a razor sharp eye for seeing the colors and expressions in you.
The Theatre~I grew up in the theatre. And though I didn't realize until much later, it set the foundation for my life path. Theatre taught me to use my voice & express with clarity & truth, it taught me to be a student of behavior & intention, it taught me about ritual & community, and it was my introduction to the creative process. I am grateful everyday for my theatre-geekdom roots. Oh, and I have a fancy B.F.A in it.
Astrology~When I was 9 years old, I found an astrology book on my father's shelf. I poured over the pages with a flashlight & fascination to spare. I have never stopped being passionately curious about the stars & our relationship to them. The Symbols, Planets & Archetypes in astrology offer an endless supply of inspiration & understanding patterns and dynamics in life.
Women Who Run with the Wolves by Dr. Clarissa Pinkola Estes~ This is the holy book, the sacred scripture of the Wild Woman Movement, of which this Project is a part. The first time I held this book in my hands, I felt an electricity of its message. I honor this book and come back to it again and again. Long Live La Loba!
BIO
Chris is the founder of The Wild Woman Project & WILD WOMAN FEST.
She's been a teacher & healing professional in the world Feminine Spirituality, Yoga & Astrology for years. Her writing has appeared in Elephant Journal, Mind Body Green, Over the Moon Magazine, and many other wellness publications.
An ever-student of religious, philosophical & spiritual mysteries, she is always actively engaged in study. Most recently, she complete a 2 year formal study of Universal Sufism with Pir Zia Inayat Khan and 6 Month Astrology Intensive with Adam Elenbass, with an emphasis on the Traditional System. She studies with her spiritual teacher, Gayan Macher, on an ongoing basis. 
Chris grew up in the theater: a place where devotion and ritual are inseparable from the ancient roots. This background touches the way she communicates and the dynamic quality of her teaching & offerings. 
The spaces she creates for women are interfaith, diverse, sensuous, collaborative, and deeply feminine. These spaces (in trainings, circles, workshops, private sessions & festivals) are often filled with belly laughs, tears & tons of sister support.
Chris is devoted to awakening the feminine on the planet & does so in every way she knows how.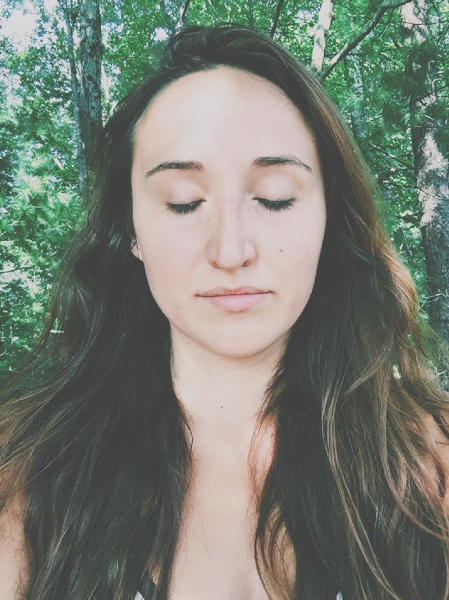 Make your inbox a Sacred Space.
~Sign up  for Wild Woman Weeklyish~
This is a Free Offering for Our Community (that's you).
Receive prayers, insights, resources & encouragement to aid you on your path of the WILD Woman.