Remarkable. Deep. Powerful.
The Wild Woman Project Circle Leader Training is thoughtfully planned out, is super fun, and is rife with rich content. Each module opens up a whole new layer within your inner wisdom, intuition and each of our quirky minds.
The love and humor is palpable on the group calls. The dynamic is safe, funny, and profound. I want to do it all over again!
~Sabrina Lopez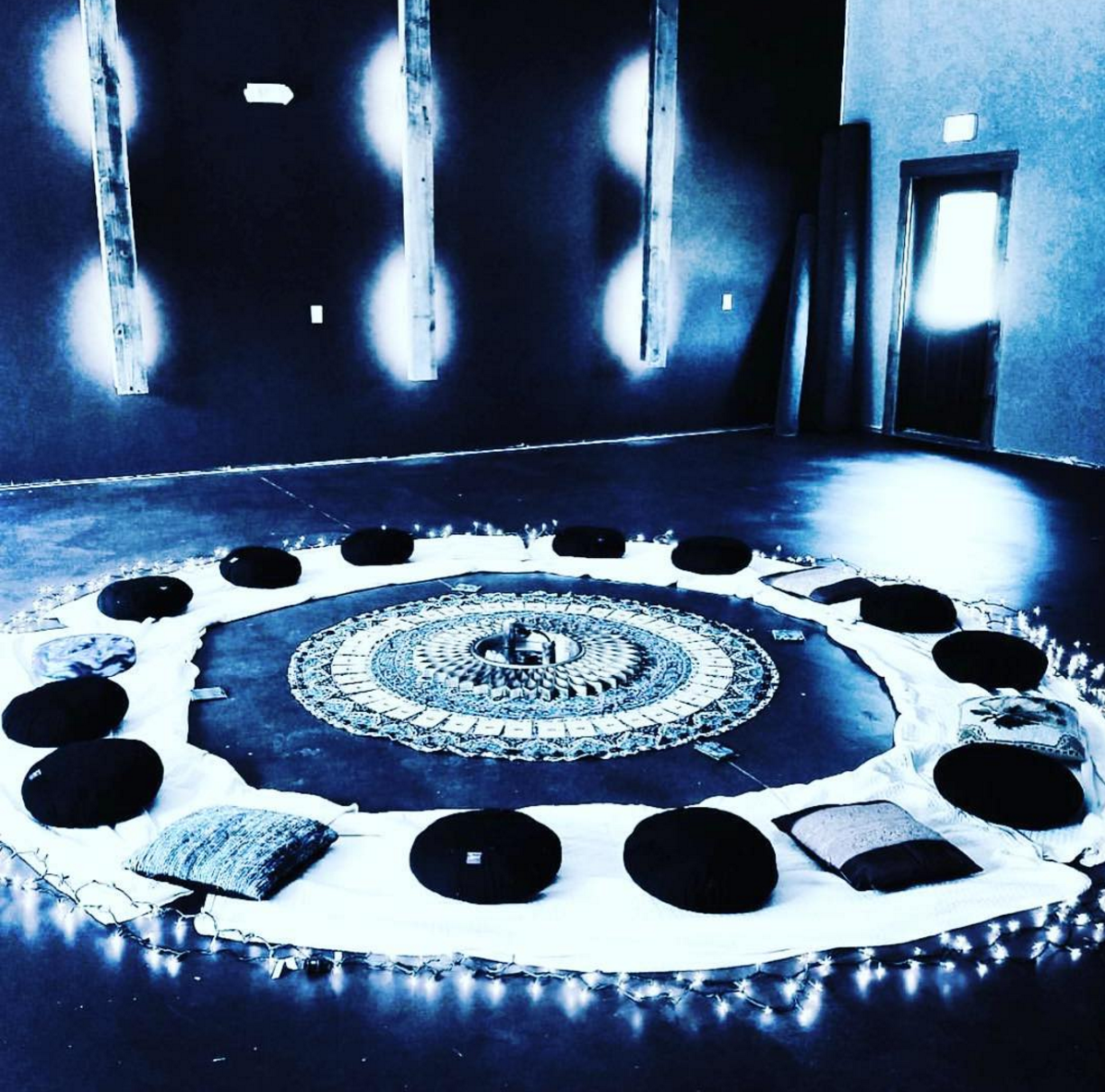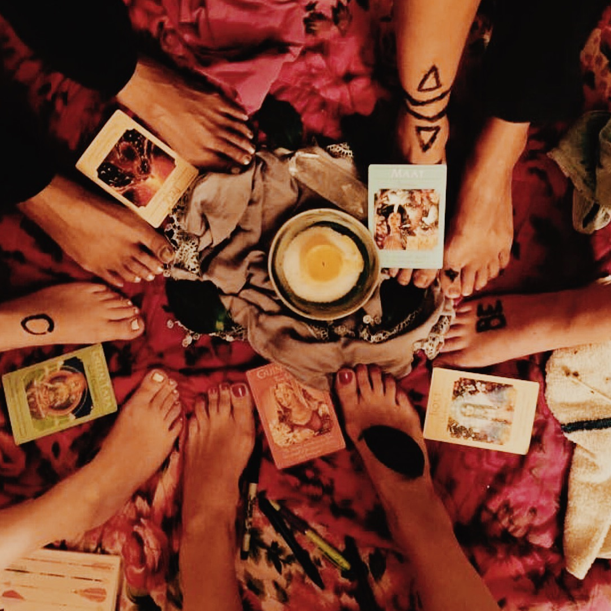 Of all the places you could be in the whole world you could be right now,
of all the words you could be reading,
you are reading these words
in this place:
The online home for The Wild Woman Project.
Welcome, dear soul. Perhaps there is a reason…
The ♡ of The Wild Woman Project
The Wild Woman Project is at once a philosophy (an invigorating approach to life as a wondrous, often messy, creative project) & a growing movement of courageous, creative, heart centered (often weird & wonderful) women on a mission to remember, to reimagine what it means to be a woman – untamed.
At the heart of this Project are the Wild Woman Project Circles.
Each trained facilitator guides her circle at New Moon time. In circle we explore a new theme each month via Creative Visualization, Journaling, Sharing & Ritual. Each and every New Moon, women all over the world, walk out of circle with a powerful & specific intention for her life- an intention that came from the depths of her own heart, through the conduit of the circle journey.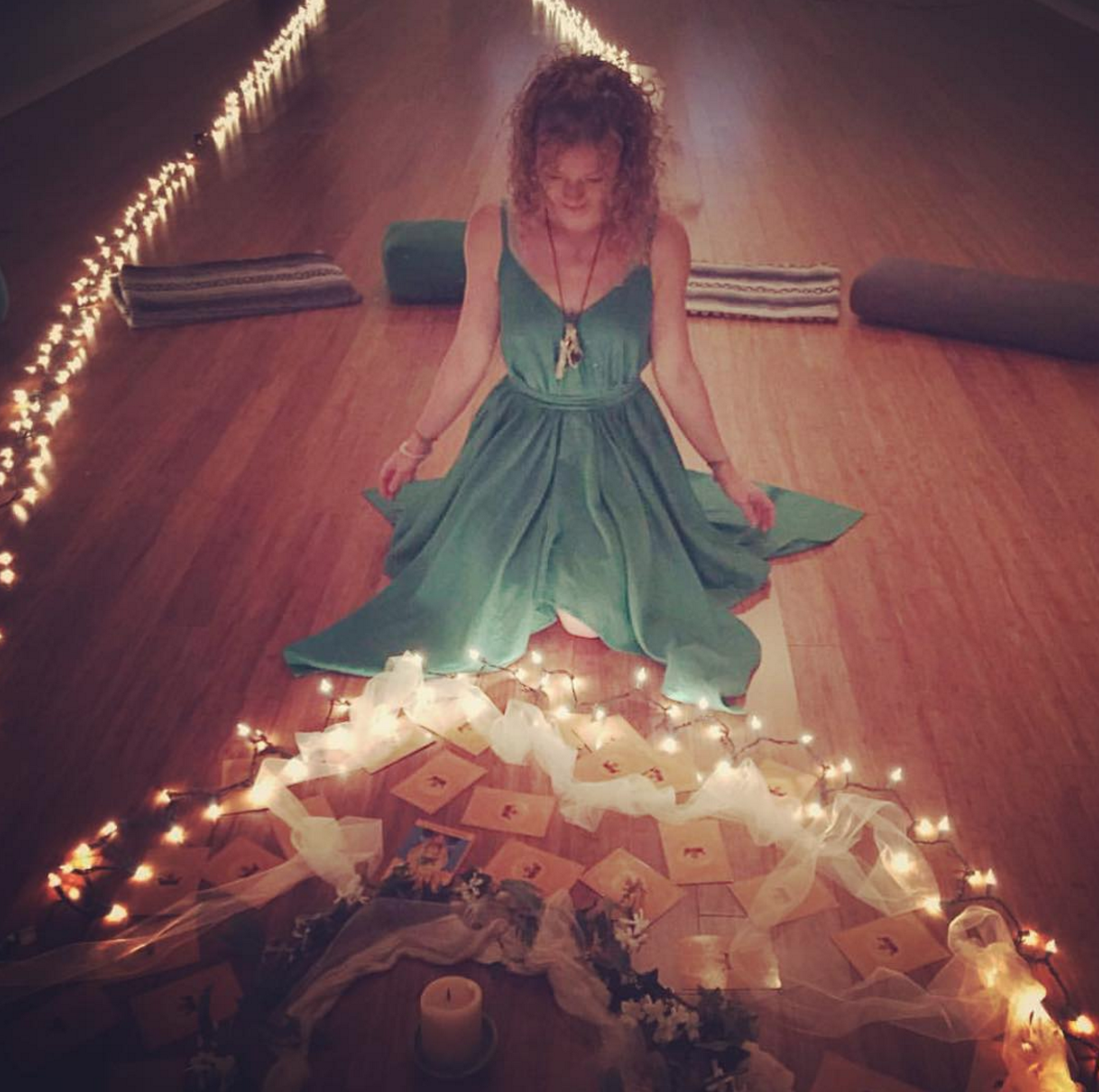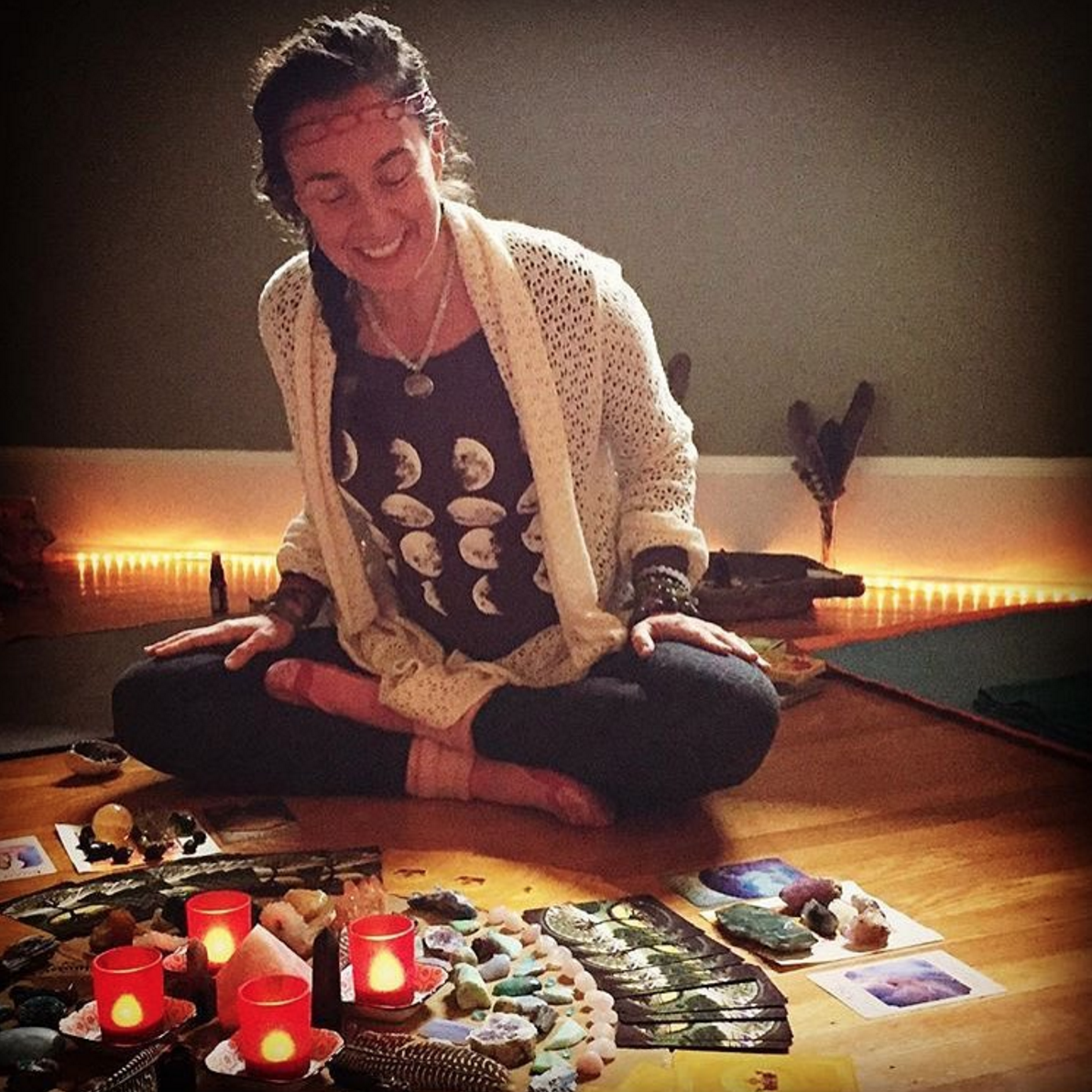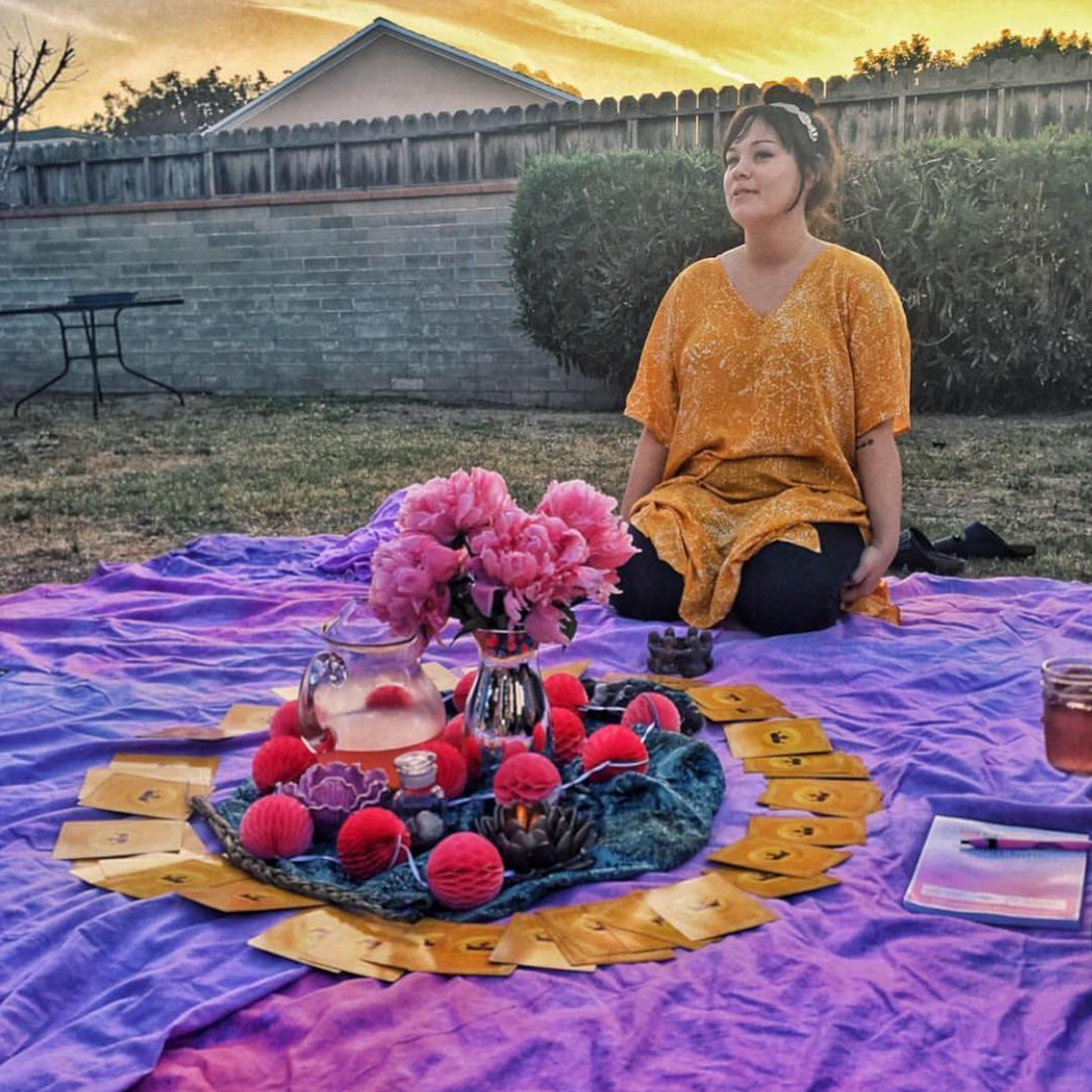 This beautiful practice is a dose of sacred ceremony & heart felt strategy that has the power to transform the life of each woman who takes the journey. Here at The Wild Woman Project, we have seen the most awe-inspiring transformations happen as a result of this special practice, especially amongst our Circle Leaders.
Inner Knowing & Guidance steadily increase – no more hiding from what we know to be true.

Relationships with Women become tender, sisterly, supportive & deeply loving.

Awareness of the livingness of everything that is increases.

Our unique paths become clearer & clearer.

We become courageous & full of heart.
Each Circle is a co-creation between the Circle Leader & the Project itself. Each month we have a collective theme & visualization based on the astrological placement of the New Moon. Each Circle Leader then creates her circle space & ritual, in her own way, with her own wisdom & instincts. In this way, we stand side by side as a global community, Circle Leaders are Wild (unique in their expression) and deeply connected to the Sisterhood leaders.
Wild Woman Project Circle Facilitator Training is in it's 6th year of life.
Over the years, this training has been carefully cultivated to offer the best in deep, soulful, heart-centered feminine leadership training. Our Circle Facilitators are gathering the women in their local communities all over the world – they are creating healing spaces where women can reconnect with their innate wisdom, their dreams (however simple or big), support & be supported by other women – all while growing in their truest voice, deepest wisdom, and embodying the wild feminine in their leadership & in their lives.
◉ JOIN ONLINE FROM ANYWHERE SPRING 2018◉
◉ 7 WEEKS: May 14th – July 1st ◉
◉ SPACE LIMITED ◉
Foundations
Learn the overarching philosophical foundations of this work. You will get lessons in…
Bringing Back the Village
Finding Wildness
Conscious Creation
Lunar Wisdom
Astrology Basics
Much More…
The Tools
We will dive into the tools we use to bring these principals to life in our circles. You will get lessons in…
Creating a Sacred Space
Leading a Powerful Visualization
The Art of Group Intention
Vulnerability in Leadership
Much More…
Your Circle
We will get your circle up and running and building your community. You will get lessons in…
Finding Your Perfect Circle Space
Attracting Your Tribe
Day-of Preparation for Circle
Nurturing Community Relationship
Much More…
Here's how it will work:
For 7 Weeks…
Every Monday, beginning May 14th, you will receive:
+ A link to a Video Lesson with me (Ranging from 10-30 minutes in length).
+ A Creation Playsheet (Which will include actionables for the week, reflections & a straight forward checklist to help you integrate the lesson and move closer to starting your very own circle.)
(Note: You complete the 1 lesson each week, in your own time. This is meant to be a light, graceful and joyful commitment.)
Every Wednesday, there will be a live teaching session online with Q&A
Every Week there will be 3 live TeleCircles Offered at various times each Thursday & Friday (Attend Only 1 Each Week)
+ This is where you will experience the Wild Woman Project Circles first hand and gain in-circle experience.
+ These TeleCircles will be held at 3 different times by either Chris Maddox or an experienced Circle Leader Training Mentor. They are 1.5 hours-2 hours long. You will be asked to choose your preferred TeleCircle time at registration.
(Translate to Your Time Zone Here) (Note: If you can't make it to all the calls, fear not; All sessions will be recorded. Listening to the calls feels like being there. You'll see.)
Intimate Groups
To maintain Intimacy, Spring Trainees will be split into 2 or 3 smaller groups. These groups will journey together. All groups will have access to the same content, but will attend different TeleCircles, therefore getting to know each other better during our 7 weeks together. Your availability for TeleCircle times will determine which group you are in.
Once you graduate, you will receive:
+ New Content Inspiration every single month: That is a Theme/Focus, Suggestions for Meditation & Ritual Creation to use in and out of circle. (That's a lot of ongoing content and support!)
+ Lifetime Access to the Circle Leader Community Center where our Global Community of Leaders inspire and support one another.
+ Option to list your circle and bio publicly on The WILD Woman Project Site.
+ 10% Discount to most Live Workshops with Chris, including the WILD WOMAN FEST.
+ Endless love, support & gratitude from me + your Wild Woman Project Community.
+ Lifetime Access to the Training Website with all lessons, classes & TeleCircle Recordings.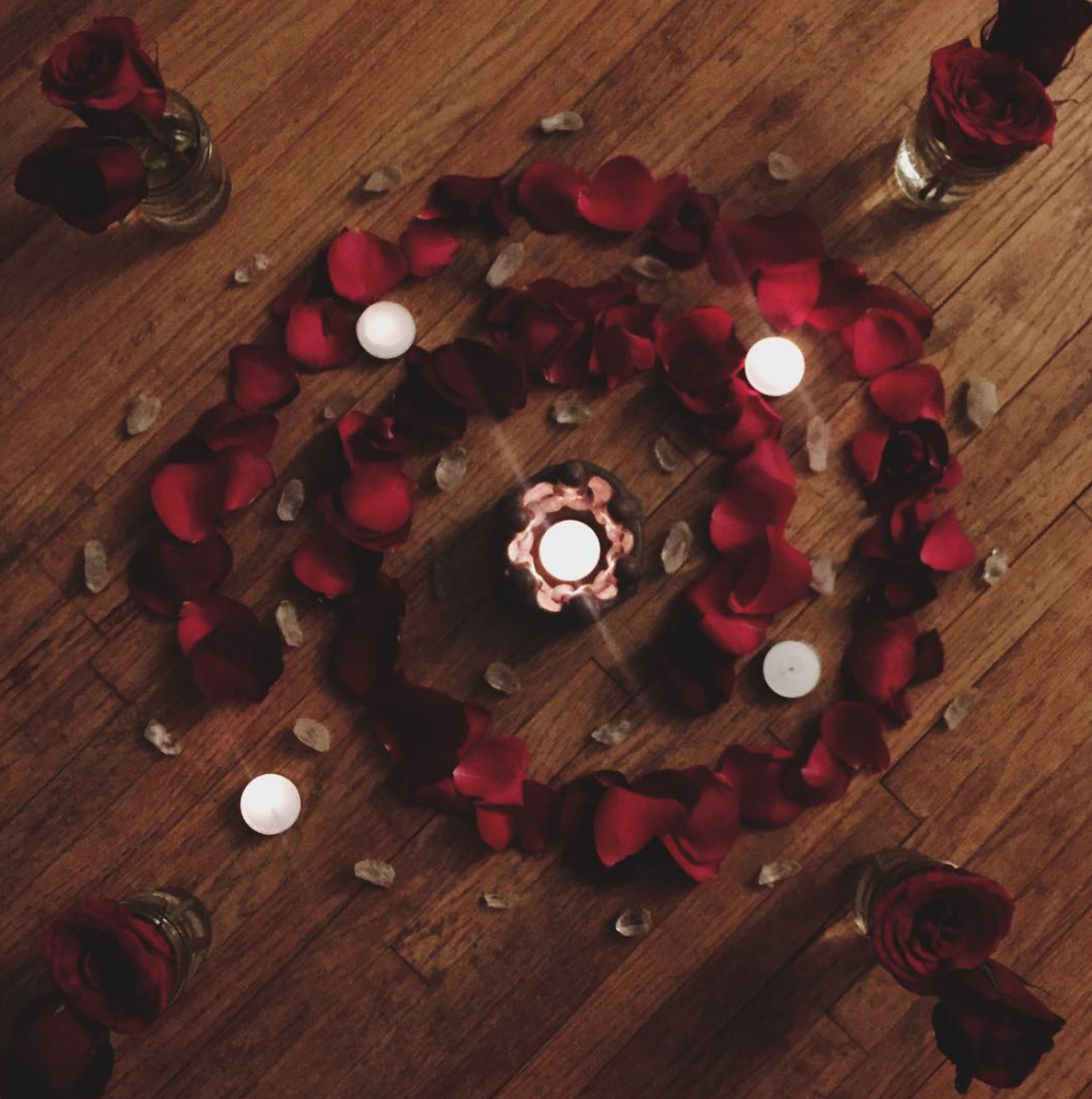 Thank you. You are such a beautiful Light and the work you are doing and the way you are doing it is Profound.
It is soft and subtle, but deep and real; and it is absolutely unabashedly Perfect!
I am excited about the transformation it will bring to me, to my dear ones, to my community, and to the world.
Terri Lundquist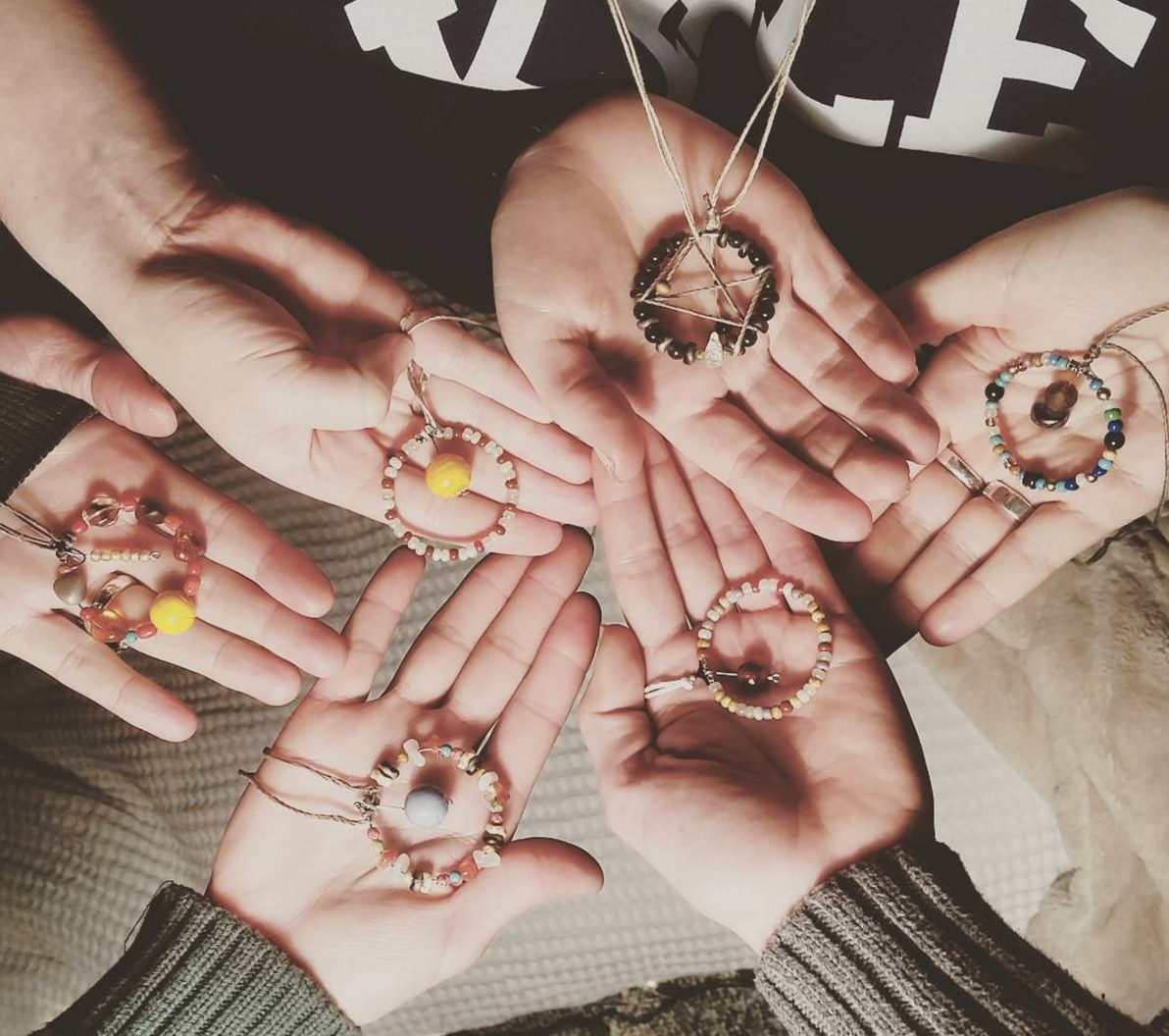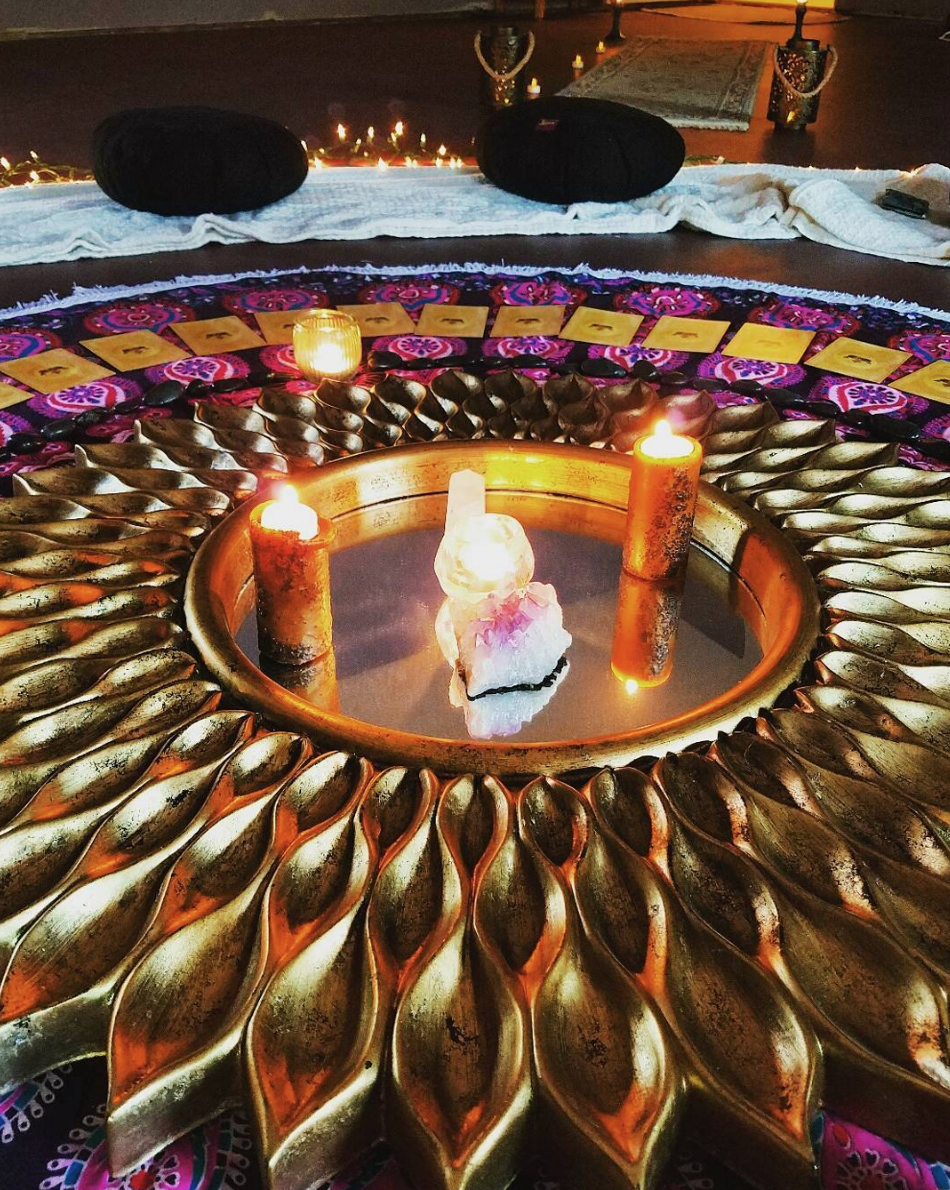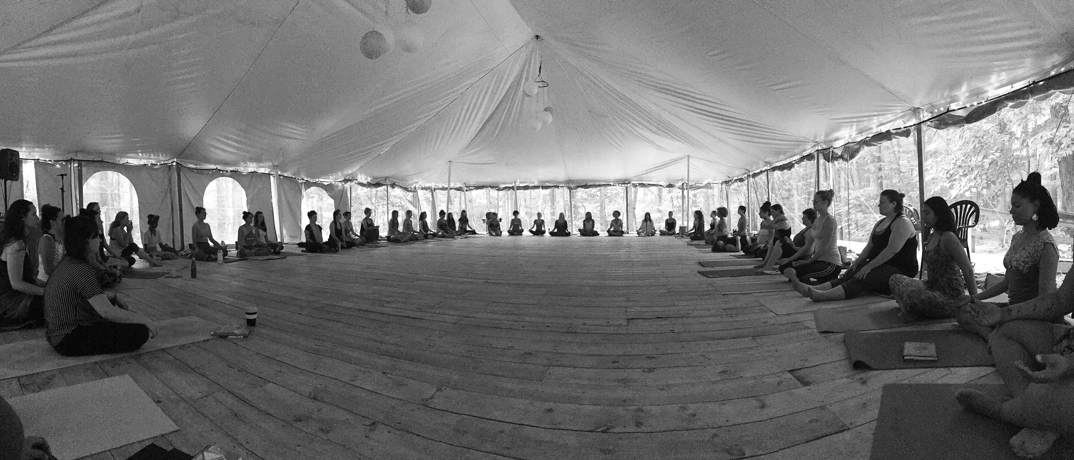 Wild Woman Circle LeaderTraining is nothing short of an extraordinary experience.
Gracefully blending personal growth and leadership training in a harmonious balance, Chris leads with a massive reverence, a clear mission, a loving heart and a vast, grounded legacy of expertise, and masterfully guides each participant in igniting and bringing forth the leader within.
This training is far from a cookie-cutter experience; I could feel from the very first lesson that the initiation into this wild sisterhood would be treated with tender presence, respect, and honor toward each leader-in-training. We were given all the tools, empowerment, and content we could need to create our own circle and share this beauty with our community. 
Sara Goff
Wow. The Wild Woman Project Circle Leader Training was simply spectacular.
It was SO well organized, so well orchestrated, and so very inspired.
Though I really feel as this is the beginning of my own personal journey into the wild woman and all of her wonders, I admire deeply Chris's work and feel so blessed to have found her and followed my own inner call (however faint it initially was) for this Circle Leader training.
I feel extremely prepared to lead new moon circles of my own now in Washington, D.C. (woo!) but I also feel like I've learned valuable lessons from Chris's intuitive guidance that I can take with me into my wellness work and consulting work as well.
It was so completely and totally worth the investment. I'm delighted and grateful for every bit of this training. Thank you, Chris!
Joanna Andreae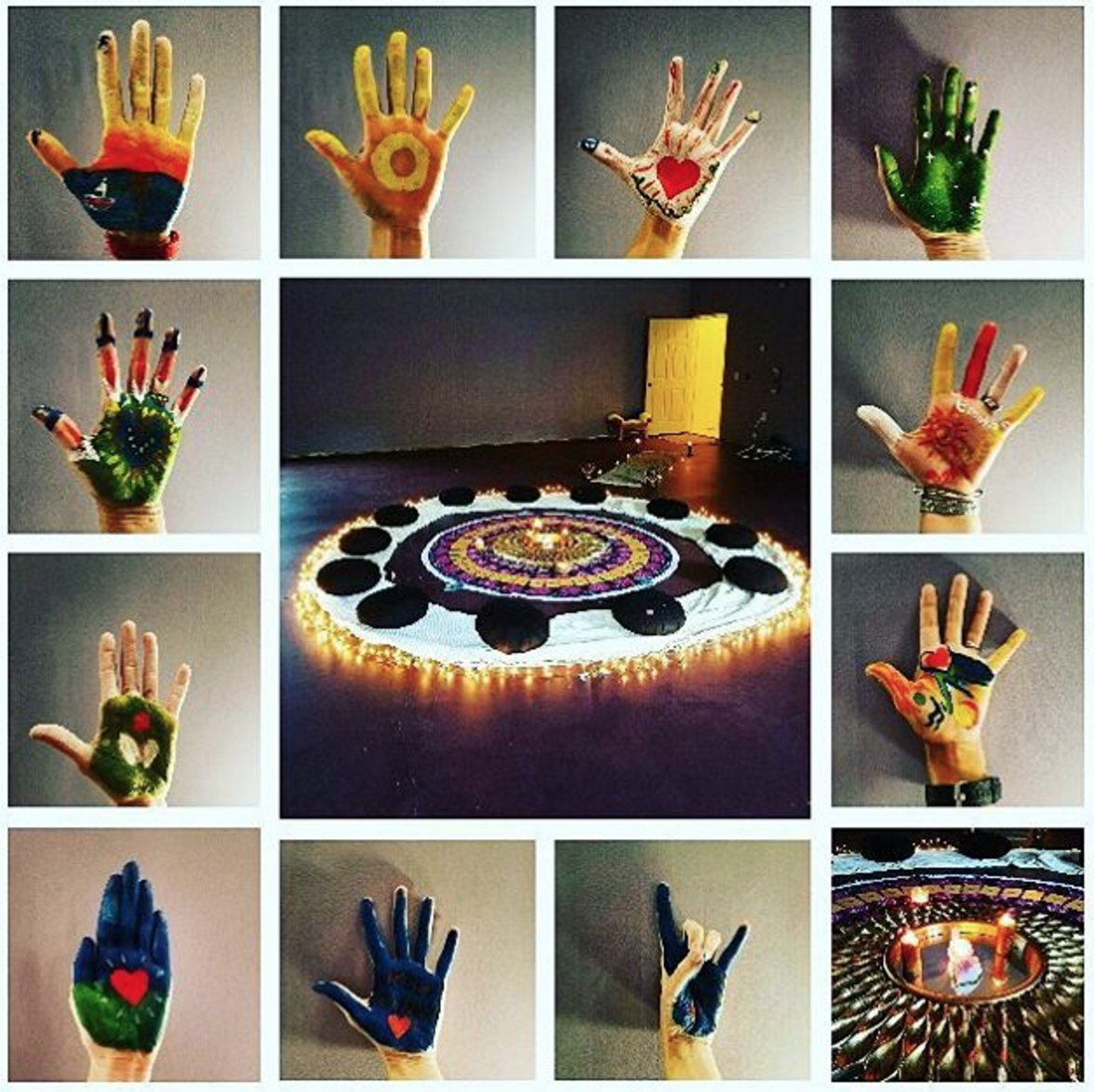 Meeting Chris Maddox and discovering The Wild Woman Project reactivated a part of me that was frozen in time, waiting to be reborn.
Emily Alvarez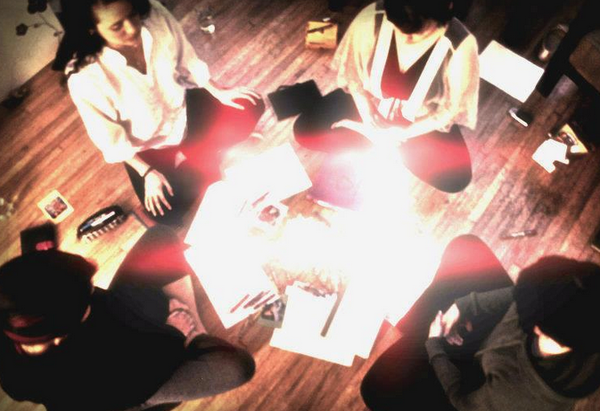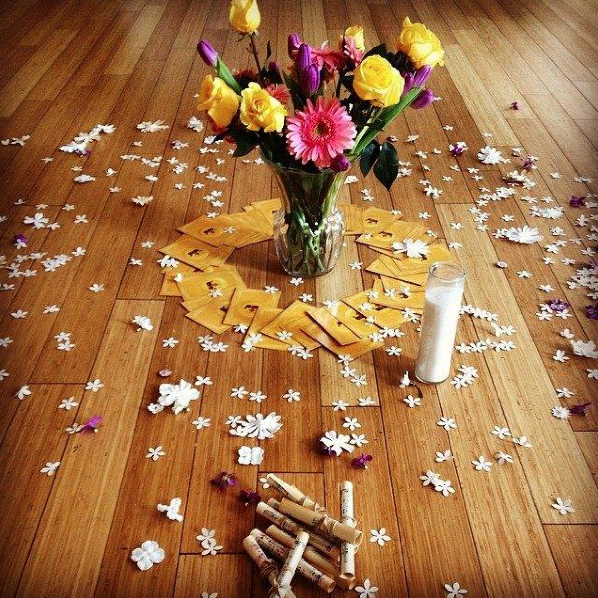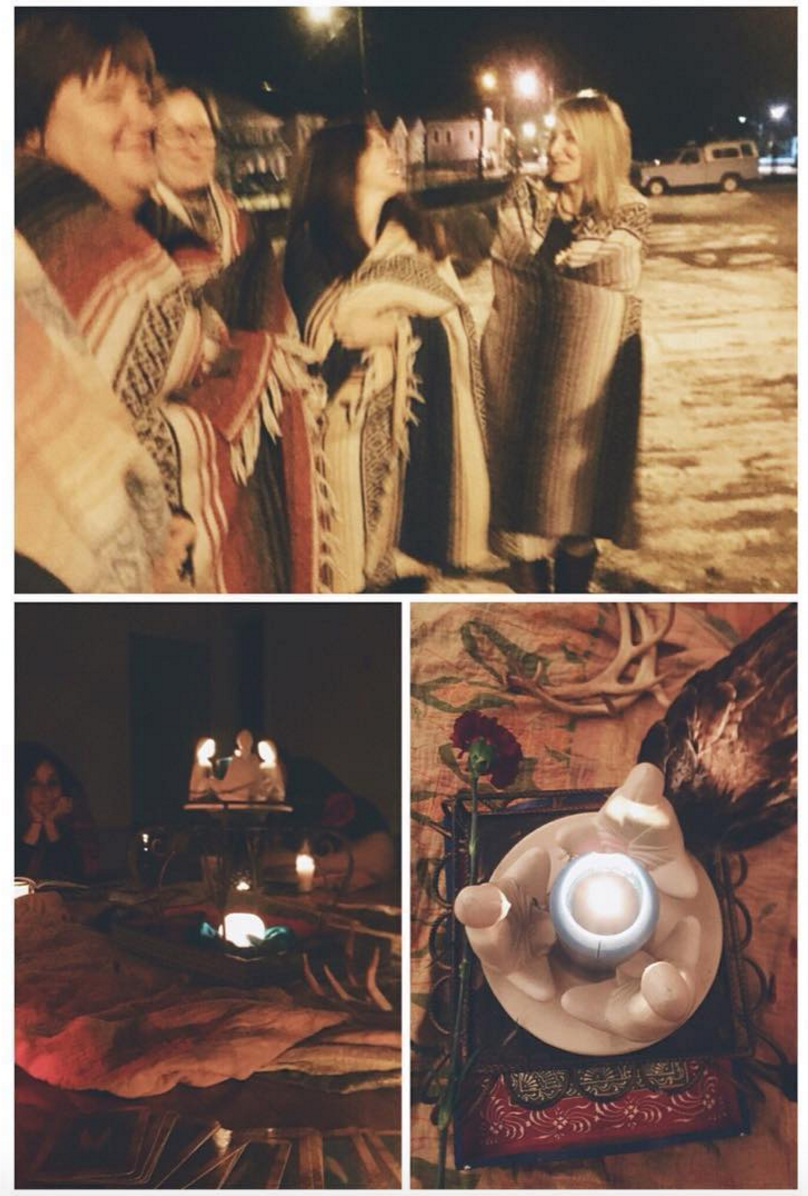 Feel the Call?
Sign Up to be the 1st to know when Spring 2018 Registration Opens. 
Space is Limited. Early Registration is Encouraged.
(The last 7 rounds of trainings have SOLD OUT.)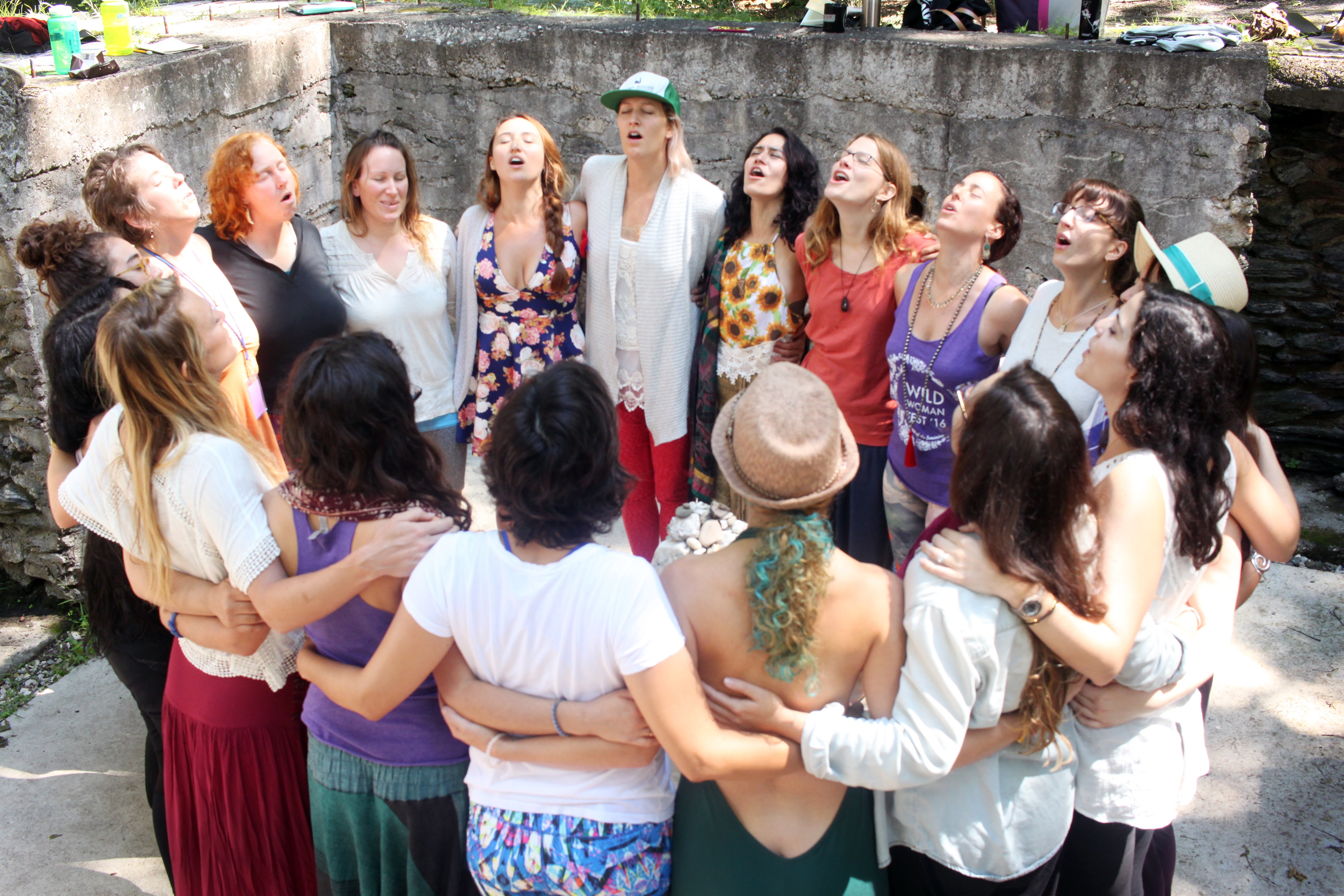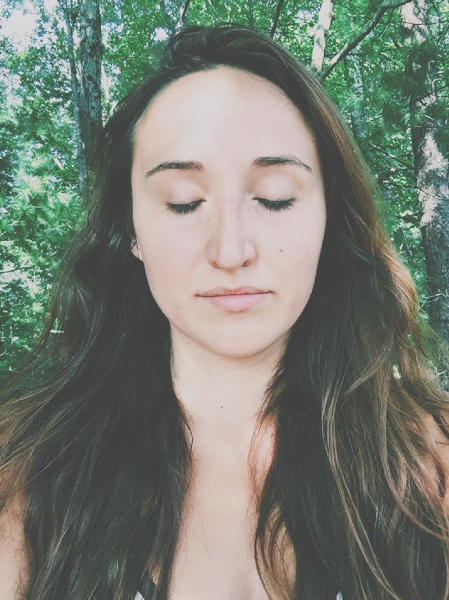 About the Teacher: Chris Maddox
Chris is the founder of The Wild Woman Project & WILD WOMAN FEST.
She's been a teacher & healing professional in the world Feminine Spirituality, Yoga & Astrology for years. Her writing has appeared in Elephant Journal, Mind Body Green, Over the Moon Magazine, and many other wellness publications.
An ever-student of religious, philosophical & spiritual mysteries, she is always actively engaged in study. Most recently, she complete a 2 year formal study of Universal Sufism with Pir Zia Inayat Khan and 6 Month Astrology Intensive with Adam Elenbass, with an emphasis on the Traditional System. She studies with her spiritual teacher, Gayan Macher, on an ongoing basis.
Chris grew up in the theater: a place where devotion and ritual are inseparable from the ancient roots. This background touches the way she communicates and the dynamic quality of her teaching & offerings.
The spaces she creates for women are interfaith, diverse, sensuous, collaborative, and deeply feminine. These spaces (in trainings, circles, workshops, private sessions & festivals) are often filled with belly laughs, tears & tons of sister support.
Chris is devoted to awakening the feminine on the planet & does so in every way she knows how.
About the Leadership Mentor: Amy Witmyer
Magically, Amy and Chris met years ago when The Wild Woman Project was still growing in Chris's womb. Soon after, Amy officially joined the Project and leads monthly in-person and virtual Wild Woman Moon Circles, facilitates at Wild Woman Fest and is a Mentor for Wild Woman Circle Leader Training. Amy has been a Wise Woman, Healer, and Women's Empowerment Teacher and Mentor for over 19 years. She leads Yoga Teacher Training Certifications, Apprenticeships, and more.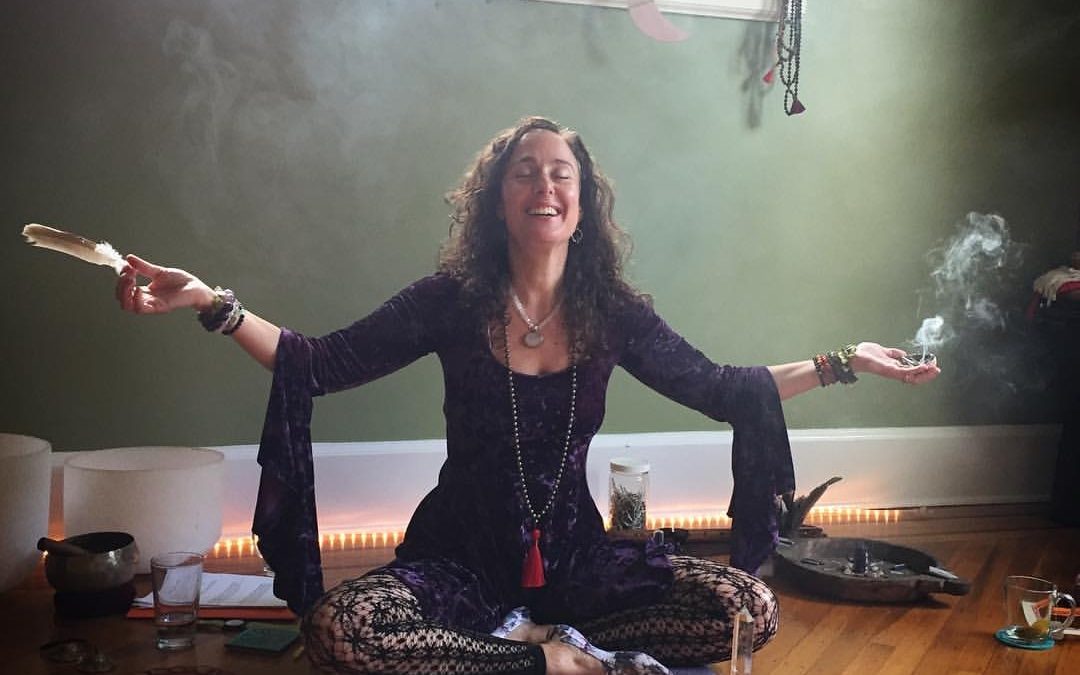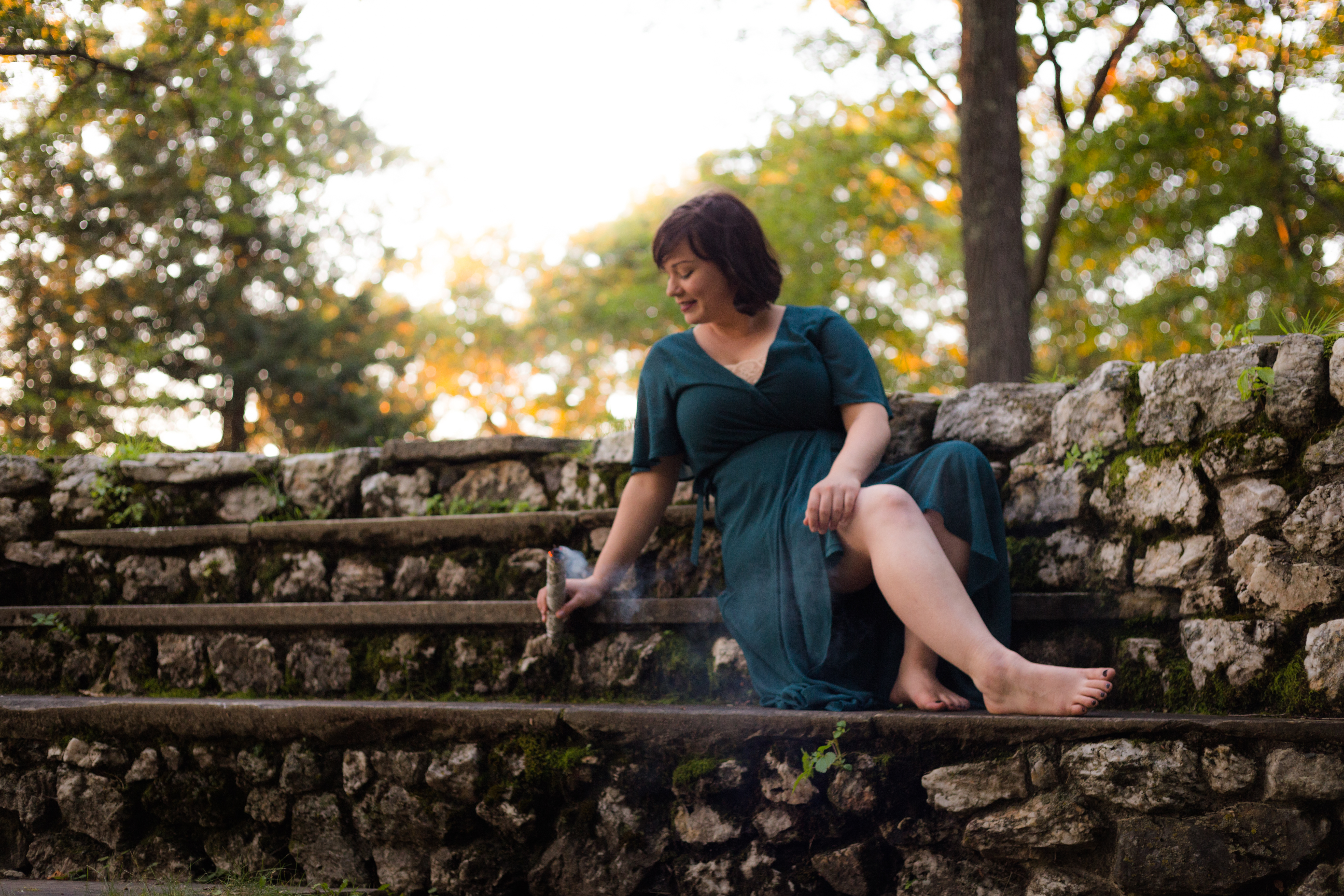 About the Leadership Mentor: Amanda Petrocelly
Amanda has been a Wild Woman Project circle leader since the start of the project in 2012, she is a member of the Love Crew at the annual WILD WOMAN FEST, and the Director of Communications & Creative Development for The Wild Woman Project. She holds a B.A. in Theatre Arts from California State University, Fullerton, where she intensively studied Movement for the Stage. She is particularly passionate about the space where Art, Activism, and Spirit collide.
Hear from women who have taken this journey…
I knew that I wanted to do The Wild Woman Project Circle Leader Training after my Wild Woman Workshop experience with Chris. She holds space so beautifully and I wanted to learn HOW to guide a group that way.
The training was so interactive, and also independent. I told Chris how awesome it was to watch the videos on my own time, separate from the group, while still feeling like she was talking directly to me and that I was a part of something special.
Since starting my own circle in Houston I have realized how valuable this training/offering circles is to my teaching and experience of my community. I have created a space for myself and others to gather for inquiry, sharing, vulnerability and expression that is wholly unique.
I also have a much deeper sense of ritual in my regular yoga classes. I am grateful to Chris, and would recommend this training to anyone.
Stacey Ramsower
It is with so much Love and Wyldness that I completely recommend the Circle Leader Training offered by Chris at The Wild Woman Project.
This wonderful space for learning is ripe with ideas, information, love & magick. Grounded with an air of humbleness and pure sharing intent. That each woman be held, given the opportunity to grow and enter into a community where we can all be effective in raising the consciousness of all women across the GLOBE.
Chris is a WONDERFUL teacher, for she truly KNOWS that the individual can indeed embrace the collective. That by dropping out of the mind and expressing from the heart we can make a difference. Her vision inspires me daily, so take the leap Wyld one we NEED you!
Invest in yourself, register for the Circle Leader Training now and embrace the Wyld within .. So much LOVE.
Tracy McFie
I deeply enjoyed going through the Wild Woman Circle Leader Training. I definitely feel confident going out to lead New Moon Circles now.
The content is deep, and both  transformational and very practical. Every aspect you need to know is covered from leading a visualization, to building your tribe, to astrology.
I would highly encourage any woman who feels called to this work to do the training with Chris. She is amazing and I am deeply grateful for this work.
Keeley Tompkins
Before I took the Wild Woman Circle Leader Training, I was struggling with how to find my tribe and create a sacred space for women in my community. I needed guidance. And I did not want just another how-to or the ABCs of starting a circle program. I was looking for a training that would speak to the intellectual, spiritual, intrapersonal and interpersonal aspects of forming a moon circle.
As a result of taking the course, I have been able to connect with the wild woman within myself and nurture my feminine, creative spirit. Also, I have gained clarity on the kind of circle gathering I want to create – all the fun, soulful ways to hold sacred space. Chris is an amazing teacher and model of feminine leadership. She is warm, encouraging and knowledgeable. The information, materials, and resources alone are worth the course, even if you don't hold a moon circle. But after taking this course, you will want to.
I recommend this course for anyone who wants to reconnect to their wild woman, create space for others to do so, and join an amazing community of supportive, creative and heart-centered women.
Karla Hampton
It was a true honor to be apart of the Wild Women Circle Leader Training class of Winter 2016.  I was elated to be called to this opportunity, and had no idea how much the training content would impact me on Spiritual level.  It allowed me to dive into the depths of Self and re-establish my connection to my Wild Heart, allowing me to see and feel into my daily life in a whole new way.  The other women in the group were such beautiful, heart-full, and awakened women who provided a secure and safe place for the each of us collectively. Such a beautiful tribe!
Chris Maddox as our fearless and spirited leader . . . I don't think I can say enough.  Chris embraced each of us from the start, and shared her amazing content and talents with love, humor and shined her beautiful light with each lesson. The set-up of class time, participation, and assignments to complete her training is extremely well thought-out and organized.   I am over-the-moon excited to host my inaugural New Moon Circle in a few weeks, to witness how this journey continues, and the beautiful tribe of wild-hearted women I attract.
Kerry Griffith
Gathering in circle with other women has been one of the deepest joys in my life for years now.
I have been lucky to have some truly stellar circle-leaders, and I have always admired their ability to create and hold sacred space. I had the idea that it was something I would like to do in service to my community, but could not quite see getting from my "here" to that "there". But feeling the call, I jumped in with both feet to the Wild Woman Circle Leader training. In following Chris for these past seven weeks and connecting with my sisters across the country (and beyond!) as we studied this sacred work, I have found so much encouragement, inspiration, and I have been given as well the practical tools to undertake the journey.
The process has been a total joy from start to finish. Now that I am on the other side of this training, the "there" is wonderfully within my reach, and I am so ready and excited to start leading my circles and holding space for the women in my community. I feel supported, and I know that I am part of a network of amazing women doing this work.
Leslie Frame Crowley
Chris is a beautiful Wild Soul and through her soulful guidance she leads you through all the aspects of leadership from understanding the Moon and Astrology, to understanding your authentic self and building your tribe.You walk away empowered and inspired.
The Wild Woman Project Circle Leader Training was an amazing journey for me…the experience of deepening my connection to my Wildness…my wise, loving, brave authentic self through Chris's leadership and the support from connecting with women from all round the world was a gift.  I highly recommend every woman that is called to stepping into leading Women Circles to take the leap and explore their Wildness with Chris.
Alluryn
I feel so incredibly blessed to be able to participate in The Wild Woman Project Circle Leader Training.
It was so amazing to learn, share and be inspired by all the women who participated. I feel like this experience is just the beginning of my journey to continue to manifest my most authentic self and support others in doing the same.  Chris is an amazing healer and teacher. I feel so grateful to have found this amazing community.
Kelly Plater
I'm going to be honest, I hesitated to sign up for The Wild Woman Project Circle Leader Training, questioned whether or not the value of the teachings were going to justify the cost of the course, (Canadian dollars not doing so great!). But I can say without doubt, what I received from this course was invaluable.
Chris places before you the path to being a circle leader, one who can hold space, in a way that truly instills confidence and is in a sense fool proof. Her lessons in vulnerability really hit home for me, I finally realized it's not about being the know it all, stand on a pedestal, teacher. Holding space in circle is about being a leader, a guide, and what you have to offer is enough!
Colleen Reid
The past 7 weeks have been nothing short of transformational.
My heart, my mind, and my eyes have been opened to the magic of the soul, to the importance of vulnerability in human connection, and connection to self. I will never be the same again!
Suzette West
You know how when you stumble upon a restaurant, have one of the best meals of your life, and next thing you know, not only are you telling everyone about it, but you want to go back and try everything else? Well, that's kind of how it was for me when I stumbled upon Wild Woman Fest. My soul ate, drank and ate some more, and walked away completely satiated. But at the same time yearning for the next feast.
It was then that I started poking around the Wild Woman Project, oogling over the other offerings. The one that caught my eye was the Wild Woman Circle Leader Training. I remember the pull I felt, the "yes" within me. What if I could re-create the energy I felt at the festival, regularly gather with women, and step into leadership? What if my soul didn't have to wait a whole year to feast, but did so on a regular basis?
I loved showing up to the training, week by week. It was extensive in its wisdom, and covered everything that goes into creating a Wild Woman Circle. Like, everything: from creating sacred space, to leading from one's heart, to moon wisdom and ritual creation. We even gathered in circle on a weekly basis. It was the sweetest 7 weeks I've ever spent on the internet:)
Mishel Ixchel
I am so glad that I decided to take The Wild Woman Circle Leader Training. Chris and the other Circle trainees made me feel so loved, inspired and supported  these past 7 weeks and I'm kinda sad that it is over already.  I am excited to start my own circles and help bring out The Wild Woman to the gals of my community.
Dee Bowman
I would follow Chris into the darkness. She guided us with vulnerability, openness, humor, and honesty from the inside out. She is a courageous leader and a humble servant to The Wild Woman Project.
During the Circle Leader Training I learned from her example as well as her thoughtful teachings–which were dug from the depths of experience, honest inquiry, and love. I am filled with gratitude for the opportunity to experience this training alongside women from all over the world–witnessing each of their perspectives added deeper learning and inspiration to the journey. There is magic here. The end of training leaves me feeling empowered to step onto the path of this form of leadership–and now I can empower other women to do the same!
Maya Mortman
The Wild Woman Project Circle Leader Training has been so valuable to me, and such a gift in service of the awakening feminine.
I am so grateful for the platform that Chris has created, so that we may all share the blessings of being in circle and sharing ourselves authentically, for our own healing and for the collective. I think that so many women are called to facilitate this type of container and the wisdom and guidance that Chris shares is priceless.
I have come out of this training with the tools that I need to feel confident in creating a comprehensive circle experience, and the on-going support after graduation keeps me feeling connected to the greater circle of women across the country and beyond. I know that together we are healing ourselves, our mothers and grandmothers, and both directions generationally. We are remembering the sacred circle. Thank you!
Lindsay Paige
The Wild Woman Project Circle Leader Training has opened my heart and ignited some serious confidence in me, and I know now that it was my wild inside that heard the call to the training and listened.
Chris is such an honest, kind and insightful teacher.  She holds space and accepts all the chaos with joy, such a gift to behold!  Our circles on Saturdays were such a sacred space, even though online, that my vibration was lifted each time for the rest of the day, and beyond even.
I hope you will join the Wild Woman Project Circle Leader Training.  I am forever grateful to Chris and my whole class for the bravery to be wild!!
Jennifer Hryciw
Feel the Call?
Sign Up to be the 1st to know when Spring 2018 Registration Opens. 
Space is Limited. Early Registration is Encouraged.
(The last 7 rounds of trainings have SOLD OUT.)
Wild Woman Project Facilitator Training is for you if:
You are ready to take a deep dive into the wild woman archetype and her many teachings.

You are a creative, curious, healing/helping person or professional.

You have interest in Astrology & Lunar Wisdom.

You are a beginner or intermediate Circle Leader who wants to cultivate your tools & knowledge, all while being connected to a thriving international community of leaders.

You are ready & willing to commit to 3-5 hours a week for 7 weeks to the training process.

You have a solid internet connection & a willing heart.

You want to hone your skills of creating sacred space for your Circles & other works.
Wild Woman Project Facilitator Training is NOT for you if:
If you do not have time or an internet connection.

You are an advanced Circle Leader & do not feel this training could deepen your practice.

If you are not curious about and/or inspired by Astrology, The Divine Feminine & The Wild Woman Archetype.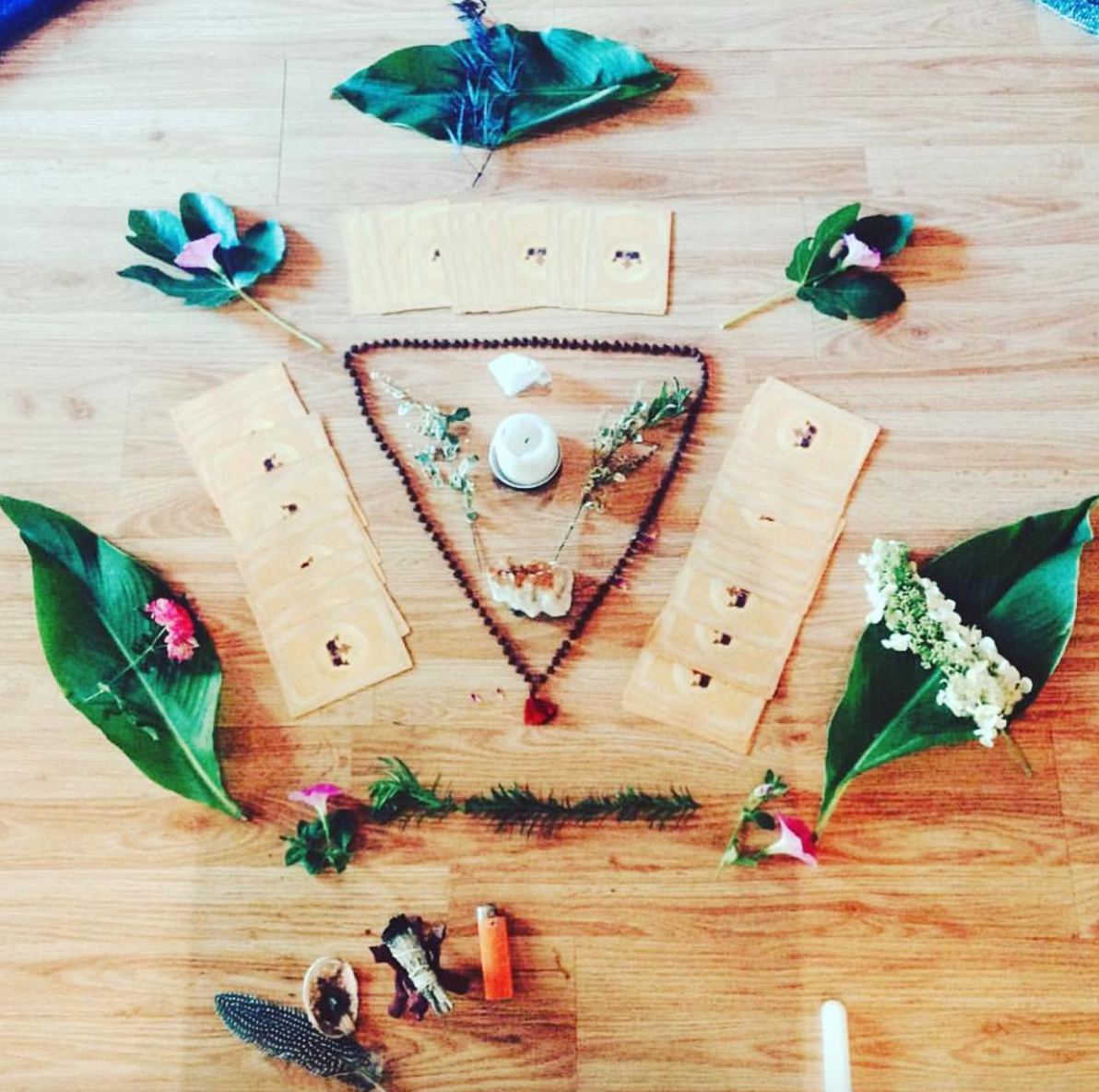 To Give You an Idea, Wild Woman Circle Leaders are:
Yoginis & Yoga Teachers

Spiritual Seekers

Artists & Filmmakers

Dancers & Creatives

Nature Loving/Learning

Coaches & Therapists

Healers & Helpers

Entrepreneurs & Bloggers

Feminists & Activists

Homesteaders & Herbalists

Mommas (in all forms)

Students & Retirees

Astrologers & Scientists

School Teachers & Ever Students of life

An eclectic bunch we are- All connected by the desire to bring forth feminine wisdom on the planet & to be a positive force in the world – and have a blast while we are at it.
If you are still reading this - maybe, just maybe, you are the leader you've been waiting for...
Feel the Call?
Sign Up to be the 1st to know when Spring 2018 Registration Opens. 
Space is Limited. Early Registration is Encouraged.
(The last 7 rounds of trainings have SOLD OUT.)
The Wild Woman Project Circle Leader Training exceeded my expectations! I not only learned the principles of leading a circle but  also how to apply and  make an immediate impact. I would enthusiastically recommend this training to anyone that wants to become a circle leader.
Maria Mezger
The Wild Woman Project Circle Leader Training has truly changed my life, I feel more connected to other woman, the earth, and its cycles. Chris has an amazing spirit and gift, sharing her inner being and knowledge with others. She is so authentic and I highly recommend this training simply because of what Chris has to offer and share with the world and it must be heard!
Cassandra Kessman
This Wild Woman Project Circle Leader Training was a truly spectacular experience that gave me the confidence to honor who I am at heart, soul and mind. Chris does a wonderful job at making you feel part of a virtual circle while you enjoy learning about the wild woman/goddess archetype. This course is packed full of awesome information for your soul to grow and transform. I highly recommend that you answer the call to this training!
Thanks so much Chris! Sending love and light always!
Neona C. Autumn
The Wild Woman Project Circle Leader Training came at the perfect time in my life. While I came to it with the hopes that I could establish a circle for healing, I found healing while taking the classes. Chris does a beautiful job of making an online tele circle feel like an intimate gathering. I walk away from my training knowledgable, excited and hungry for more.
Natalie Bird
Chris Maddox offers a well-thought out and sensitive approach to sisterhood. The framework of The Wild Woman Project Circle Leader Training presented enough structure to feel part of the greater whole with freedom to express the many facets of feminine connection and knowing. It was truly a delight to have the opportunity to expand and explore in under her tutelage.
Jessica Sokol
Thank you Chris for a truly soul-strengthening, heart-warming experience.  The Wild Woman Project Circle Leader Training has been a timely and transformative process for me and I have been deeply inspired by all that transpired.  The training was thoroughly and thoughtfully delivered and despite being on the other side of the world, I felt very much part of the entire process.
Jennie Down
The Wild Woman Project Circle Leader Training has been an amazing experience overall. Every lessons was extremely well planned and thoughtful.  The content was very rich and provided me direction to explore deeper if desired. The lessons provided an amazing foundation and skills to enable me to facilitate a successful Circle with confidence.  I have found that the structure of the New Moon Circles which Chris has built really is applicable to other group facilitated events, meetings, etc.. I greatly appreciated the flexbility the web-based learning provided. I was able to very easily follow along and feel a part of each lesson or circle even when I was unable to attend a live call. Chris is one amazing woman!
Raven Henin
The Wild Woman Project Circle Leader Training has provided me more confidence, knowledge, and inner wisdom. Throughout the process I have felt held in a safe, loving environment by my sisters and Chris. A beautiful experience I will cherish forever!
Jane Myatt
The Wild Woman Project Leadership training was an amazing journey. I felt safe and supported from the moment that I signed up and that feeling continued the whole time through. Chris has many amazing talents and the way she facilitates this process is flawless. I remember thinking numerous times, 'Damn. She's good!' I would recommend this process to anyone looking to embrace their Wild Woman or leader within.
Kristyn Avalos
I knew the day I attended my first Wild Woman circle, I wanted to lead my very own. The circle I attended was more than I imagined it would be. The Wild Woman Circle Leader Training couldn't have come at a better time, and I'm truly blessed to have shared this with all of you wonderful women. Thank you, Chris for a nourishing experience. I know that while I still have your souls to reach out to, I wish the training did not come to an end.
The training was easy to follow and allowed me to move through at my own place–I felt apart of everything that took place. THANK YOU!
Kelly Lergos
When I first met Chris I knew she was someone I needed to learn more from. Her authenticity is courageous and her love is palpable. When you become a part of this project you instantly have hundreds of sisters lifting you up, their hands at your back. Woman lifting up woman, it's truly a blessing in my life.
Aimee McLear
Chris Maddox offers a gem of heart based wisdom and ingeniously organized personal and leadership training. I feel that I've grown and have been deeply nourished in The Wild Woman Project Circle Leader Training, in ways some of which I still have to discover. Feeling excited and confident to lead my first circle and to grow with this beautiful community
Irina Adam
Wow, what a magnificent experience I have had on The Wild Woman Leadership Training, it has given the Wild Woman inside me hope and a better understanding of who she is. I am so grateful to have been giving the space to grow and learn more, not just about me, but about the importance of having sacred circles, its history, meanings and power that we have as a collective.
Chris you teach with patience, understating, empathy and love, your leadership is modest, but powerful, your thoughts and words are so naturally well placed. I leave this course filled up and fueled with an abundance of new knowledge, and hope. In a month where globally it fells like things are falling apart, this course gave me security and an awakening; I fell blessed to have had this sacred space and your wisdom Chris during this uncertain time.
We're a phenomenal team of women on this planet, and I have been gifted beautiful tools to empower and connect deeper to women in my community but also globally. Like the women who have accompanied me on this journey the connection was strong and familiar – connection has no boundaries. It was magical to see this during the training, how all our energies are connected from all different corners of the earth.
Although this journey has come to an end, I am so thankful to have been guided to this course and to have had the courage to show up and be part of it. But, the biggest thanks goes to you Chris, because you have been nothing short of sensationally inspiring! Your mission of The Wild Woman Project is felt strongly in my heart and soul and will continue to grow…. Maybe everything is falling apart, but actually falling into place.
Valentina Frasca
So much gratitude to you Chris for the project and community you have created. The Wild Woman Project Circle Leader Training is truly a journey of self discovery rich with exploration and insights into one's self, and the structure and content of this program are far beyond anything else I have experienced. You have given us a solid foundation on which to build with such spaciousness and invitation for one's personal expression. Of particular delight to me during this process was your authentic self and voice shining through in everything you offered. In a world where we are seeing the necessary rise of the feminine, it is refreshing to see that embodied in a compassionately balanced way, free of ego and anger. I walk away feeling excited and empowered to create my Wild Woman community and so grateful to be a part of the greater collective!
Jennifer Austin
The Wild Woman Project Circle Leader Training has truly shifted my being; physically, emotionally, and spiritually. To come together with women who are supporting one another and are genuinely interested in connecting to other women not just across the states, but internationally was really powerful. Chris shares her knowledge in a way that is beautifully sequenced and formatted so you can digest, at your own pace, giving you an opportunity to really process all her amazing content.
I now find myself feeling rooted in my power, confident in my knowledge, and more open to sharing who I am with the world around me. Chris truly empowers you to be the light that you seek. Thank you for sharing your brilliance and encouraging all the women you connect with to do the same!
Amanda Marsh
The Wild Woman Project Circle Leader Training has been absolutely incredible. I knew with every fiber of my being this is where I needed to be, this was the next step on my light working journey. With Chris Maddox's gentle, graceful, loving, infinitely wise guidance, I am now confidently and effectively leading powerful meditation and visualizations with clients and I have new tools which have not only been a game changer in my work, but have catapulted me to my next level, and in doing so elevated others to theirs. The recordings of this training will be something I continue coming back to over and over and over again. In just these short 7 weeks, Chris has become one of my most treasured mentors. I am infinitely grateful and honored to be able to lead Wild Woman Project Circles in my community. And the journey continues.. Thank you SO MUCH Chris. You are a magnificent being on this planet. So grateful for your light.
Stephanie Marino
I learned so much from Chris in the The Wild Woman Circle Leader Training.  Chris is amazing.  Her heart is open and she allows you to experience circle from that beautiful heart centered space w/ in her & you.  I now feel confident moving forward & leading my own circles.  I am also very grateful for all the beautiful woman in training who I grew with & learned from.  Chris's vision for the Wild Woman Project is beautiful!  The circles will nurture strength of spirit in women everywhere & I am so grateful to be a part of it.
Kari Beach
Feel the Call?
Sign Up to be the 1st to know when Spring 2018 Registration Opens. 
Space is Limited. Early Registration is Encouraged.
(The last 7 rounds of trainings have SOLD OUT.)