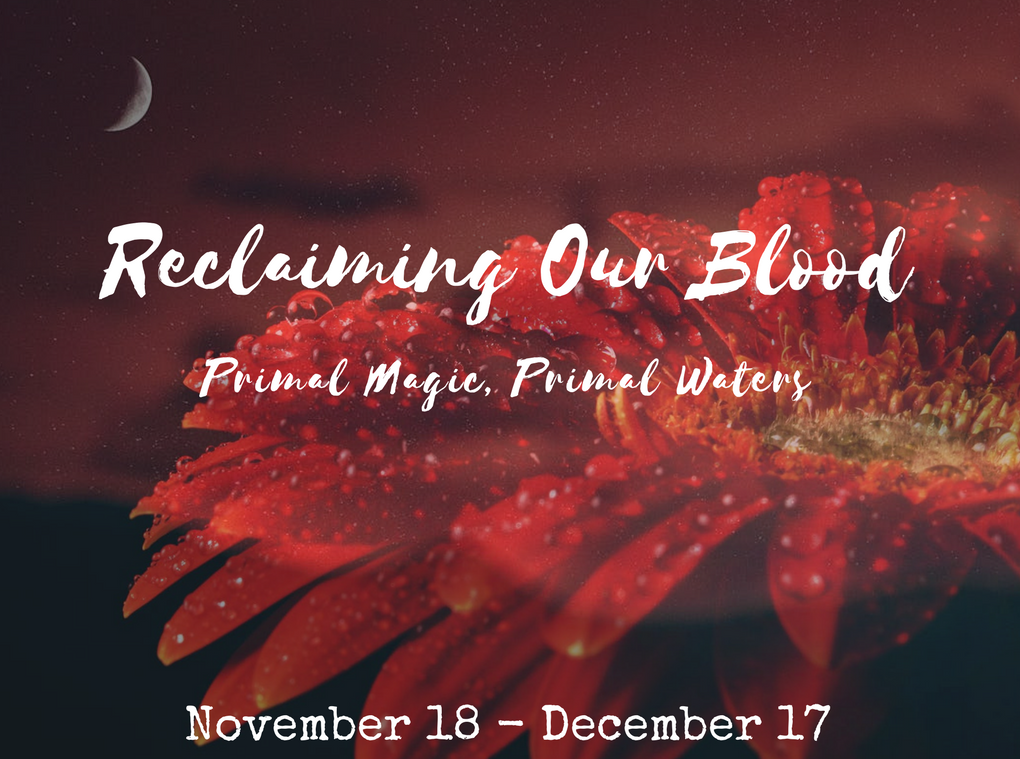 Dear Wilds,
The Moon is New.
The Astrological sign of Scorpio flavors this New Moon with her signature intensity, truth telling & depth. Today's New Moon howls of all things Feminine – specifically of the fierce and wildish sort.
Here at The Wild Woman Project, we now enter our 3rd Moon Cycle of the
"In the Flesh" series
– a year long experiment in on living fully in our bodies.
Today, we turn our attention toward the red red evidence of our most primal magic (the ability to create human beings inside our bodies!): our Menstrual Blood.
As always, I made this video to inspire your New Moon time & to introduce our exploration for the Cycle.
Grab a cup of tea and let's talk about:
Addressing our inheritance of shame – family, educations, religion, cultural
The symbolism & experience of our blood
The need to rewrite the stories we have about our Blood, wombs, and genitals.
Revolution
Questions for Contemplation this Cycle:
What if our menstrual blood is evidence of our most primal magic?
What is the connection between my blood & the waters of the Earth?
Want to go deeper into these questions & theme with a guided experiential journey?
There are 2 ways.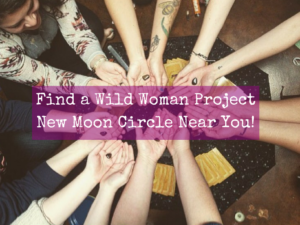 2. 
Download YOUR NEW MOON RETREAT
: A Video Workshop – In this 50 Minute Video Session, I will guide you in unearthing your inner wisdom & potent intentions for the Moon Cycle ahead. Expect guided in Inquiry, Meditation & Intention Setting, plus some other inspiration.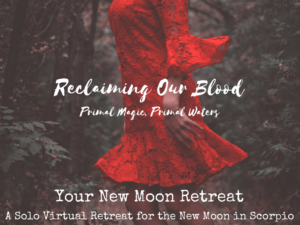 Ok, fam.
I'll leave you with these words from Dr. Christiane Northrup:
"Nothing in our society – with the exception of violence and fear – has been more effective in keeping women in their place than the degradation of the menstrual cycle"
✊🏾❤️✊🏽❤️✊🏿❤️✊🏻❤️✊🏼
Red Red Love & Revolution,
Chris
Founder of The Wild Woman Project & WILD WOMAN FEST