Make your inbox a Sacred Space.
~Sign up  for Wild Woman Weeklyish~
This is a Free Offering for Our Community (that's you).
Receive prayers, insights, resources & encouragement to aid you on your path of the WILD Woman.
Requiem for the Moon: An Autumn Inspired Retreat for Women in NYC
Wild Women of NYC, this is for you.
On Saturday, October 11th from 2-5pm, we gather.
Autumn is the season of falling away, the waning, before the winter. In these 3 sacred hours, we will dive deep into our connection with mother earth and this phase of her expression.
Using sacred plant wisdom with meditation, yoga & ritual we dive into the depths of what is falling away, what is dying, what is being transformed in us.
Tell me more!
1-on-1 WILD WOMAN Coaching with Chris
Get ready to feel like your-wild-self ALL THE TIME, no apologies.
RECEIVE Soul nourishing, deeply feminine, utterly compassionate, sometimes soft, softimes feirce sister guidance that will light your inner fire.
Tell me more!
Wild Woman Moon Circles.
The circles are the heart + soul of The WILD Woman Project.
We gather each month on the New Moon, in our local communities.
Inspired by a Theme (which changes each time) we Meditate, Inquire, Share & Create Intentions for the Moon Cycle ahead.
Wild Woman Circles are now being lead in 4 countries by trained Wild Woman Leaders.
Meet the Founder: Chris Maddox
"Chris is unapologetic in her quest to unleash the divine feminine on the world, and we (women)

intuitively know that & long for that."


~Stacey Ramsower
All the offerings here are served up from the depths of me.
If you are aching to feel:
connected to your inner wisdom

vibrant

alive

creative

deeply authentic

fully expressed
I'm here to help.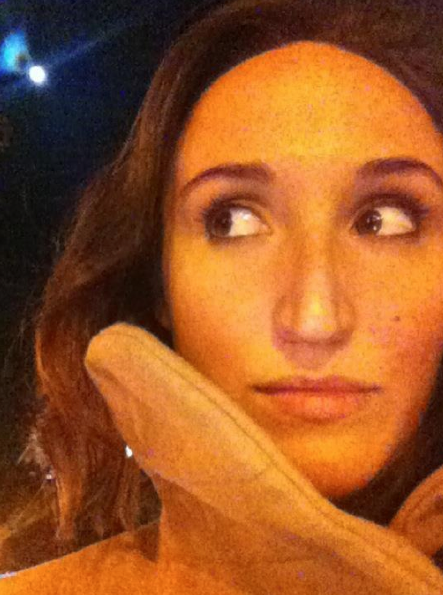 1-on-1 Wild Woman Coaching with Chris
Are you hungry to have greater intimacy with your inner depths?
Are you aching to be more truthfully expressed in the world?
Are you ready to step into your WILDish nature?
We will meet on the phone or via Skype. We will use the tools of meditation, deep inquiry, journaling, inspired action to move through resistance and create inspired change in your life, internally and externally.
Look Closer
Wild Woman Circle Leader Training
Do you feel it is your calling to help support women, to step into leadership, to cultivate a sense of community in your town?
13 Weeks. Beginning September 22nd
You, The Moon & Your Calling have a date.
Look Closer
WILD WOMAN FEST
Be Moved. Be Fed. Be Wild
The Response to our 1st Annual WILD Woman FEST overwhelmingly remarkable.
5 Days of Freedom. 5 Days of Workshops, Circles, Dance Parties, Sisterhood. ON TOP OF A MOUNTAIN!
Save the Dates: July 29th- August 2nd 2015
Look Closer
Live Workshops & Circles
In order to provide tools and inspiration, we gather live. Often in the Berkshires & NYC.
Join us for a blend of soulful movement, deep exploration & sisterhood.
Look Closer
Our Mission is this:
To awaken wo(men) to their most authentic, undomesticated selves so they may feel like themselves, all the time, no apologies.
We aim to support your wildness, your fullness of expression, your soul, your courage.

Let us love you.
(It's Free)
Receive prayers, insights, resources & encouragement to aid you on your path of the WILD Woman.