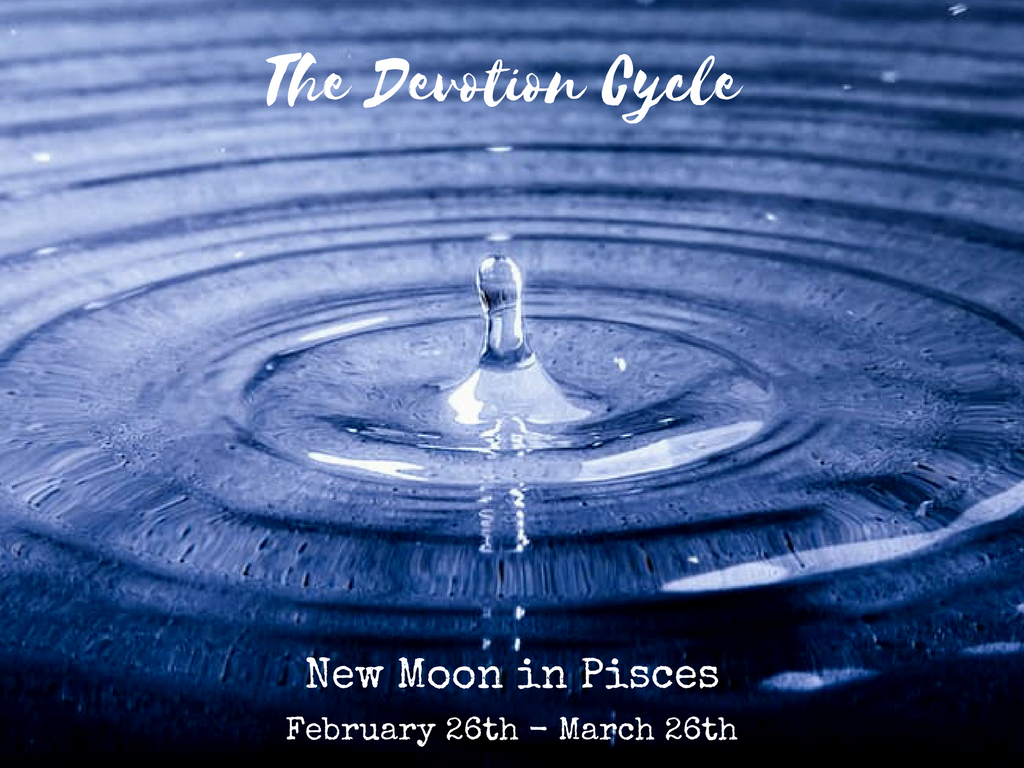 Dear Ones,
Today is the last New Moon of the Astrological Calendar & of Nature's Calendar.
Because of the massive changes on the political & societal levels,
because of the high stakes of the time we are living in,
because of the unprecedented things we are seeing in public life,
(all of which impact our personal life, to varying degrees)
because of all this…
In this final Moon Cycle of Winter, here at The Wild Woman Project, we are asking a big question:
What are you for? 

We do this to activate the potent Mystical Quality of Devotion in ourselves.
Devotion will be our theme of this Moon Cycle (Feb. 26th – March 26th), btw.

When you know what you are for (vs. simply what you are against) you are fueled with the magical power cocktail: OVERFLOWING LOVE & PURPOSE.
So, please – grab of cup of your favorite beverage & sit with me here. I recorded this talk not only for the New Moon, but to answer the questions I have been receiving from many of you about my sense of what is going on in the world & what is being asked of us – from the spiritual/conscious perspective. Let's talk. 

Want to go deeper into this question & theme with a guided experiential journey?
There are 2 ways.
1. Find a Wild Woman Project New Moon Circle Near You
In this international network of circles, you can expect: A Sensuous Sacred Space held by a trained WWP Facilitator with Guided Meditation, Sharing, Intention Setting Ritual & more.
2. Download the New Moon Companion (From Anywhere)
In this Solo Virtual Retreat with Me, expect instant access to 2 MP3 (An in-depth New Moon Talk & A Guided Meditation), along with a Dream Sheet PDF with instructions & inspiration for powerful Intention Setting.
Okay, fam. Let us make the very MOST of this New Moon & Final Cycle.
Find some time for your heart & this big question, in whatever way you feel guided.
Here's to our practice of Love In Action: DEVOTION!
In Love,
C
P.S- There is exactly 1 more spot in Wild Woman Project Circle Leader Training. Is it yours? CLAIM IT HERE.
You can join online, from anywhere & I promise you this: if you engage it, it will transform you. Get the Details & Hear from other's who have taken the journey. We begin Monday, February 27th ♡