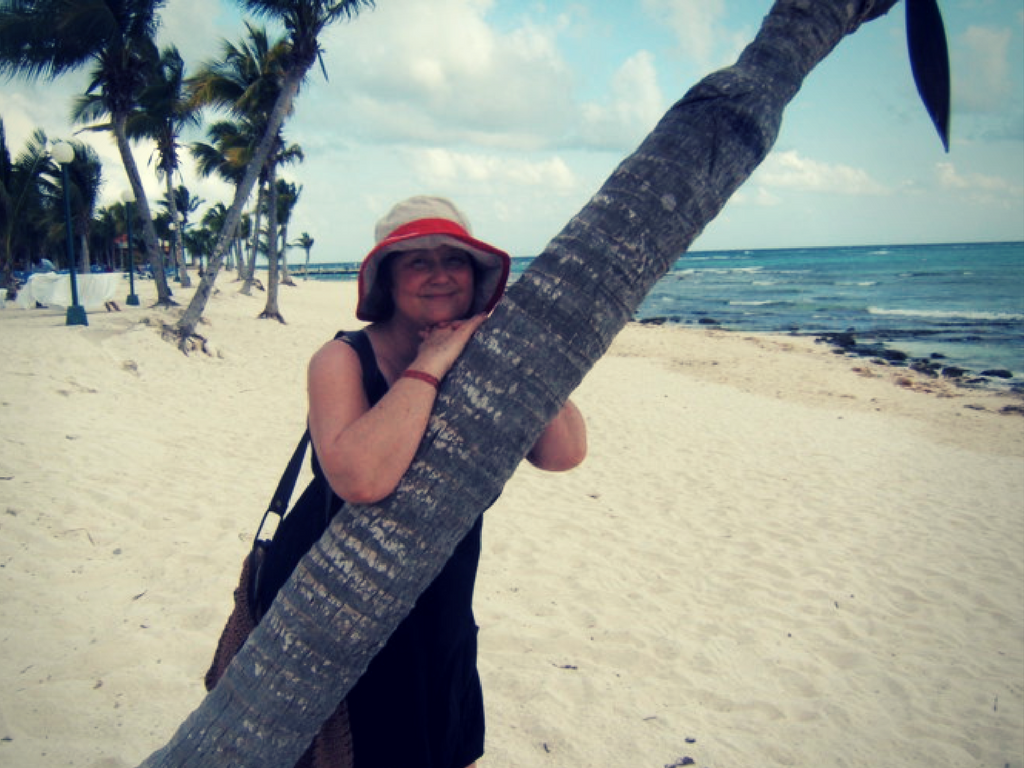 Each and every moon cycle, we are interviewing a Circle Leader who has strong astrological connection to the Cycle at hand.
For the Devotion Cycle, we are featuring Lynne McNelly who leads a Wild Woman Project Circle in Toronto, Ontario.
How did you find The Wild Woman Project? 
I found out about it online. I signed up for The Wild Woman Weekly-ish newsletter.  As I read about Chris' project it began to intrigue me. I loved the idea of exploring my Wild side. After about six months I signed up for her Fall 2014 circle training. Starting on Fall Solstice – Winter Solstice seemed like an optimum time.
How has your life changed since becoming a circle leader?
It certainly has. I totally loved the training and the way Chris implemented it with so much heart. I didn't just dip my toe in, I dived straight in. So much of the training was brand new to me, and I just wanted to learn and be a part of this growing movement. After being in the healing arts profession for 25 years as a yoga/ meditation/ workshop instructor, I was ready to broaden my horizons and bring in a new modality. Bringing circles into my community has been such a life affirming experience. A chance to be in circle with Women of all ages and stages.  Our tribe has grown, bringing in new people monthly, after discovering us on the WWP website '
find a circle near you
' link. Some have just arrived in the city and want to be be part of a new community and growing movement. After growing up in the country in England and spending most of my adult life in large cities, (London and Toronto) it has rekindled my love and  relationship with nature and her rhythm with the moon. My intuition has deepened as has my inner listening skills enabling me to embrace my 'whole' self. I've also made some amazing friends through The Wild Woman Fest.  I simply love being part of the global tribe.
What are the other key components of your life besides being a circle leader?
I am wife to Richard (who I met over 30 years ago while on holiday in Canada), a mother of two girls, and a yoga and meditation teacher of 25 years in June.  A dog lover and operator of 'Paws for a While' a short term dog sitting service for owners preferring home care to kennels. I love cycling to my favorite spot along the lake to a remote bird sanctuary, a place I find solitude and space. I love to cook, laugh, dream and recently started studying herbalism and aromatherapy.
My sanctuary is my home and my small urban garden is a sweet place to BE.
Are there any words you live your life by? 
Absolutely!! Celebrate your imperfections (I love Brene Brown's books). Being imperfect is part of our human experience here on earth. I'm not saying don't strive for improvements, just don't let things hold you back. This gives us lots of room for growth, which is what we came here for in the fist place.
What does the term "​Devotion" mean to you? Who or what are you most devoted to in your life?
Devotion to me means a special kind of love. When devoted to someone or something we offer a part of ourselves without hesitation.  An offering of selflessness, an act of love, not expecting anything in return but often receiving a deep sense of connectedness. I am devoted to my family, friends, yoga students,  wild woman circle community. Our planet earth, animals, plant and marine life, oceans and forests. I could go on ….
When do you find it most difficult to remain devoted? What helps you to continue to practice devotion, even when it's tough?
I find it most difficult to remain devoted when I'm feeling tired or stressed. To bring me back into alignment I find simply breathing with awareness and practicing meditation (even for 10 mins)  makes me feel better or an episode of Seinfeld and a good laugh. As a keen advocate of rituals, I often light a candle, burn some sage, bring out the goddess or earth magic cards, put some essential oils in a diffuser and move to the beat of some good music and shaking off the business of the day.
What do you think is the biggest lesson we can learn from ​practicing devotion​?
I think the biggest lesson we can learn from practicing devotion is to simply keep practicing. Like bathing, to keep us fresh we need to do it daily. By doing so we keep it alive and active in our daily life. I also practice gratitude and I'm part of a daily online gratitude circle, which keep me focusing on appreciating what I have.The other day I had to do something that made me feel very uncomfortable. So I decided to focus on gratitude that whole day rather than the discomfort. The day went a lot smoother than anticipated  and at the end the day I could look back and say I did my best.
Is there one symbol, word, or phrase that comes to your mind when you think of ​devotion?
I think the phrase would be "connectedness to source"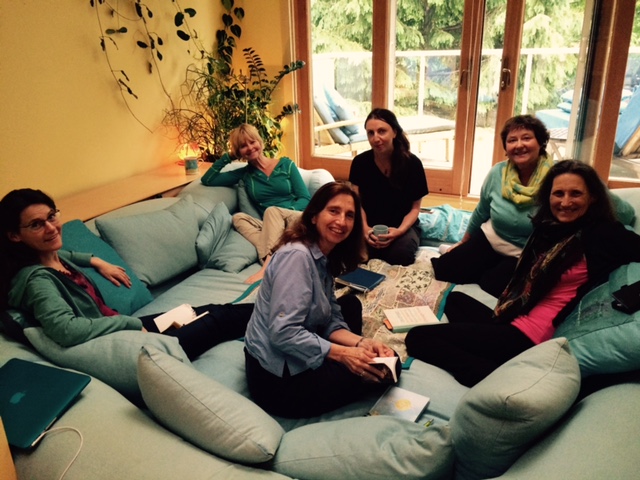 (Lynne's Wild Woman Project New Moon Circle)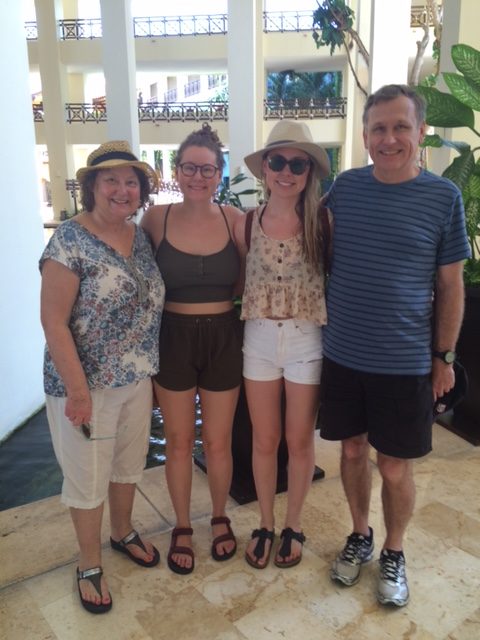 (Lynne and her family: Isabelle, Abigail and Richard recently in Mexico)