Dear One,
I've been in a really deep space contemplating the 4th Annual WILD WOMAN FEST.
The Facilitators are crafting their offerings, the Mountain is being prepared for our arrival this Summer, the planning of the details & experience is in full force. Those of us involved care profoundly because we know the power, magic, and mysterious healing that occurs at FEST.
With 13 day until the end of Early Bird Ticket Sales, I offer you this:
13 Things That Will Happen at WILD WOMAN FEST '17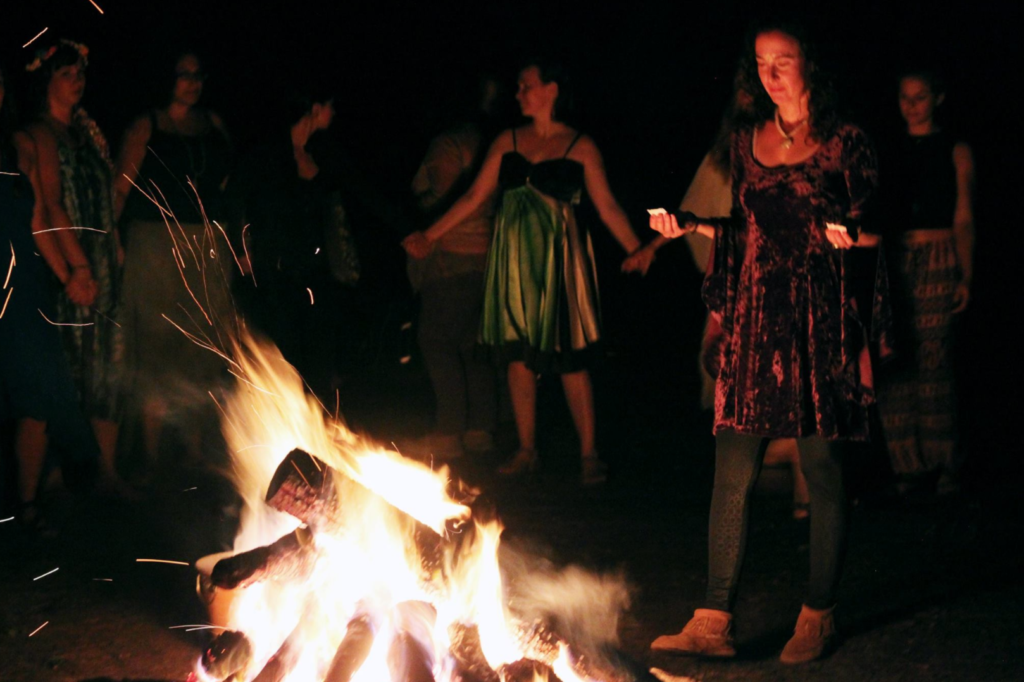 1. You will be in the presence of 150 women who will somehow feel like family.

2. You will eat delicious home-cooked meals, yummy snacks & epic desserts.

3. You will most definitely HOWL at the Moon. Like, a lot. (If that is new to you, you will notice how very good it feels).

4. You will be moved, deeply. The whys and hows of this are different for everyone, but trust me: you will surprise yourself.

5. You will have permission to DO WHATEVER YOU WANT. You don't have anyone to care for here, except yourself & your heart's desire.

6. You will sleep amongst the trees and your sisters, in the light of the moon & your body will thank you.

7. Your perception of women, yourself & the world will change. I don't want to say much more about this one, as it must be experienced first hand.

8. You will dress for yourself & no one else! For some this looks like no bra & no make up. For others it means dressing like a butterfly or a priestess! This is a place to adorn yourself the way you really want to.

9. You will do things you've never done before & you will grow from the experience.

10. You will be in a truly non-judgmental environment, seen and heard and loved for who you are.

11. You will have visions & insight into the deeper meaning of your life. This is why every year so many of us walk away from FEST changed. And year after year, our lives transform to reflect a more true and fulfilling existence.

12. You will sing & you will dance – and it will nourish you in a way you may not be able to grasp now.

13. You will remember something deep, instinctual, and sacred about who you are and what you are made of. You will re-enter the world as the magical creature you are.

It is the greatest honor of my life to hold this space and to be held by it.
If you are feeling the call, I hope you will trust it.
The last day to claim your Early Bird ticket is April 30th.
Dive in, mama. You won't regret it.
Deep Love & Anticipation,
Chris
Founder of The Wild Woman Project & WILD WOMAN FEST
P.S: Here are some helpful links:
• Stories from Women Who Have Been There
• FAQs