1 . Maya Angelou's entire body of work tells the story of a woman who had every reason to be beaten down by the circumstances of her life, and yet she grew to be one of the brightest literary flames of the last century. With her sun in Aries, Maya Angelou is an embodiment of power in the highest octave. Watch her in the video above & if you want to go deeper, I highly recommended her autobiographical series of books which begins with, I Know Why the Caged Bird Sings.
2. St. Teresa of Avila, Sun in Aries, was Spanish Mystic & incredibly powerful force for good in her day. Get to know her & her powerful teachings with the book, Holy Daring: The Earthy Mysticism of St. Teresa, the Wild Woman of Avila by Tessa Bielecki.
3. As outdated, unhelpful & even dangerous power structures are falling apart before our very eyes, many of us are asking: what makes us powerful now? Brene Brown makes a strong case for practice of vulnerability in all areas of our life. Can being vulnerable make us stronger, more effective & more fulfilled as individuals and as a society? Read Daring Greatly: How the Courage to Be Vulnerable Transforms the Way We Live, Love, Parent, and Lead to find out.
4. I always recommend Woman Code by Alisa Vitti to my sisters who are struggling with Fertility and/or irregular menstruation. However, the application of Alisa's advice does so much more. I think the subtitle of the book says it best: Perfect Your Cycle, Amplify Your Fertility, Supercharge Your Sex Drive, and Become a Power Source. Understanding the hormonal changes throughout our cycle & how they influences every aspect of our lives is truly a life changing, empowering tool for women. I believe women are magic & this book gives some insight into the biological why.
5. Dr. Clarissa Pinkola Estés entire catalog is treasure. Untie the Strong Woman: Blessed Mother's Immaculate Love for the Wild Soul gives a stories that provide strength and empowerment for women. As in her classic Women Who Run With the Wolves, Dr. E links love with power over and over again. She offers up inspiration for a new paradigm of the love-centered living that is perhaps the most powerful force on earth.
In the midst of the
Power Moon Cycle
, March 27th- April 25, I ask:
what is a book that empowered you?
Please share in the comment below!
ON THE HORIZON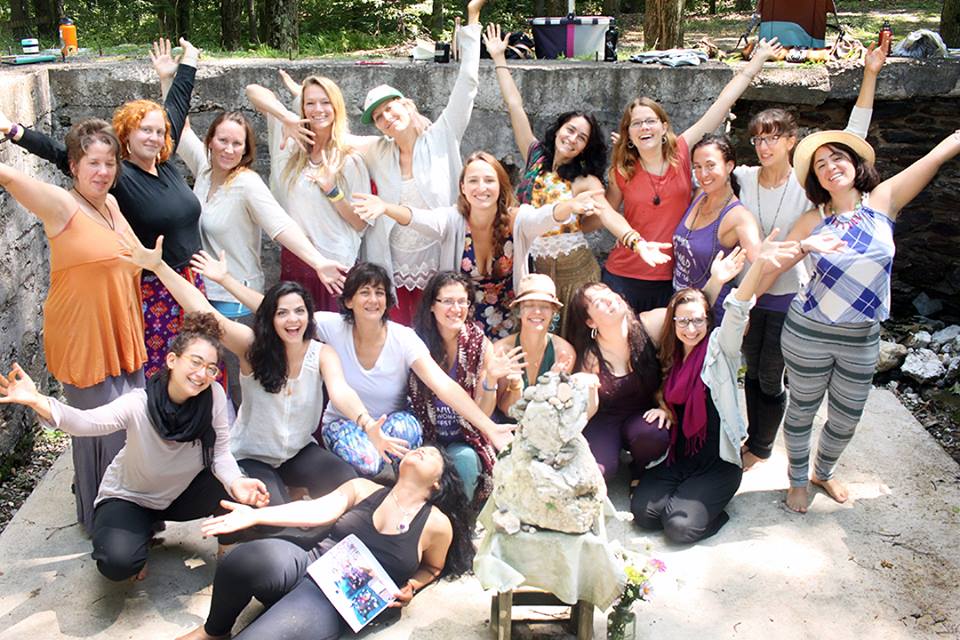 If you are yearning for a life-changing, empowering & delicious retreat…
WILD WOMAN FEST '17
will be just that.
Last Day to Claim Your Early Bird Tickets is April 30th