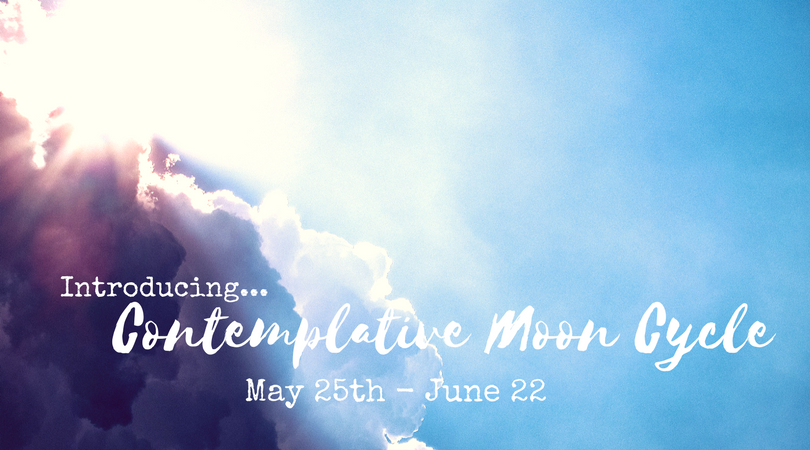 Dear Ones,
The Moon is New today, inviting us to venture into the next
Moon Cycle
which will end on June 22nd.
What will come to pass, inside & out, in this new chapter? That answer can only be found by living through it. The more awareness we cultivate, the more awake we are in the process, the more we will learn and understand about life, inner and outer throughout the cycle.
Inspired by the New Moon in the astrological sign of Gemini, here at The Wild Woman Project we are intentionally calling on the cultivation of the
Contemplative Mind
, an essential aspect of the Mystic.
As always, I created this talk for you, as a way to tune in & get inspired this New Moon. Please grab a cup of tea & join me. The way we relate to our thoughts, the meaning we find through our experiences, curiosity & openness to varying perspectives – this is the stuff of a Contemplative way of being. How can Contemplation change our quality of life, personally & collectively? Let's discuss!
Want to go deeper into this question & theme with a guided experiential journey?
There are 2 ways.
In this international network of circles, you can expect: A Sensuous Sacred Space held by a trained WWP Facilitator with Guided Meditation, Sharing, Intention Setting Ritual & more.
In this Solo Virtual Retreat with Me, expect instant access to 2 MP3 (An in-depth New Moon Talk & A Guided Meditation), along with a Dream Sheet PDF with instructions & inspiration for powerful Intention Setting.
Okay, fam.
My Prayer for the Cycle: Let us anchor in the depths our awareness, that we may perceive with clarity, think with curiosity, act with integrity & speak with honesty – for the healing of all involved.
In Love,
Chris