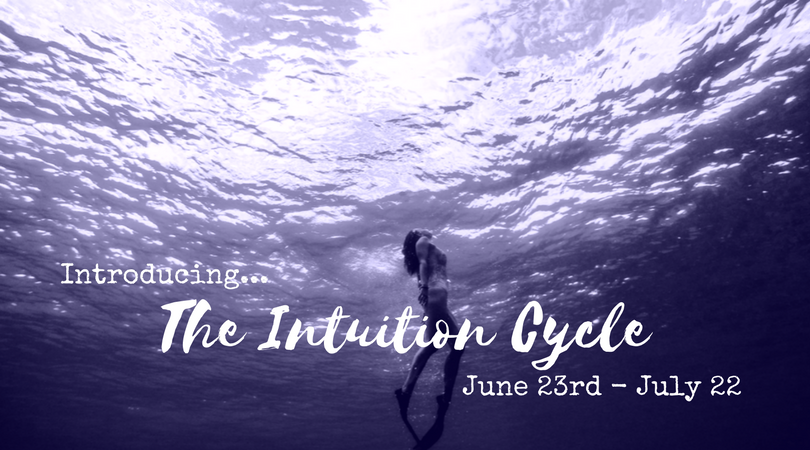 Dear Ones,
The Moon is New today – guiding us to into the next Moon Cycle which will end on July 22nd.
Inspired by the New Moon in the astrological sign of Cancer, here at The Wild Woman Project we are intentionally calling on the cultivation of Intuition. Intuition can be understood as a knowing, not dependent on the rational mind.
As always, I created this New Moon talk for you. Please grab a cup of tea & join me for a look into intuition in our lives.
Want to go deeper into this question & theme with a guided experiential journey?
There are 2 ways.
1. Find a Wild Woman Project New Moon Circle Near You
In this international network of circles, you can expect: A Sensuous Sacred Space held by a trained WWP Facilitator with Guided Meditation, Sharing, Intention Setting Ritual & more.
2. Download Your New Moon Companion (From Anywhere)
In this Solo Virtual Retreat with Me, expect instant access to 2 MP3 (An in-depth New Moon Talk & A Guided Meditation), along with a Dream Sheet PDF with instructions & inspiration for powerful Intention Setting.
Okay, fam.
I'll leave you with the wise words of Anne Lamott:
"You get your intuition back when you make space for it, when you stop the chattering of the rational mind. The rational mind doesn't nourish you. You assume that it gives you the truth, because the rational mind is the golden calf that this culture worships, but this is not true. Rationality squeezes out much that is rich and juicy and fascinating."
In Love,
Chris
On the Horizon
You are invited to join us from anywhere June 28th for the 5th Session of WILD WOMAN SCHOOL:
How to Create Meaningful Personal Rituals (for everyday life).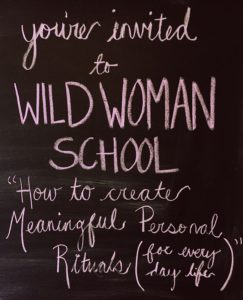 Learn More & Claim Your Seat here.
WILD WOMAN FEST is this August in New York. Join 100ish amazing women for 5 days of Magic, Learning & Soulful Exploration – on top of a Mountain! Ticket Prices go up on June 25th.