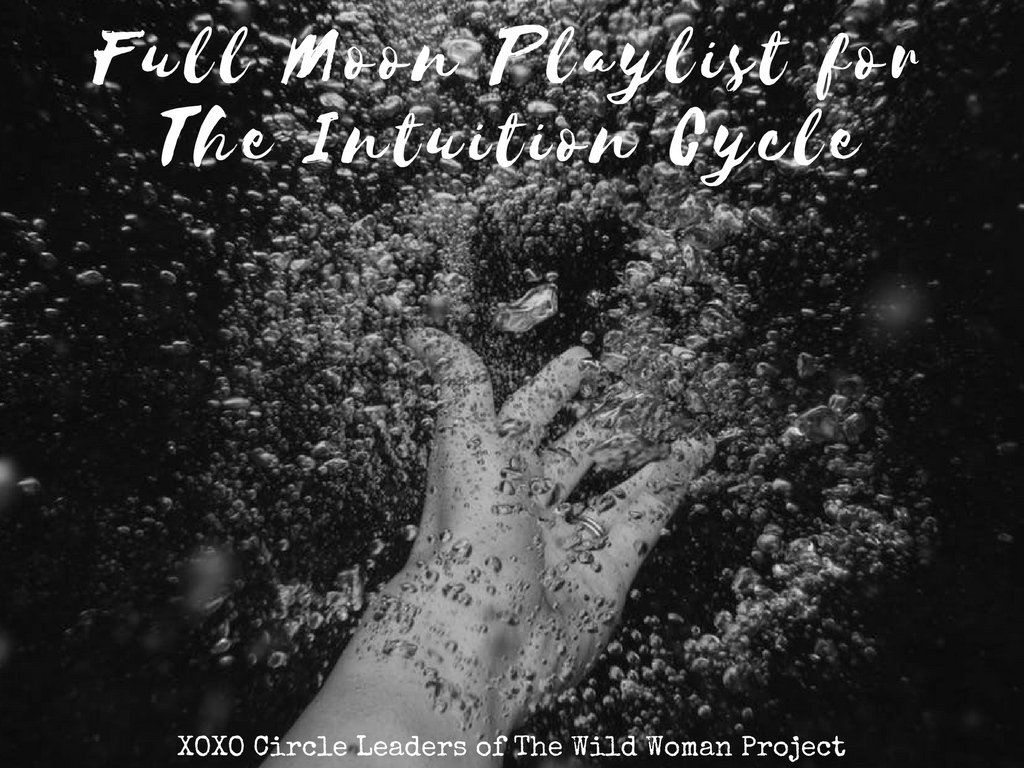 Dear Ones,
Today marks the midway point of the Current Moon Cycle.
To walk into the night & stand in the light of the Full Moon is a mirror of what it feels like to walk into the mystery of life & allow our intuition to illuminate the darkness, the unknown.
Intuition is our theme of this Cycle & the the Circle Leaders of The Wild Woman Project have co-created this musical offering for you. Our intention with this playlist was to find songs that sparked our connection to Intuition, Inner Guidance, Instinct, Knowing, Mystery, Trust, Sensitivity.
This is one to dance with, move with, breathe with & allow yourself to feel with. See what stirs in you.
We are an international group of Wild Women so…it goes without saying, these are eclectic collections. Feel free to skip tracks, press shuffle & enjoy the ride.
On the Horizon
WILD WOMAN FEST is this August in New York. Join 100ish amazing women for 5 days of Magic, Learning & Soulful Exploration – on top of a Mountain! Learn More & Claim Your Seat here.

Fall Wild Woman Project Circle Facilitator Training (from Anywhere) – If you are hungry to go deeper with the Wild Woman Archetype, if you long to know more about the Moon, and cultivating Sacred Space, if you wish to hold space for women in your community to gather & remember…you are invited to consider Fall Training. Take a closer look.
My prayer for you: May you trust what is inside you…and then trust a little more.
Deep Love & a Mighty Howl,
Chris
Founder of The Wild Woman Project & WILD WOMAN FEST