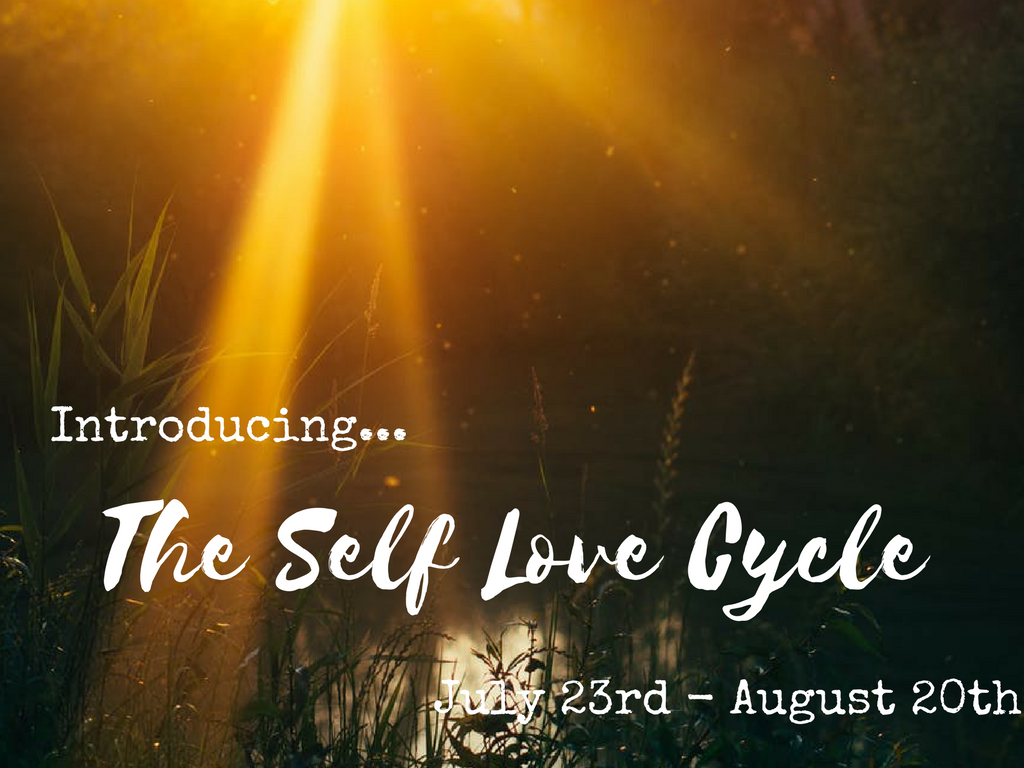 Dear Ones,
The New Moon has arrived today with a roar.
Vitality, Creativity, Courage & Leadership are all associated with the astrological sign of Leo, an archetype which can inspire & teach us this Moon Cycle.
What makes us brave?
What makes us willing the express ourselves, creatively?
What gives us the willingness & skill to lead?
ONE of the keys to all of these is a deep and abiding love for the flawed and wondrous creatures we are. If we can love ourselves, unconditionally, we can move through the world with all the Majesty of the Lion.
As always, I made this video, to introduce our theme of the
Moon Cycle
(July 23rd – August 20th): SELF-LOVE.
Grab a Cup of Tea and let's talk about:
•How to tune into the expansiveness of true Self-Love
•The role of Self-Care
•How loving ourselves, truly, allows us to love others
•What some wise women have to say about Self-Love
•and some other fun stuff
For this Cycle, let us be in the question: How can I love myself more?
Want to go deeper into this theme & question with a guided experiential journey?
There are 2 ways.
In this international network of circles, you can expect: A Sensuous Sacred Space held by a trained WWP Facilitator with Guided Meditation, Sharing, Intention Setting Ritual & more.
In this Solo Virtual Retreat with Me, expect instant access to 2 MP3 (An in-depth New Moon Talk & A Guided Meditation), along with a Dream Sheet PDF with instructions & inspiration for powerful Intention Setting.
Okay, fam.
I will leave you with this gem from Buddhist Meditation Teacher, Sharon Salzberg:
"You yourself, as much as anybody in the entire universe, deserve your love and affection."
Deepest Love,
Chris
Founder of The Wild Woman Project & WILD WOMAN FEST
P.s ~ If you are looking for a radical act of Self-Love, tomorrow, July 24th, is the VERY LAST day to claim your ticket to
WILD WOMAN FEST
(we gather in August). Take a look at the line up & schedule
right here
.  Hope to meet you there!