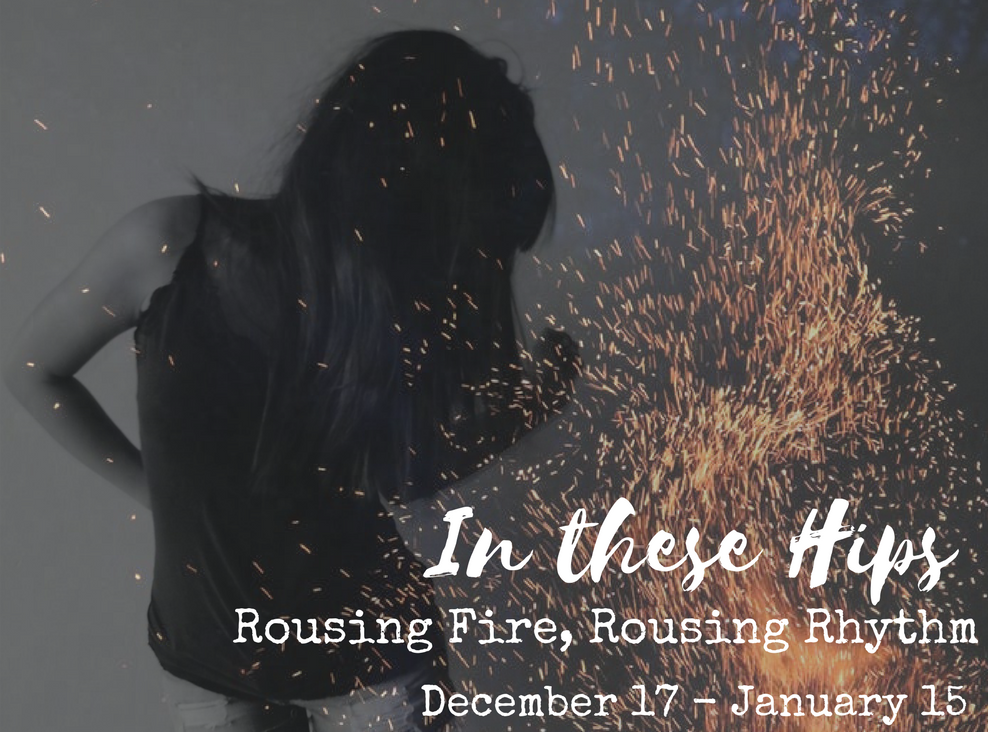 Dear Ones,
The last New Moon of 2017 is here.
Wow. Can we just take a breath for that? 
~~~
The Astrological sign of Sagittarius, the great teacher of the zodiac, shines on this New Moon calling out the seeker in all of us. What have we learned? What are we learning? This New Moon is perfect for asking the big questions.
Here at The Wild Woman Project, we now enter our 4th Moon Cycle of the
"In the Flesh" series
– a year long experiment in on living fully in our bodies.
Today, we zoom in on our ever-moving hips.
The theme we will be exploring for the Moon Cycle (December 17th 2017 – January 15th 2018) is In These Hips: Rousing Rhythm, Rousing Fire.
As always, I made this video to inspire your New Moon time & to introduce our exploration for the Cycle.
Grab a cup of tea and let's talk about:
2017 & the rise Dark Feminine
The opportunities of this Final New Moon
The teaching nature of Sagittarius
The essential role of our hips
In importance of full-bodied-presence
And some other fun tangents:)
Questions for Contemplation this Cycle:
What are our hips teachings us?
What is the connection between the movement of fire & the movements of my hips?
Want to go deeper into these questions & theme with a guided experiential journey?
There are 2 ways.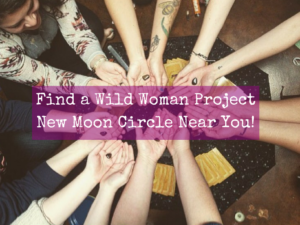 2.
Download YOUR NEW MOON RETREAT
: A Video Workshop – In this 35 Minute Video Session, I will guide you in unearthing your inner wisdom & potent intentions for the Moon Cycle ahead. Expect guided in Inquiry, Meditation & Intention Setting, plus some other inspiration.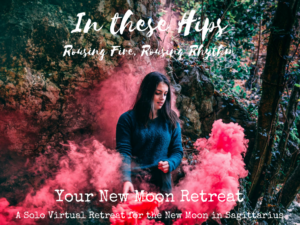 Ok, fam.
Wishing you a rich New Moon time!
Remember you can alway go to the
Current Moon Cycle
on our website for more guidance and resources as the Cycle unfolds.
In Love,
Chris
ON THE HORIZON