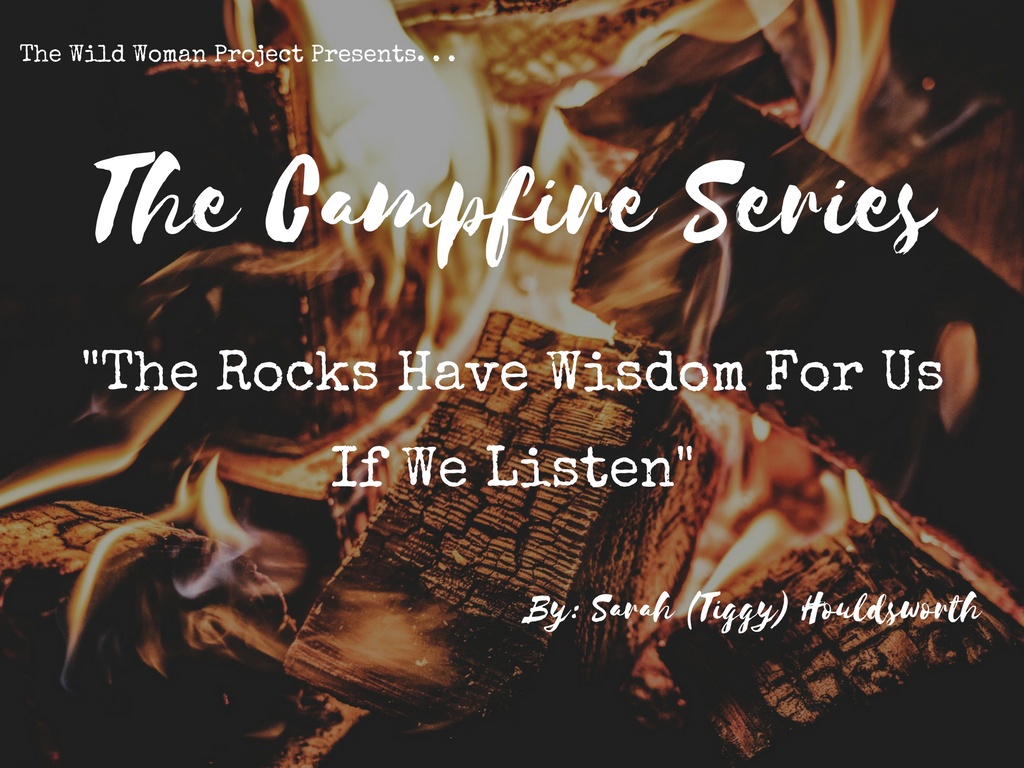 About the Campfire Series:

Here at The Wild Woman Project, we deeply believe in the power of learning from and celebrating each other's diverse experiences, stories, and perspectives. We also believe there is great power in allowing yourself to be witnessed. The Campfire Series gives us the feeling of gathering with our closest sisters around a fire (or a candle, or a bottle of wine) and sharing intimate stories. Naturally, when women gather, no two experiences are the same. These stories can range from sharing deep epiphanies, "hell yaasss" moments, heartaches, and downright silliness.
~ ~ ~
I have been a geologist most of my life. I have, in fact in the past, identified myself as a geologist rather than a woman first and that explorer archetype, the seeker of knowledge, the seeker for the deeper truths, have all been outward reflections of my animus within. A powerful, faithful animus that has served me well for decades. I have truly loved the rocks I've studied and that connection to Earth, rock and stone, sand and mud, has seeped into my very soul. The rocks have been support for me in my lowest darkest moments, they have been a refuge for my emotional self to curl up their safe caves while my head got on with normal life and functioning in the world. When my sister died of cancer I buried myself in my degree studies. When my parents got acrimoniously divorced I threw myself into my new career as an exploration geologist. The rocks and stones were always there for me and my dreams were full of field excursions to foreign countries.
At school, sitting there in the first geology class, the world turned and I could actually feel something clicking into place. It was everything I enjoyed, science, making maps, drawing outcrops, collecting rocks, lots of time outside in all weathers scrambling along coastlines and hauling up mountains. This was me, I could do this with my eyes shut. I was fortunate, I had found something I really enjoyed, was really good at and that other people would pay to do as a living (isn't that the dream?). So the stone teller was born and the refuge of rock was embraced.
When I look at landscapes now I can't help but see the bones of the earth. I see the rocks, the outcroppings, the very shape of the land tells me it's secret history, of turbulent pasts, fiery volcanoes, languid lagoons and mysterious swamps. Sometimes I feel as if I can see those past worlds around me as I walk in the wilderness. Ghostly overlays from ancient landscapes and ancient life. I can't help it and neither can many geologists, once your eyes are opened to the Earth in that way you can't unsee her bones and the stories she holds.
A group of geology friends and I went to see a Clint Eastwood movie many years ago. In the dark of the cinema we were watching the hero, all very tense and dramatic but then a voice was heard "hey wow – look at that imbricated thrust stack!"….a discussion promptly ensued about the landscape feature in the background, all thoughts of the hero gone as our little group furtively whispered together as we identified and interpreted a history of the huge forces that had carved and shaped the scenery. I can't recall the film now but I can still see that structure!
Almost any piece of rock or stone placed in my hands is an invitation to look deeper; sometimes friends bring me odd bits of rubble or send me photographs of things they've found, asking me to identify the mineral. Fragments of longer tales. I've even been sent samples from kind friends from really exotic places like Hawaii and the Himalayas. I have one particular rounded cobble that I found made of pebbles of different stones. I can almost hear it's story of vanished rivers and beaches from 400million years ago. The pebbles within pebbles tell me their tumbled water tales of transport and rest from vanished mountains, their journey to a storm beach where they were dumped together and hardened to rock to become eroded and transported again to another beach. The same beach that I had plucked it from beneath the ruins of a Scottish castle.
These rocks were ancient, they were there before my ancestors arrived. The ripples on a slab on the coast of some far northern, cold, sea-washed island are the whispers of warm winds across a shallow lake teeming with fish near the equator. The stories from the deep Earth are not given lightly, we have to earn the privilege, take the time to connect, to learn and to see with different eyes. The rocks have obvious resilience and strength, just like our own bones, but their innate stories are more subtle and complex. They contain secrets and deeper truths from their journeys, their incredibly long journeys, their transitions and transformations from sediment to stone, to recrystalised stone to melted rock and back to sediment again. Truths within stories beneath our fingers.  Our bones hold similar truths and stories about our journeys, long after I am departed my bones could tell faithful stories of the sports I enjoyed, the food I ate and all the places I had ever lived, they might even tell of the outcrops I've slithered down.
I have not worked in my field for nearly three years now. I've been on extended adoption leave and simultaneously a personal journey to release the deep grief of my sisters loss, and much of the judgement I've had about mothers to daughters. It's been a journey of reconnection to my anima, my feminine persona and its archetypes. It's been necessary, appropriate work for me to embrace being the loving momma bear for my new daughter. The time and resources to do this were gifted by my career in rock.
So what about my beloved rocks? How does my newly active anima connect with the bones of the Earth?  Very strongly it would seem, maybe even as strongly as the intellectual animus that first brought me to them. I was on a Women's retreat this Winter and we walked a labyrinth drawn on the sand of a beach at low tide, in a different country then my home. We had gathered items from the beach to place in the labyrinth and of course several of the women brought me pebbles wanting to know what they were (my animus loved that!).
After walking the labyrinth, we were on our way back up the beach, when I had a strong urge to go visit the outcrop. Even when we had been holding space at the labyrinth my eyes had strayed to the cliffs and so I felt I couldn't leave without saying "hello". So I wandered up to the nearest wave polished outcrop and just put my bare hand on and burst into tears. Right there on a public beach in the Winter sun I was in floods. I had so missed the rocks, and it seemed they had missed me, "we are not done with you yet", was the very clear message I received. That is the first time I've had any inkling that my love for rocks and stones (pebbles and minerals and everything else that fills my house and pockets) was a two way connection, not just an intellectual one from me. Hand on rock, my anima is awake and listening to a connection that goes bone deep, stone deep.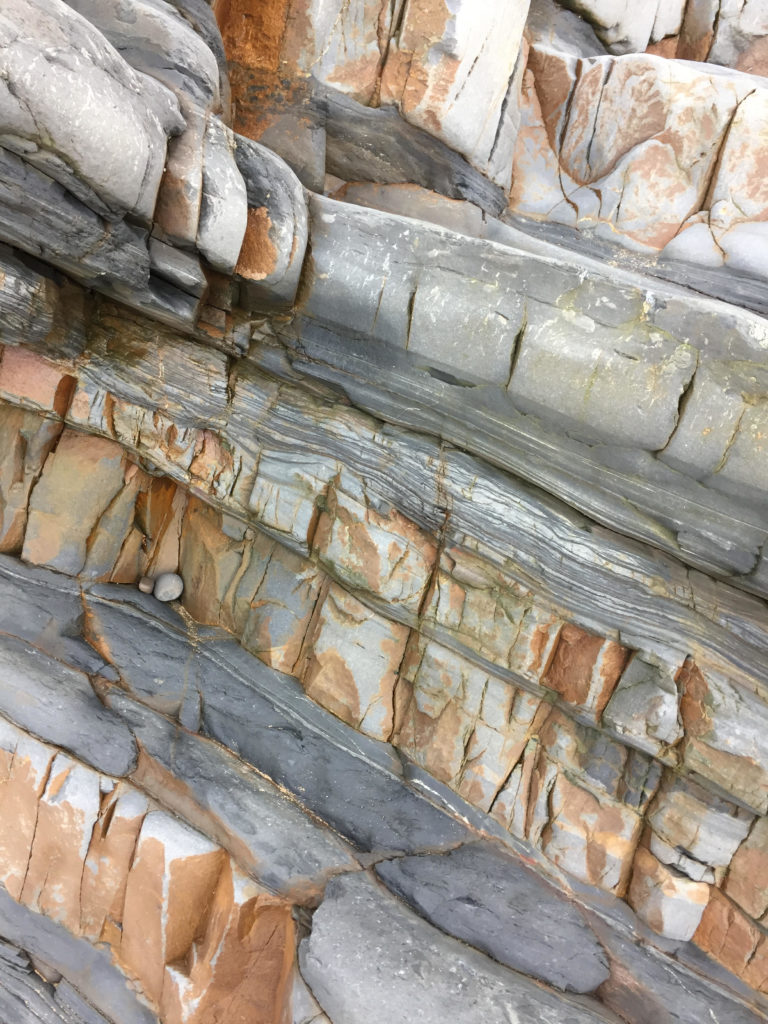 On The Horizon
Spring '18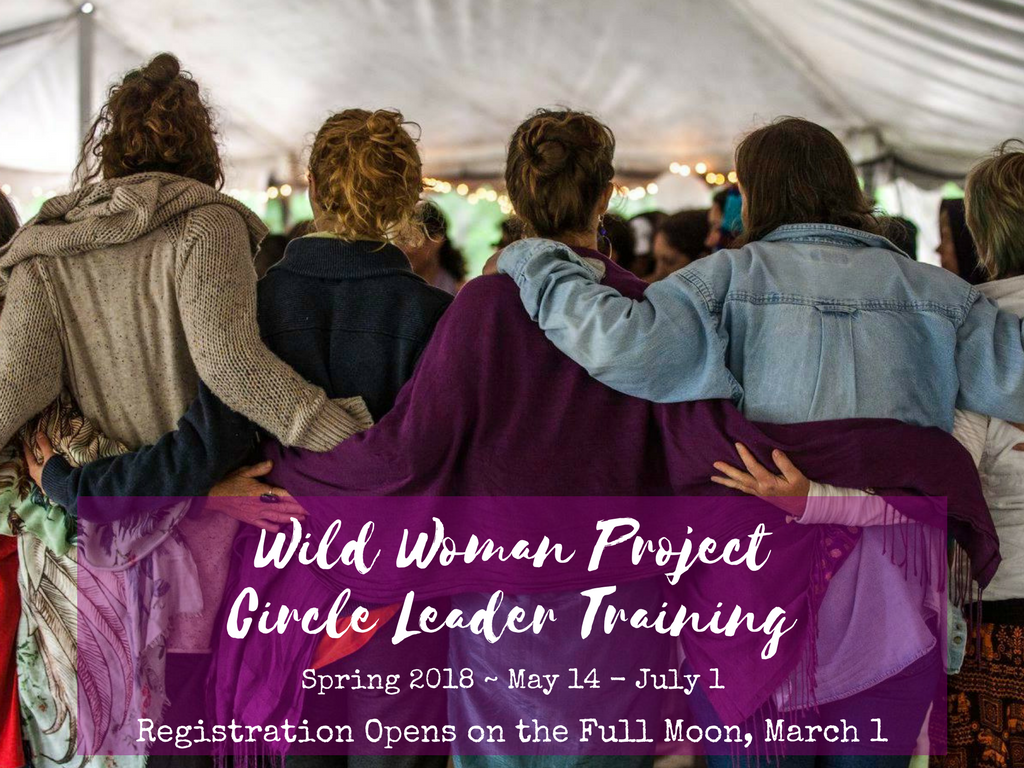 Registration begins on the the Full Moon, March 1st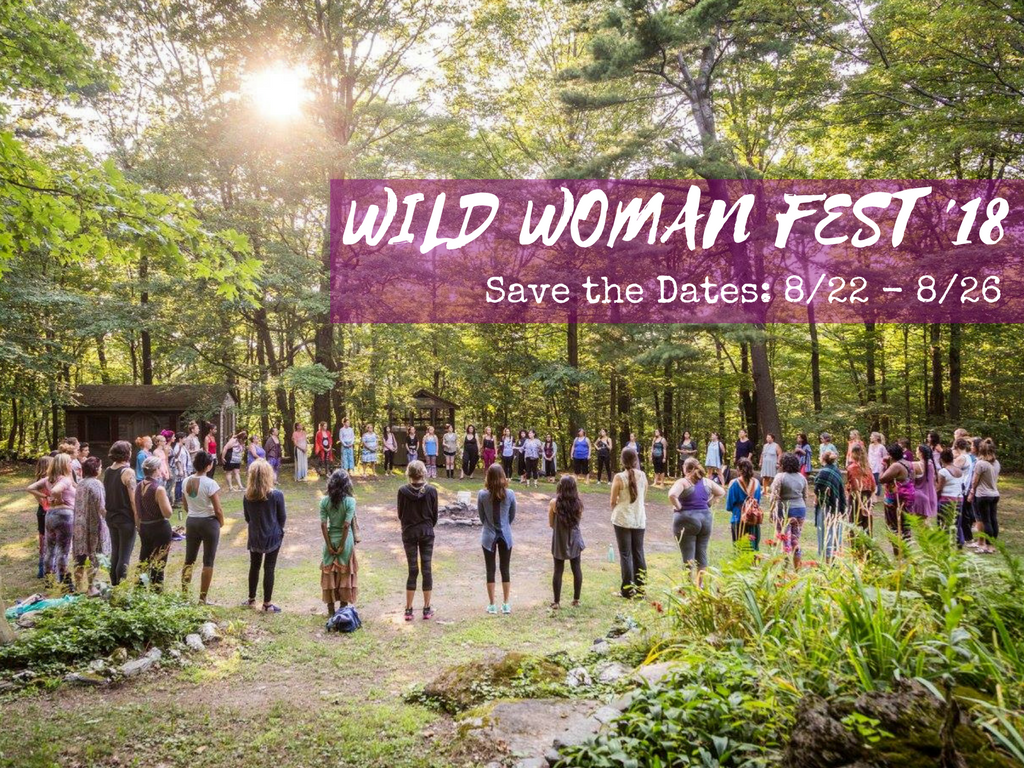 A Soul-Shaking Mystical Immersion for the Wild Soul
Save the Dates: August 22 – 26th 2018