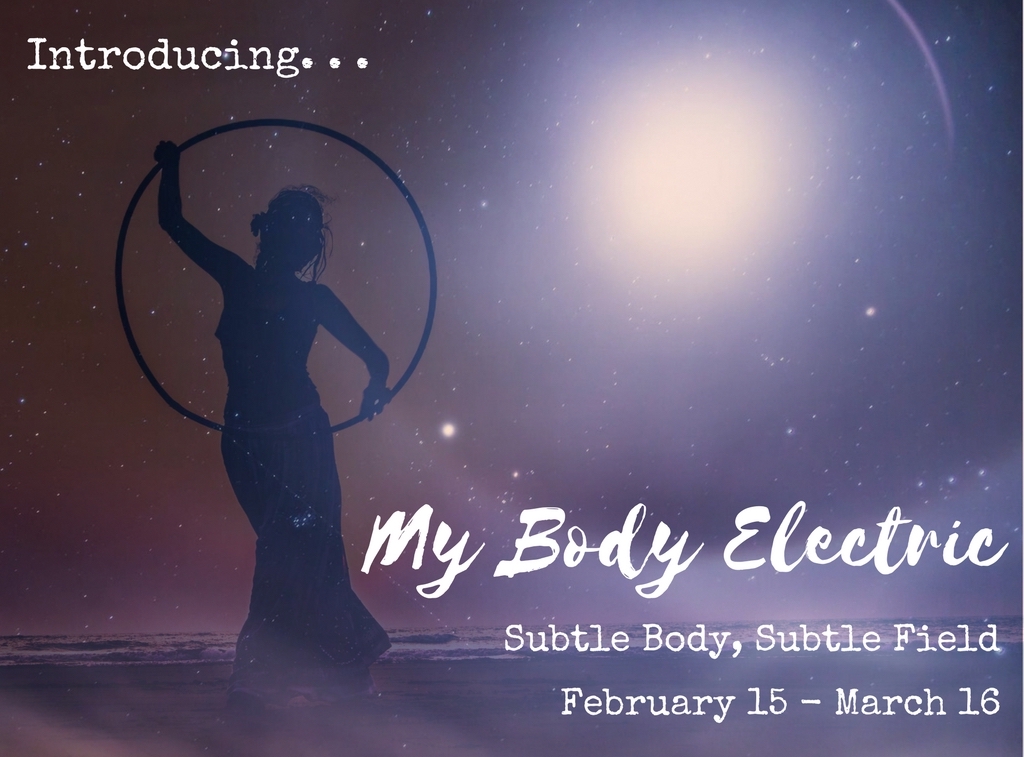 Dear Ones,
Thursday, February 15th delivers us a New Moon and a chance to begin again.
 Arriving in astrological sign of Aquarius – known for its airy, brilliant, eccentric nature.
Here at The Wild Woman Project, we now enter our 6th Moon Cycle of the "In the Flesh" series – a year long experiment in on living fully in our bodies.Today, we zoom in on our subtle aspect of our bodies.
The theme we will be exploring for the Moon Cycle (February 15th -March 16th 2018) is My Body Electric: Subtle Body, Subtle Field.
As always, I made this video to inspire your New Moon time & to introduce our exploration for the Cycle.
Grab a cup of tea and let's talk about:
This New Moon

Cultivating Sensitivity to the more subtle dimensions of our bodies & the earth

Full Bodied Activation

How to go deeper in this exploration

And some other fun tangents:)
Questions for Contemplation this Cycle:
1. How can I be more attuned to the messages of my subtle energy body?

2. How does the subtle energy of my body mirror the earth's magnetic field? 
Want to go deeper into these questions & theme with a guided experiential journey?
There are 2 ways.
2. Download YOUR NEW MOON RETREAT: A Video Workshop – In this 55  Minute Video Session, I will guide you in unearthing your inner wisdom & potent intentions for the Moon Cycle ahead. Expect guided in Inquiry, Meditation & Intention Setting, plus some other inspiration.
Wishing you a rich New Moon and cycle ahead!
Remember you can alway go to the Current Moon Cycle on our website for more guidance and resources as the Cycle unfolds.
With Love & Respect ,
Chris
Spring 2018 Wild Woman Circle Leader Training
Announcing Registration for our 5th Annual
WILD WOMAN FEST!