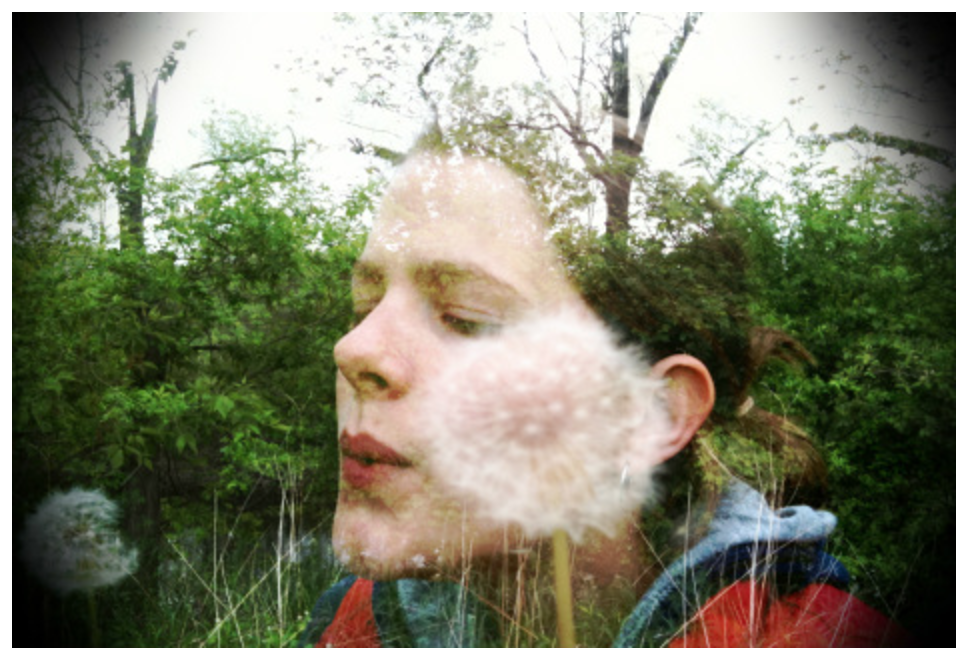 "I have come to understand that in order for this light to keep shining within me, I must share myself with the world whether I feel the light or not." ~Julie Kuntz
We are beginning a new tradition here at The Wild Woman Project:
Each and every cycle, we are interviewing a Circle Leader who has strong astrological connection to the Cycle at hand.
For the Light Cycle, we are featuring Julie Kunz (Ascendant and Moon in Sagittarius) who co-leads a Wild Woman Project Circle in Millerton, NY with Aimee Davis.
Meet Our Featured Circle Leader: Julie Kunz
How did you find The Wild Woman Project?
When I moved out of NYC to Upstate NY, I was looking for ways to connect to my community. I came across the website of a local shop that was hosting a circle. Chris was leading them at the time and ever since my first one I have never stopped going! I did the training shortly after with Aimee and we have bee co-leading a circle in Millerton, NY ever since.
How has your life changed since becoming a circle leader?
I've always wanted to be a leader in all things I do. The project has made me so much more confident in my healing powers and also given me the space to be comfortable in a leadership role. After almost three years of leading circles, I now consider myself a leader in a lot of aspects of my life and I am not afraid to call myself one!
Being a circle leader has given me the opportunity to show up as my most authentic and powerful self- both for my own personal growth, but also for my community. The content every month, tuning into the ebb and flow of the moon cycles as well as being conscious that these circles are happening everywhere is something I am SO proud to be a part of. By participating in a very active way we are making a difference to the higher vibration of this planet!
What are the other key components of your life besides being a circle leader? 
I spend most of my days in the joyous company of my two year old son. We spend time in nature on hikes or playing outdoors with other families. I am passionate about connecting people to nature. I work for an organization called Flying Deer Nature Center which fosters an understanding of nature through place based education and hands on experiences. I am currently teaching a forest kindergarten program, an after school program at a public school, and am enrolled in year long adult program.
Cooking and eating good food is also a major part of my life and upbringing. Most of my family is involved in farming, cooking or food production!
Are there any words you live your life by?
You are what you have always been looking for.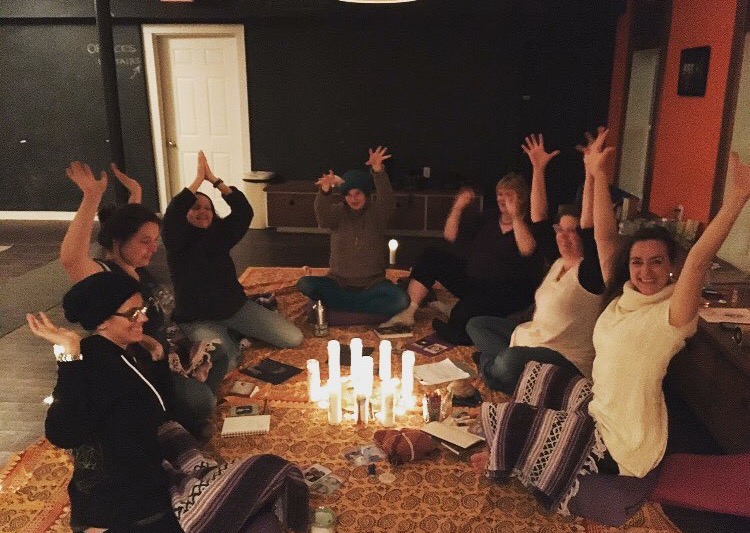 What does the term "light worker" mean to you?
A light worker is someone who is observant of their inner nuances, as well as the state of the things and beings around them. A light worker is able to focus or capture the best parts of someone or something and make them shine even when darkness feels stronger. I think of people like Gandhi and Martin Luther King Jr. as being light workers. For they were able to inspire people to fight for what they believe in. But really, I think we are all light workers in our own way. Even if we can just inspire one person close to us or just let inspiration flourish within ourselves, we are light workers.
When do you find it most difficult to tap into your light? What helps you access it?
It is easy for me to forget who I am and find the spark of life within me when I let everyday tasks consume me. Because I empathize with most everything, I have a tendency to feel like I need to take care of others all the time and that is a major cause of depletion for me.
Spending time in nature is my first and most regular practice. It's amazing what a walk in the forest will do!
The Wild Woman Project has played a major role in keeping myself balanced and remembering to check in at every moon phase. Having time to myself is hard with a young child, but when I make the time it makes a huge difference to my attitude overall. For the past year I have been practicing a kind of breathwork which has been extremely transformational. I also have been trying some chanting and singing. Lastly, I have a background in the Andean shamanic practice of despacho making and use the healing powers of a mesa. They both help guide me through difficult moments and help find myself grounded and connected to the elements of the universe.
What do you think is the biggest lesson we can learn from being the light?
Being in the light teaches us there is also darkness and every tone in between. By accepting and exploring all these aspects of ourselves we can learn to love each other and the planet. I think it is very important for us to remember that we have to fuel this light within, however that may look. I have come to understand that in order for this light to keep shining within me, I must share myself with the world whether I feel the light or not.
Why do you think it is important that we remain in the light?
It is crucial for us to have faith, hope and trust that our fellow humans on this planet are true and good people. It is also equally important for us to notice and take action at this moment in history to save ourselves from destroying the planet we live on.
I think that for the collective good of all humans, animals, plants, insects and stones we must believe that our thoughts and words are destiny manifest if we are to live in harmony.
Is there one symbol, word, or phrase that comes to your mind when you think of light?
Spark. Birth. The fire in the sun makes the fire in the trees, which makes the fire that shines in you!