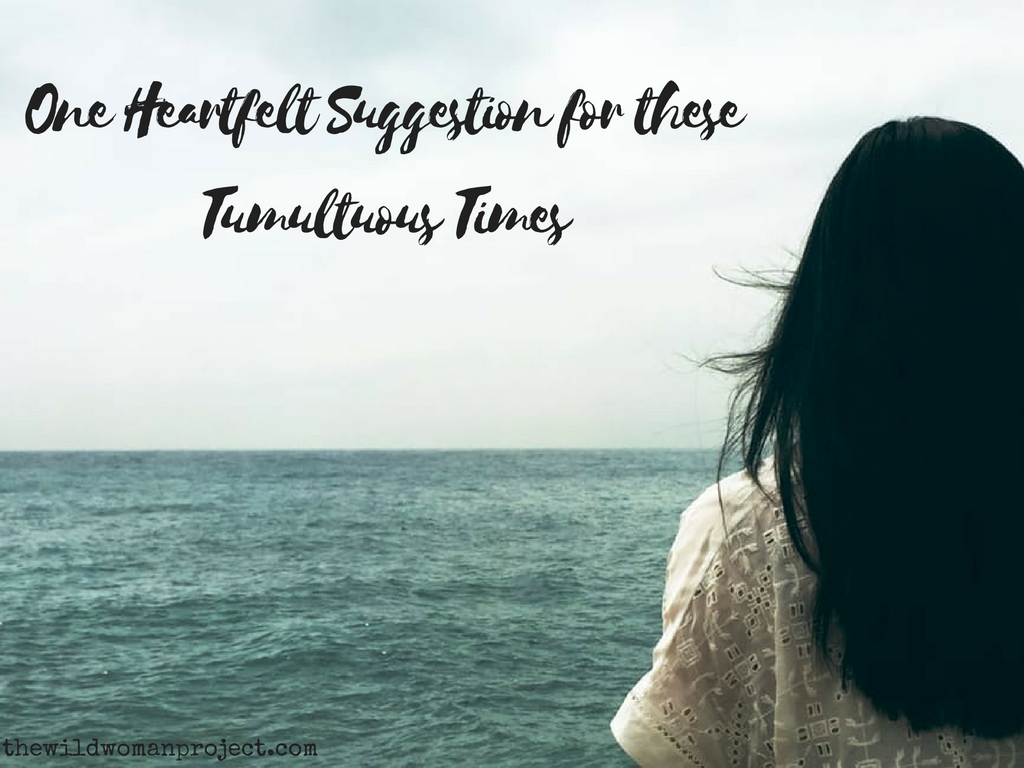 Dear One,
I am a citizen of the United States of America.
More specifically, I a mixed race woman born on a military base in California in the year 1984.
Within these identities – which have very much shaped my orientations, my blindspots, my strengths and my weaknesses – I am, above all: a member of the great family on earth.
That makes you, dear reader, family.
It is no secret that there is some seriously intense conflict unfolding in our family. This is not new, actually. Strife, despair, separation, violence, discrimination, greed – these have been going on in excess for a long long while now. The reason we are collectively freaking out right now is because the underbelly (or the shadow) of our shared life on earth is stepping into the light and we must face it.
We can no longer pretend that everything is alright. We can no longer believe half truths. We can no longer buy into the fantasy that someone or something is coming to save us. We have no choice but to open our eyes now.
Each member of our family here on earth has an important role to play. You know that, don't you?
I hope so.
I write this letter while imagining us around a big table, breaking bread together & speaking heart to heart.
If I could offer one heartfelt suggestion to the family, it would be this: make space for the feminine aspect in your life now.
The feminine, which all humans carry as part of their divine inheritance, brings us:
• An instinctual Knowing (a form of guidance not entirely dependent on rationality or logic)
• An ability to listen to the Earth itself – all her mysteries, patterns & ancient wisdom
• Receptivity – a deep spaciousness where instead of doing, we allow for being (and in this space we become filled with understanding & insight – as if by magic)
• An innate understanding that we are inherently connected to all that exists
When we rush into action or conversation, without accessing the feminine gifts inside we run the risk of creating more of the same – strife, despair & conflict.
Albert Einstein famously said:
"We can not solve our problems with the same level of thinking that created them."
I believe it is the Feminine, with her vast array of gifts, will be our greatest guide now. For it is the Feminine that has not yet had a chance to lead. It is the Feminine aspect of self which offers a new way of thinking & living. It is perhaps the Feminine which is holding the solutions we need now.
The Feminine exists in all humans, but is experienced especially in the bodies & hearts of women.
My prayer:
As you move through these important days ahead,
Carry the Feminine wherever you go.
Remember your place in the great family on earth,
Make space for deep listening & receptivity,
Turn to the earth, itself, for wisdom & strength now,
And, perhaps, most importantly,
Reclaim the value of your instinctual Knowing.
For those of us who have been on the path of cultivating the Feminine principle within, this is the time to put those tools & discoveries to good use. Practice now. Even if you are wobbly, keep practicing. Even if you fall down, keep calling to the Feminine, the Great Mother – she will answer. Because our society has been built on the foundation of Patriarchy (an unhealthy expression of the Masculine), it is no simple task to allow the Feminine to flow through you – but it can be done. It must.
A dawn is coming where the Feminine & the Masculine aspects of life will come into harmony and balance. We have the opportunity to shift the collective through aiming to balance these within ourselves – moment by moment. To a large degree, The Wild Woman Project exists to provide support, education & deep understanding on this very subject.
In this noisy world, I thank you deeply for reading here.
Now, if you would, your turn: I welcome your wisdom in the comments below.
If you had one heartfelt message for the great family here on earth right now, what would it be?
Deep Love & Listening,
Chris
~ On the Horizon ~
Wild Woman Project Circle Leader Training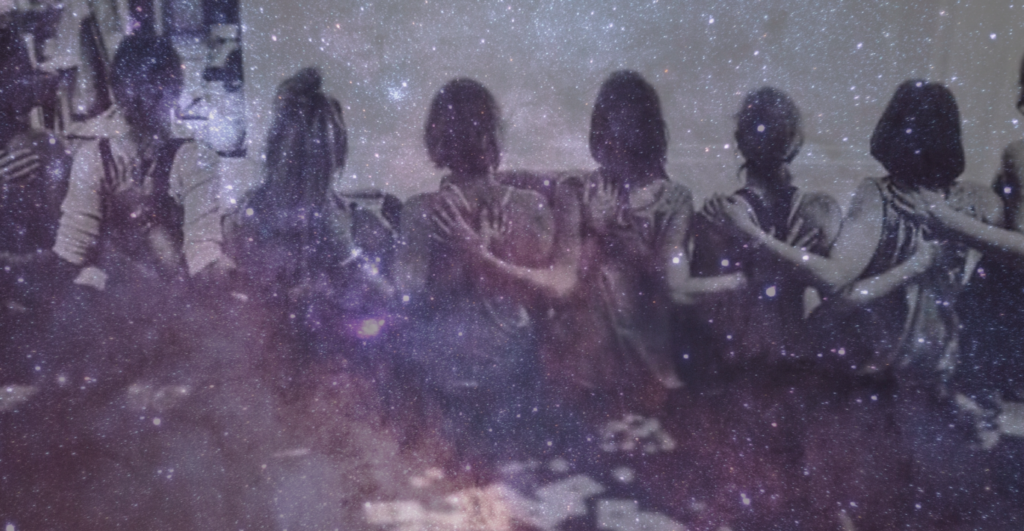 Space is limited (half of the seats have been claimed). We begin 2.27.17.
Learn More Here & Claim Your Seat Here.
WILD WOMAN SCHOOL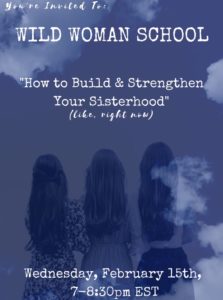 Our 3rd Session of WILD WOMAN SCHOOL, How to Build & Strengthen Your Sisterhood (like, right now), will happen of Wednesday, 2.15.17