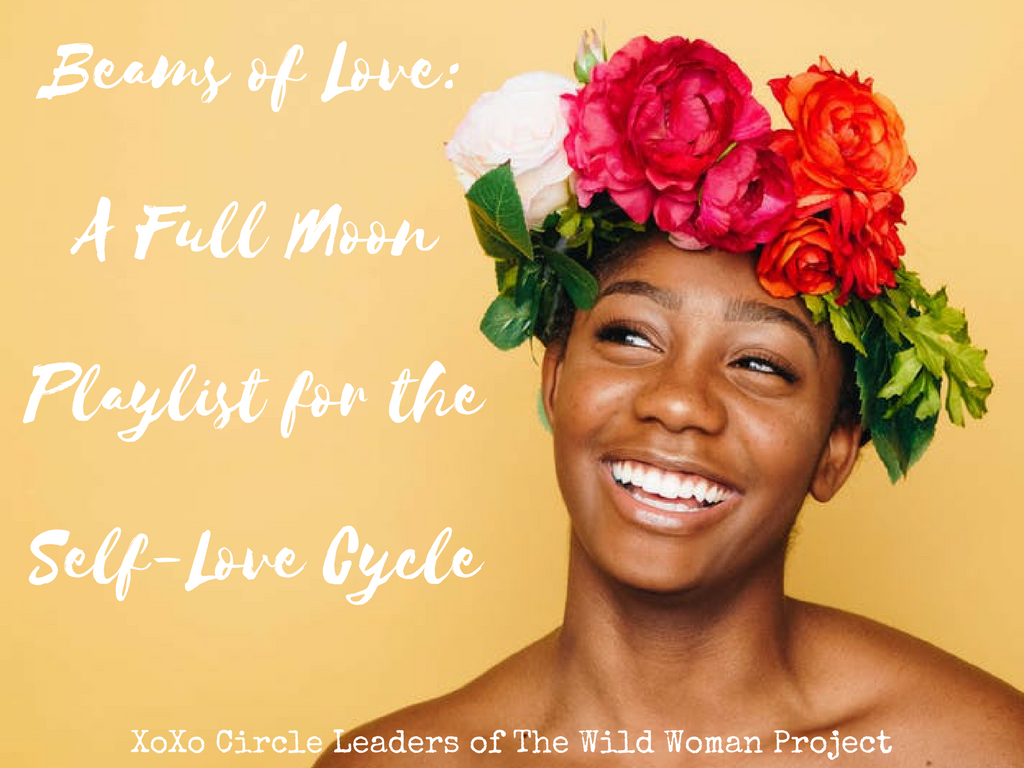 Dear Ones,
Today the Moon is Full and we are halfway through the Self-Love Cycle.
It is a wonderful time to check in with any intentions you made on the New Moon, July 23rd. Full Moon marks a time where we can re-orient, adjust to any new learning we have gained in the past 2 weeks.
In the name of our theme for the cycle, you are encouraged to do some self-care of your choosing. The Circle Leaders of The Wild Woman Project offer you this co-created Self-Love themed playlist to aide you. Take it wherever you go today:)
We are an international group of Wild Women so…it goes without saying, these are eclectic collections. Feel free to skip tracks, press shuffle & enjoy the ride.
On the Horizon
Fall Wild Woman Project Circle Facilitator Training (from Anywhere) – If you are hungry to go deeper with the Wild Woman Archetype, if you long to know more about the Moon, and cultivating Sacred Space, if you wish to hold space for women in your community to gather & remember…you are invited to consider Fall Training. Take a closer look.

Wild Woman Summer School!
Because we are spending 2 weeks at Wild Woman Fest during this cycle, we will not be having a new Wild Woman School session. However we have made our last 5 sessions available – Register Here & Get Instant Access.
Sending you waves of Love & Big HOWLS,
Chris
Founder of The Wild Woman Project & WILD WOMAN FEST