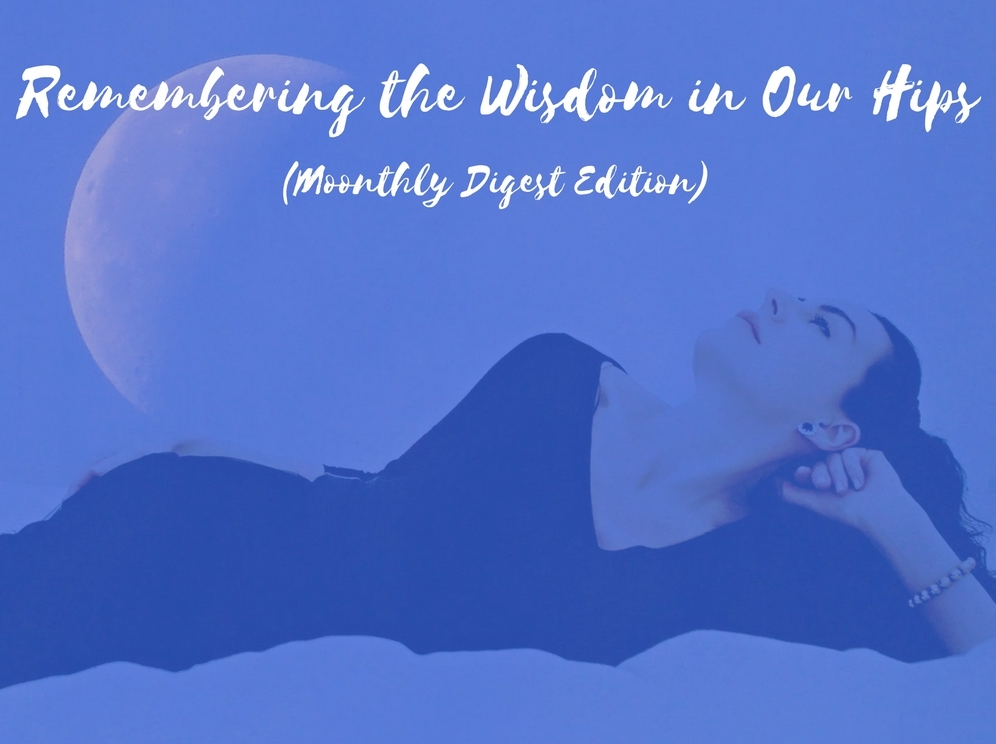 Dear Wild Woman,
Now, we would like to offer you a few closing practices and contemplations to close out this cycle as we approach our first New Moon of 2018 on January 16th.
As you dive in, you might like to grab a journal and a hot cup of tea? Or in the spirit of getting into your hips, perhaps you'd prefer to dance out your contemplations? We invite you to engage with these practices and questions in whatever way most serves and excites you.
7 Ways to Help You Digest the Moon Cycle
1. If you made an intention on the New Moon, what was it & how is it unfolding?
Remember: when you make an intention, it may take time to come fully into fruition. Note & celebrate any progress and any shifts you'd like to make.
2. What have you learned about your hips this cycle?
Remember: this isn't about casting judgement, but rather about getting to know yourself and your body in a deeper way.
3. What have you left behind this cycle?
Example: a specific habit, expectation, or limit you have placed on yourself or your hips.
4. What are you carrying with you into the Next Moon Cycle?
Example: a new skill, outlook, or habit.
5. What has happened (inside or out) this cycle that you can celebrate now?
Example: I have become aware of the the power I hold in my hips!
6. Spend some time opening and listening to what your hips are telling you.
Even if you took time doing this at the beginning of the Moon Cycle, it's good to give your body the space to speak to you again. A lot of tension can be stored in our hips (both physically and energetically). Spend some time getting into your hips physically and see what they have to say.
Here are a few yoga poses
to help you get started, or you can simply move your hips in circles. However you choose to get into your hips, remember to breathe and perhaps ask your hips "what message do you have for me today". Listen. See where it takes you.
We are an international group of Wild Women so…it goes without saying, these are eclectic collections. Feel free to skip tracks, press shuffle & enjoy the ride.
Your Turn
We would love to hear from you! You can share your answers to any of the questions above, or share a practice that has been helpful to you this Moon Cycle. Share with us in the comments below
ON THE HORIZON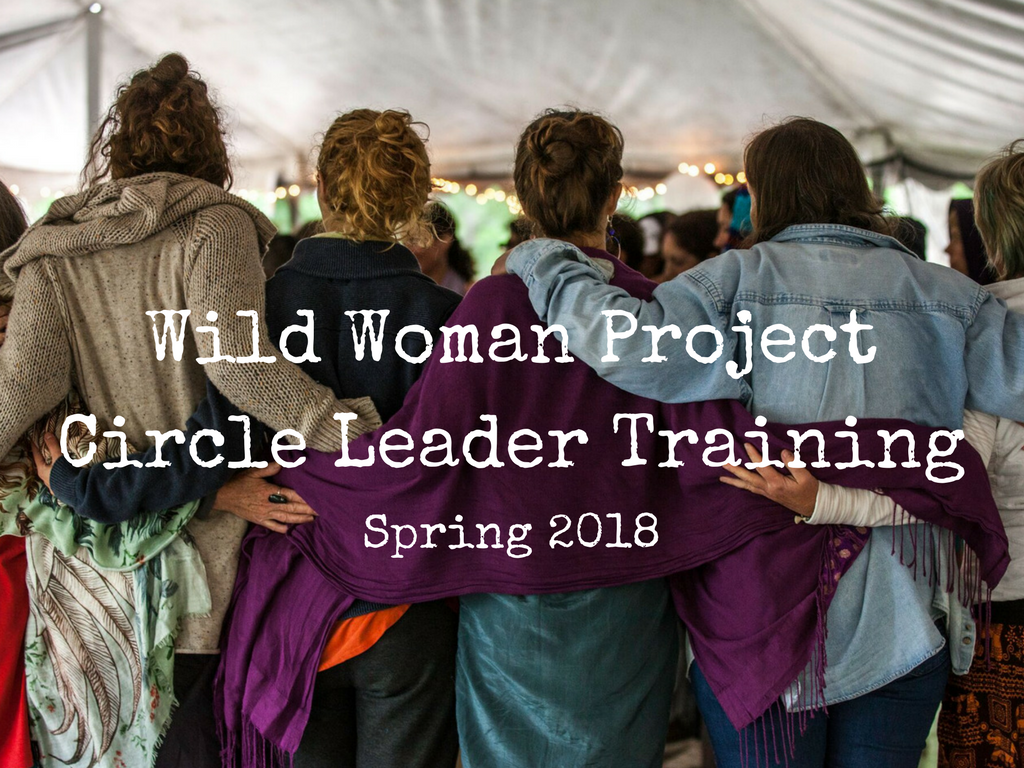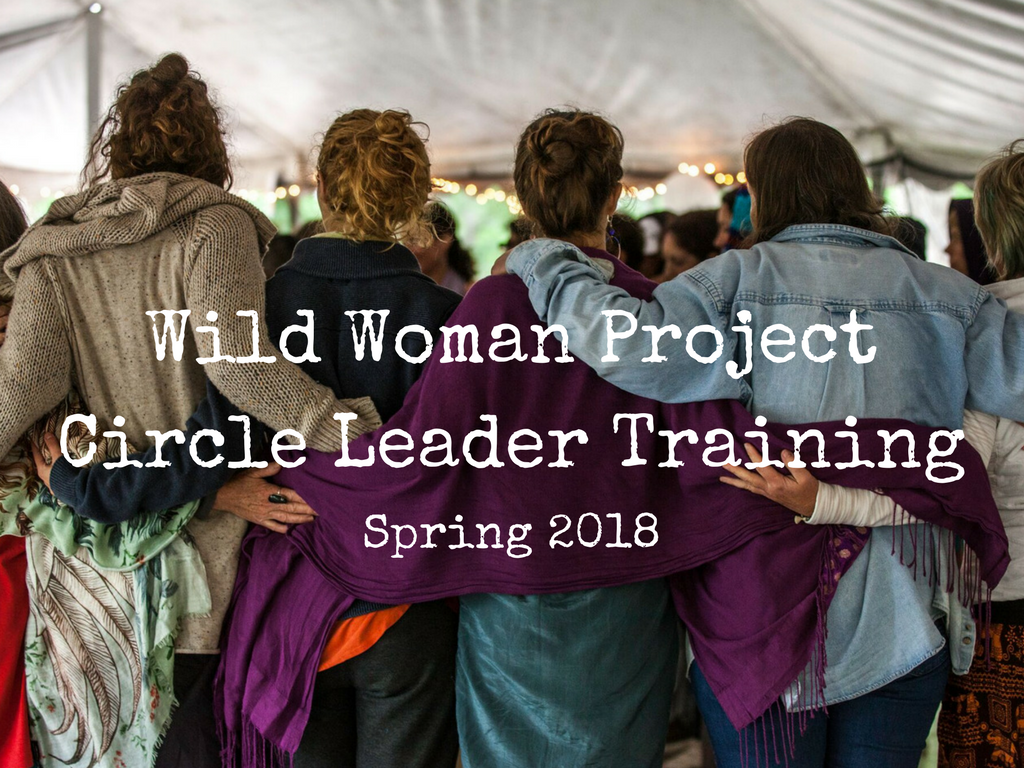 Learn More & Be the First to Know When Registration Opens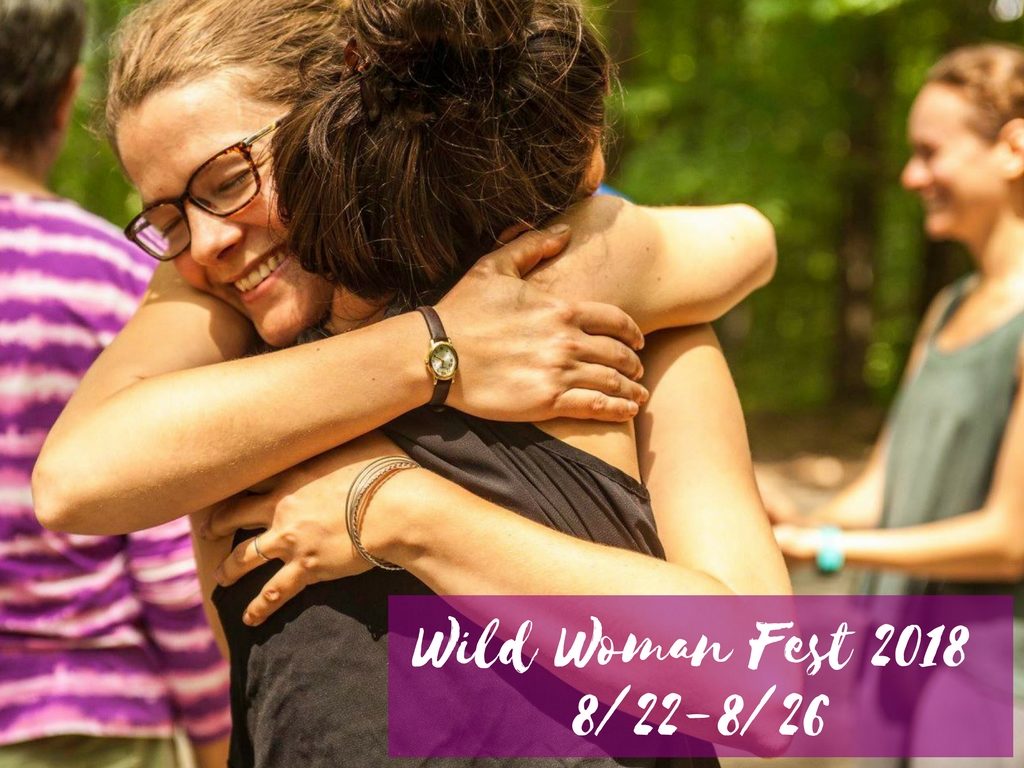 A Soul-Shaking Mystical Immersion for the Wild Soul
Save the Dates: August 22 – 26th 2018