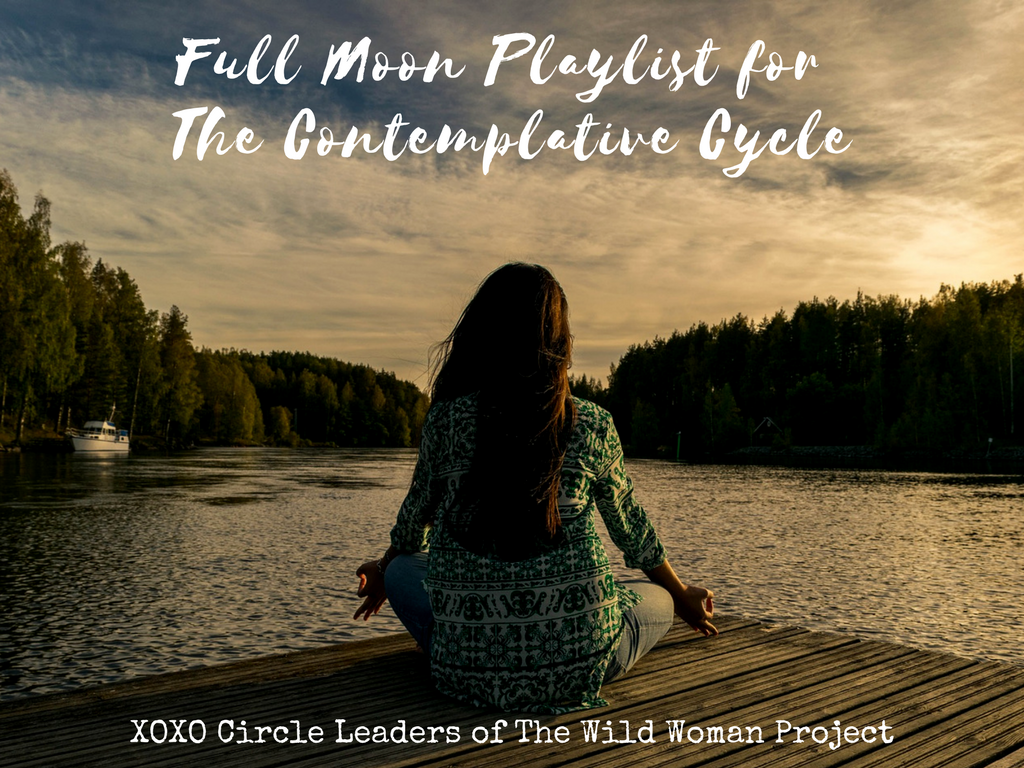 Dear Ones,
Today marks the half way point of the Current Moon Cycle.
Full Moons are famous for their impact on emotions and passion! This is why every Full Moon the Circle Leaders of The Wild Woman Project co-create this musical offering: that you may dance and allow the fullness of what you feel inside to express itself.
With our focus on Cultivating the Contemplative Mind this Cycle, we offer you two sides to the Contemplative Cycle Playlist.
Side A: Songs of Contemplation (where the artist is contemplating via song)
Side B: Songs for Contemplation (Mostly wordless songs to support your Contemplative Practice)
We are an international group of Wild Women so…it goes without saying, these are eclectic collections. Feel free to skip tracks, press shuffle & enjoy the ride.
Listen On Spotify: Side A & Side B
On the Horizon 
You are invited to join us from anywhere June 21st for the 5th Session of WILD WOMAN SCHOOL: How to Create Meaningful Personal Rituals (for everyday life). Learn More & Claim Your Seat here.

WILD WOMAN FEST is this August in New York. Join 100ish amazing women for 5 days of Magic, Learning & Soulful Exploration – on top of a Mountain! Ticket Prices go up on June 25th. Learn More & Claim Your Seat here.
My prayer for you: May this Full Moon light you up from the inside that you may radiate the gift you are.
Deep Love & a Mighty Howl,
Chris
Founder of The Wild Woman Project & WILD WOMAN FEST