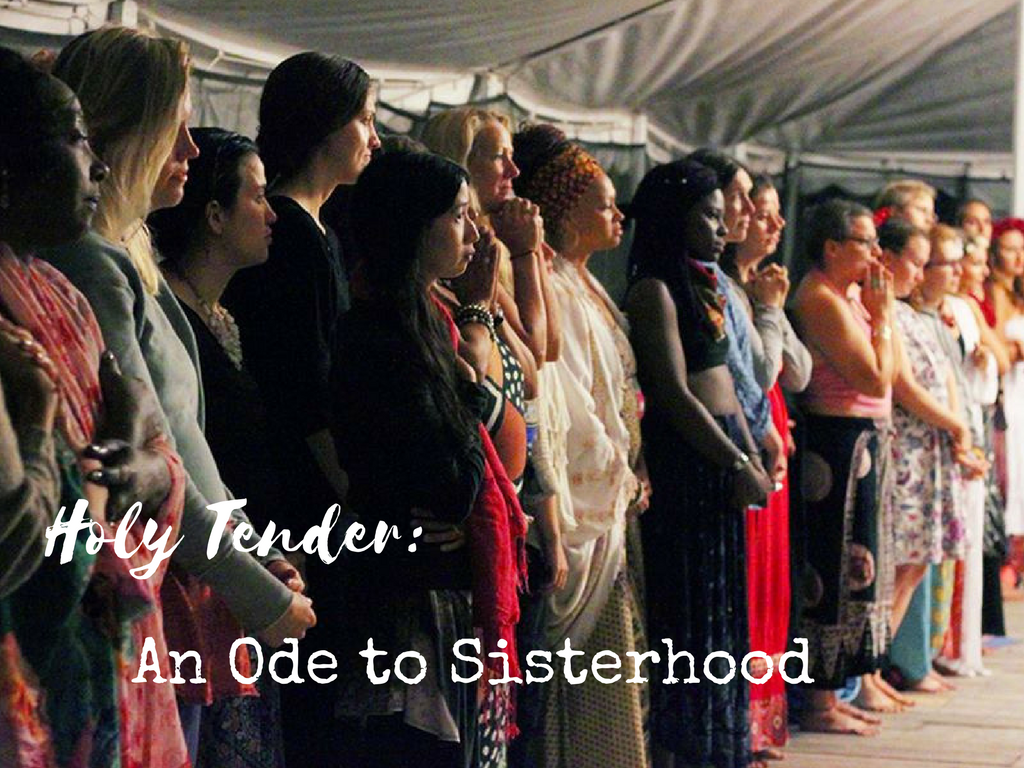 Dear Wild Woman,
I have had the privilege of attend all three years of WILD WOMAN FEST, and I can attest that it shifts you in a major way. It can feel a lot like magic the way it moves things inside you and shapes your path in ways you never expected. Each year I leave the FEST and I am inspired, I release, I create, and I'm not the only one.
Recently, Julie (a fellow Wild Woman Project Circle Leader and FEST go-er) and Amy (another Wild Woman Project Circle Leader, FEST go-er, and Circle Leader Training Mentor) reached out to me with a beautiful piece of art they made as a collaboration in response to a WILD WOMAN FEST evening ritual. It is vulnerable, beautiful, truthful, and captures a tiny sliver of the FEST's elusive magic.
Here is Julie's introduction for a little more context:
Sisterhood, Motherhood…Lifehood
At the Wild Woman Fest last year, I had a profound experience during a ritual ceremony that a dear friend, Pooja Ru created. It was a deep dive into a wound that I knew was there, but didn't realize how tremendous it was. During the ceremony, not only was I witnessed by all of the women around me, I was literally held up in the arms of another dear friend, Amy Witmyer. I saw all of us, together, weeping for our mothers before us, and I truly let myself be carried away by the grief. However, as this wound has opened and closed on several occasions since, I know that it is part of what makes me who I am…and in that I rejoice. This video is the joint, creative outcome of this shared experience of sisterhood. Enjoy!
Watch and Enjoy, and if you feel the call….. there is room for you too, and we would love to have you.
Learn More about WILD WOMAN FEST here.
With Holy, Tender, Love,
Amanda Petrocelly
Director of Communications & Creative Development
The Wild Woman Project