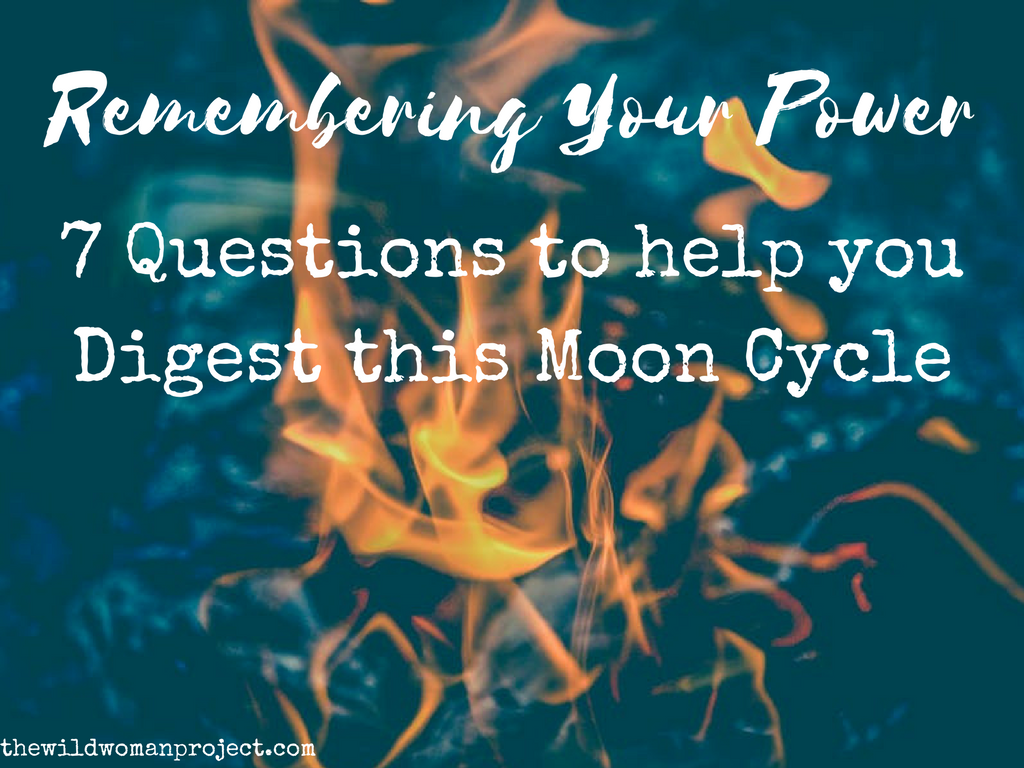 Dear Ones,
Happy Earth Day! I hope you find sometime to connect with the natural world today.
In these last few days of the Moon Cycle, which began in March 26th and ends on April 25th, we invite you to digest with these 7 questions. We evoked an exploration of Power on the New Moon & now, at the end of the cycle, we can reflect on all we have learned.
Grab a journal, perhaps go outside somewhere & ask your heart:
7 Questions to Ask Yourself at the End of the Power Moon Cycle
1. If you made an intention on the New Moon, what was it & how is it unfolding?
Remember: when you make an intention, it may take time to come fully into fruition. Note & celebrate any progress.
2. What have I learned about myself this cycle?
Remember: this isn't about casting judgement on yourself, but rather becoming aware of your inner workings. For knowledge is power.
3. What have a learned about the nature of Power this cycle?
Example: I learned that my personal best changes from day to day, and that's okay.
4. What am I leaving behind this cycle?
Example: a specific habit or expectation of yourself.
5. What am I carrying with me into the Next Moon Cycle?
Example: a new skill, outlook, or habit.
6. What has happened (inside or out) this cycle that I can celebrate now?
Example: I completed a big project!
7. Free Write: Connect with that which you consider to be sacred or divine & then write anything that is on your heart.
Just in case you missed 'em, here are all of the resources we offered this Cycle
Posts:
Tools & Retreats:
"See" you on April 26th when we will initiate a new chapter with the New Moon in earthy, sensuous Taurus.
Deep Love & Respect,
Chris